Heathrow Airport: Cabinet set for new runway decision
Controversial plans for a third runway at Heathrow Airport are set to be approved by ministers later after years of argument and delay.
The economic sub-committee, chaired by Theresa May, is expected to back the plans, then send them to full cabinet. If approved, MP's would be asked to vote on the issue in the coming weeks.
The government backs expansion, however, plenty of Tory MP's have long held objections to Heathrow's new runway. However, it seems to have the backing to be approved, despite opposition from local residents and key political figures like Foreign Secretary Boris Johnson.
---
John Bolton's new chief of staff linked to anti-Muslim writings
National security adviser John Bolton's new chief of staff has drawn scrutiny for his past work with the Center for Security Policy, a conservative think tank that has been accused of promoting anti-Muslim messages in the united states.
Fred Fleitz, John Bolton's new chief of staff, was an opponent of the Iran nuclear deal when he worked as the senior vice president for policy at the think tank led by Frank Gaffney, whose views on Islam and theories about the Muslim Brotherhood's influence have sparked controversy. He called for, among other things, using "shariah-adherent advocacy and practices as legal premises for deportation and stripping of American citizenship."
Fleitz also blamed "the failure to assimilate British Muslims" in the UK for a terror attack in London.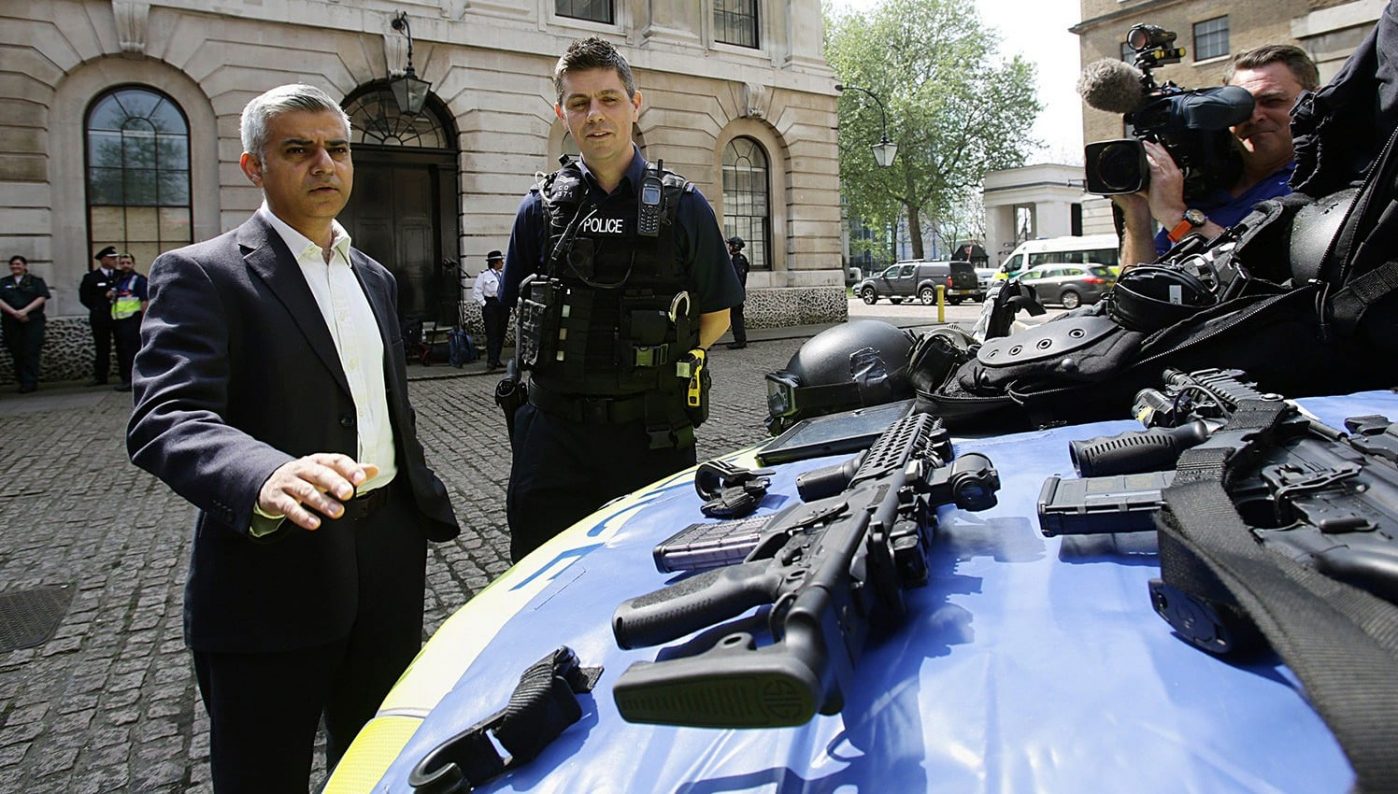 The Mayor of London Sadiq Khan and the Homes Secretary Sajid Javid, who is incidentally charged with protecting the country against terror attacks, foreign and domestic are expected to respond to these accusations.
---
Trump cancels Philadelphia Eagles visit to the White House
The Super Bowl champion Philadelphia Eagles' White House visit has been cancelled due to the controversy over standing for the National Anthem at NFL games, President Donald Trump announced Monday.
The movement was started by quarterback Colin Kaepernick and he may forever be known as the quarterback who knelt for the national anthem before N.F.L. games in 2016 as a protest against social injustice. Since then the NFL has clamped down on this movement and have banned players from bending the knee.
Kaepernick is a free agent and many consider a conspiracy, pressured from Trump and his tweets, to prevent him from ever returning to the NFL again.
The eagles disagree with their President because he insists that they proudly stand for the National Anthem, and as such will not attend the customary White House celebration.
Additionally, The NBA champion Golden State Warriors declined an invitation from the President to visit the White House after winning the 2017 championship, but presidents typically honour their invitations to championship teams.
---
Rescuers brave scalding ash as Guatemala volcano toll rises to 69
Soldiers are helping firefighters search for missing people after Sunday's horrific volcanic eruption in Guatemala, when torrents of superheated rock, ash and mud destroyed villages.
Rescuers braved scalding ash and the risk of mudslides and more explosions to retrieve survivors and dead bodies as the death toll from Guatemala's Fuego volcano eruption rises.
The official death toll from the destruction at the Fuego volcano has risen to 69, the authorities say. But they expect this figure to go beyond a 100 as many villages have been turned in lava cemeteries that cant be reached yet. Thousands of people are being housed in temporary shelters.
More than 3,100 people have been evacuated and 1.7 million people have been affected by the eruption, according to CONRED, a government disaster agency. And experts report that the eruption, which sent ash up to 10km (33,000ft) into the sky, is over for the moment.
---
The average prices of both petrol and diesel had risen every single day since 22 April
Petrol prices rose by 6p a litre in May – the biggest monthly increase since the RAC began tracking prices 18 years ago.
Average petrol prices hit 129.4p a litre, while average diesel prices also rose by 6p to 132.3p a litre.
The RAC said a "punitive combination" of higher crude oil prices and a weaker pound was to blame for the increases.
It pointed out that oil prices broke through the $80-a-barrel mark twice in May – a three-and-a-half year high.
As well as the higher global market price of crude, the pound's current weakness against the US dollar also makes petrol more expensive as oil is traded in dollars.
---
I support the WTX Cause – I am a believer and I will make this better!
We need help and support to make our news reach more people, help us provide a better service to are hundreds of thousands of loyal readers. Support the WTX Team, with hugs and kisses. People like you make this possible, so please show your support and inspire our journalists.
Leave a comment