Queen's death: The Windsor service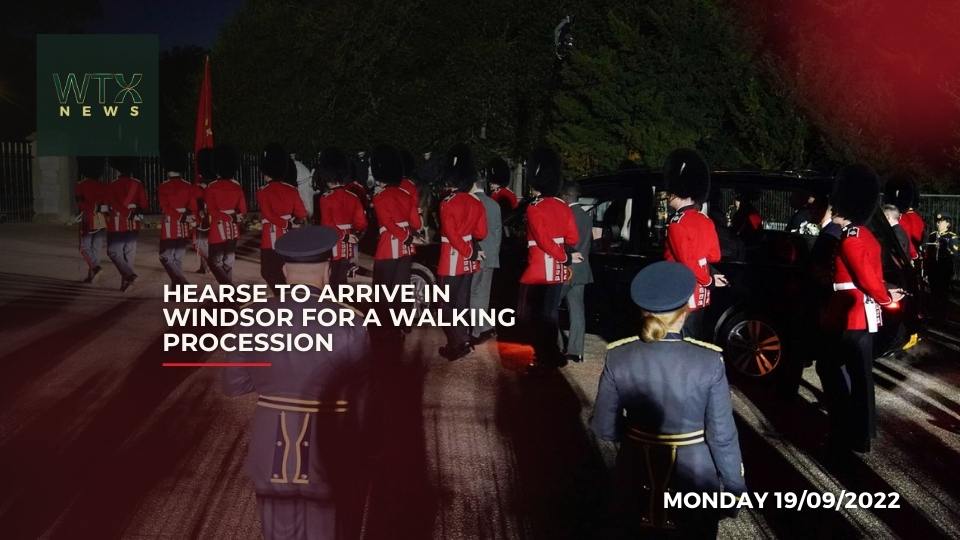 Coffin en route for Windsor 
Coffin is placed in the state hearse and will now be driven to Windsor.
The royal family are seen watching the hearse being placed into the hearse – Princess Charlotte and Prince George were seen exchanging some words beforehand. 
God Save the King is being played as the hearse sets off.
What's the Windsor plan? 
The coffin will now be driven to the Queen's home – Windsor Castle. The crowds applauded as the coffin sets off.
The order of service for the committal service for Queen Elizabeth II at 4pm on 19 September at St George's Chapel, Windsor has been released.
The service will include prayers and music before the Queen's coffin is lowered into the royal vault.
Below is the link for the St George's chapel committal service for the Queen.
https://s3.documentcloud.org/documents/22418284/order-of-service-for-committal-at-st-georges-chapel-windsor-castle.pdf
Key events for this afternoon:
At 4pm, there will then be a Committal Service at St George's Chapel where the coffin is lowered into the Royal Vault.
The King and members of the royal family will take part in centuries-old traditions and say their final goodbyes before the private burial.
At 7.30pm the King and other Royals will attend a burial service in King George VI Memorial Chapel.
There, the Queen will be reunited with her husband in a small chapel that is also the resting place for her parents, George VI and the Queen Mother, and where the ashes of her sister Margaret are interred.