In a case which has rattled Imran Khan's government, The Islamabad High Court (IHC) on Wednesday directed authorities to take immediate action against the Federal Investigation Agency (FIA) officials, who work under PM Imran Khan, who were involved in the arrest of two Pakistani journalists in Lahore.
The inquiry was held in Pakistan's capital city, Islamabad, and was led by Chief Justice Athar Minallah; A case pertaining to "unnecessary use of authority" by the FIA officials under cybercrime laws.
The question raised by the Chief Justice was 'why were the FIA officials bothering the journalists for speaking against the government or the army. Suggesting the Journalists have rights and are protected under freedom of speech laws.
Strongly condemn the arrest of journalists #AmirMir and #ImranShafqat . Imran Khan continues victimization of political opponents and media critics to hide his incompetence and failures. Demand release immediately.

— BilawalBhuttoZardari (@BBhuttoZardari) August 7, 2021
At the inquiry, the Attorney General maintained that the FIA officials must be subjected to legal action and held accountable if they violated the procedure.
The Islamabad High Court (IHC)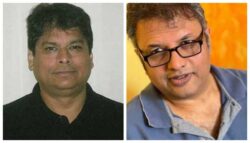 To which the Chief Justice said "What FIA is doing is not a good trend for the future," sending a hammer blow to FIA, an agency that has been set up by Imran Khan's government, to quash the allegations that the Khan government is silencing the media in Pakistan.
Opposition leader and Oxford graduate Bilawal Bhutto released a statement on Twitter saying "Imran Khan continues the victimization of political opponents and media critics to hide his incompetence and failures," who is the son of the killed Pakistani politician Benazir Bhutto and leader of the PPP.
The FIA took journalists Amir Mir and Imran Shafqat into custody on August 7, 2021. Both journalists were later released after the two submitted a personal surety bond.
However, a First Information Report (FIR) has been registered against the two journalists by the FIA, who said that the journalists were booked for allegedly defaming honourable judges, the Pakistan Army, and disrespecting women.
Top target Nawaz Sharif
Imran Khan has also been accused of silencing and defaming former politicians who could lay a challenge to him in the next election. He has instructed the company Broadsheet LLC to run the investigation in Imran Khan, at a cost of $20 million dollars.
Pakistani newspaper Dawn reported that a lawyer associated with the company earlier told the newspaper that the Sharifs were the "top target" of the Broadsheet investigation as instructed by Imran Khan 'To get them at any cost.'
The timing of fresh allegations against Sharif coincides with his party fully supporting an Opposition alliance to topple Khan's government on the allegations of electoral fraud.
………………………………….
Pakistani army: Accidental explosion at arms factory kills 3
Saudi Prince MBS welcomes Imran Khan again – Friends reunited?
Leave a comment