France to return African artifacts looted treasures to Benin. At the ceremony  French President, Emmanuel Macron was a special guest at a ceremony marking the return of looted artifacts to Benin.
The 26 items, known as the "Abomey Treasures," were pilfered from the African nation by the French army 129 years ago.
The treasures, which include wooden anthropomorphic statues, royal thrones and sacred altars, are on display for one last time in France at the Musée du quai Branly-Jacques Chirac before being repatriated in November.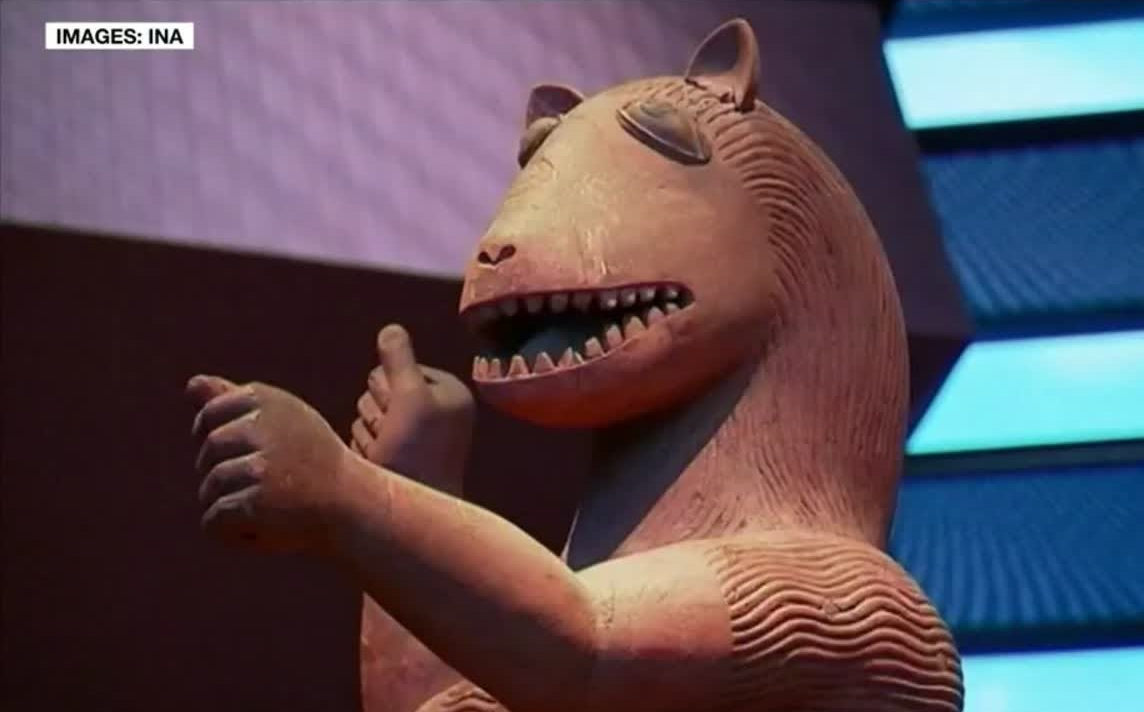 A century late – France to return African artifacts
Macron remarked that the return of the items to their country of origin represented a moment of unity between the two nations. but failed to apologise to the people of Benin for the years of atrocities and thefts committed by the French.
"With this repatriation, we are opening new horizons rather than entrenching old divisions. Horizons of cooperation of change of sharing and it's in this spirit that we along with our partners in Benin have pledged this extremely emblematic return. "
Looted treasures to Benin reside around Europe
France was a prime contributor to the violations of the African continent. The theft of African heritage was a consequence of conquering and enslaving. It is estimated that more than 90,000 artefacts from sub-Saharan Africa are still held in French museums.
Oui, ces œuvres vont revenir. Le 23 novembre 2018, je m'y étais engagé : nous allons restituer 26 œuvres à la République du Bénin. Cette juste route en ouvre tant d'autres, choisies, assumées, voulues. Parce que partagées, d'égal à égal. pic.twitter.com/3T9mvOqiR5

— Emmanuel Macron (@EmmanuelMacron) October 27, 2021
In February 1897, the British launched a devastating expedition against the kingdom after seven British officials and traders were killed. Benin City was overrun; British forces looted the Royal Palace, which was burnt down. The oba, or king, was sent into exile and over 80,000 pieces of artwork are in the British museums.
Museums in Europe have agreed to lend on rotation some of their bronzes to a new museum to be built in Benin City more than six decades after Nigeria's independence.
Where was Benin?
Benin is located in Sub Saharan Africa next to Nigeria. The Kingdom of Benin's capital was Edo, now known as Benin City in Edo State, Nigeria. The Benin Kingdom was "one of the oldest and most developed states in Africa. Rich with culture and art.
Benin City has long been famous for its "bronzes"—actually, brass work, some of which is said to date from the 13th century—and for its ivory and wood carvings.
…………………………
Stubborn Macron demands EU orders UK to accept hated fishing deal
Leave a comment