Brief.
Me -
December 1, 2021 4:11 am
Covid-19: Hotel bookings for quarantine being made 'at pace'
BBC News says thousands of hotel rooms are being block-booked by the government hours after it confirmed quarantine rules related to Covid variant hotspots will begin on 15 February.
Ministers plan for more than 1,000 UK residents a day to return from places where new variants are prevalent.
Those travellers must stay in hotel rooms for 10 nights, with security accompanying them if they go outside. Labour accused ministers of "putting lives at risk" by not acting sooner.
………………..
Jeremy Hunt: Covid restrictions should stay until cases fall to 1,000 a day
The Guardian says Ministers should take a cautious approach to lifting lockdown in England so that new coronavirus cases can be driven down to a manageable level of 1,000 a day, Jeremy Hunt has said.
Hunt said the government should aim at suppressing Covid sufficiently to make a South Korean-style approach of intensive contact tracing possible.
………………..
France remains 'fragile' but no new Covid-19 lockdown for now, PM says
France24 says French PM Jean Castex said the coronavirus situation in France remained fragile but that for the moment there was no need for a new national lockdown.
Castex said the rate of infection had not significantly increased over the past two weeks, even if the pressure on French hospitals remained strong.
"We must stick with the current restrictions we already have in place … but the situation today does not justify a new national lockdown," he told a news conference.
………………..
'As fake as her tweets'? Police open conspiracy PROBE into Greta Thunberg's 'protest toolkit,' accuse creators of 'WAR ON INDIA'
RT News says police in New Delhi have opened a conspiracy investigation into the creators of a "toolkit" with instructions on how to amplify the farmers' protests in India – a document that has been shared by Greta Thunberg.
Thunberg took to Twitter to share a lengthy document outlining ways for activists to contribute to India's ongoing pro-farmer protests, including stock messages and hashtags to disseminate on social media, as well as advice on organizing rallies. Within hours, the "toolkit" was taken offline by its creators and replaced with a much shorter version, with Thunberg noting the previous doc was "outdated" as she shared the new guide.
………………..
Al-Qaeda's leader in Yemen under arrest: UN report
Arab News says the leader of Al-Qaeda's Yemeni affiliate has been under arrest for several months, according to a United Nations report released on Thursday.
The report to the Security Council from a UN monitoring team said Khalid Batarfi, who took over the leadership of Al-Qaeda in the Arabian Peninsula (AQAP) a year ago, was arrested and his deputy, Saad Atef Al-Awlaqi, died during an "operation in Ghayda City, Al-Mahrah Governorate, in October."
………………..
Buried in rubbish: Bali's beaches blighted by sea-borne waste
Aljazeera says every day at the crack of dawn, hundreds of fishermen land their traditional outrigger fishing boats at Jimbaran Bay, a long arch of golden sand in Bali's south, to unload the night's catch.
But this week they saw an estimated 100 tonnes of plastic and paper waste piled up to one metre (3.2 feet)  high along the beach and entangled with branches and logs.
"This is not our rubbish. It comes from over there," Putu, one of hundreds of local residents who spent the day sorting, collecting and burning trash on Jimbaran Bay, told Al Jazeera while pointing east at the sea. "It comes from Java," added Made, another man raking the sand, who like many Indonesians goes by only one name.
………………..
Biden terminates US support for Saudi-led offensive in Yemen
TRT World says President Joe Biden has said that the war in Yemen must end, pledging to terminate US support for Saudi-led offensive operations and to halt arms sales.
"This war has to end," Biden said.
"To underscore our commitment, we are ending all American support for offensive operations in the war in Yemen, including relevant arm sales."
The US will continue to support and help Saudi Arabia to defend its sovereignty and territory, Biden said in his first foreign policy speech at the Department of State in Washington.
UK WEATHER FORECAST
SUNRISE 07:35
SUNSET 17:00
TODAY
Scotland and the far north of England will have further rain and upland snow. After early mist and fog in places, much of the rest of the UK will be cloudy at times with showers, frequent in the west.
Global Covid-19 figures
Coronavirus Cases:
105,427,753
Deaths:

2,294,710



UK
Europe
United States
Middle East
Asia
World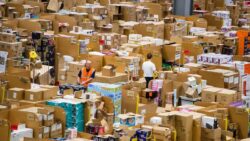 Brexit: 71 pages of paperwork for 1 lorry of fish – BBC Business
Amazon creates 1,000 apprenticeships across the UK – Sky Business
Robinhood lifts trading restrictions on all stocks, including GameStop – Reuters
'Massive uncertainty' over UK migration data amid pandemic – FT News
Mourinho unhappy with referee as Chelsea continue fine start under Tuchel – Read on
Stefano Domenicali interview: New Formula 1 chief urges drivers to lead by example – Read on
India vs England LIVE! – Read on
Michael Coffie: New US heavyweight prospect vows to 'go to England and bring the title back to the US!' – Read on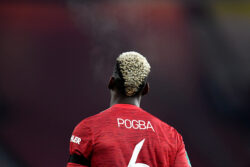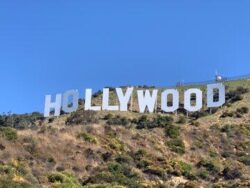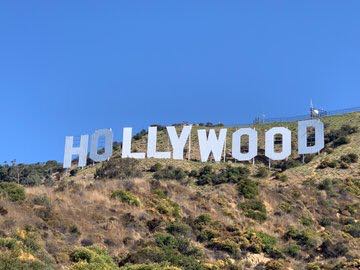 Trump quits US actors' union, declaring: 'You have done nothing for me' – Read on
Emily In Paris writer 'rages' at I May Destroy You's Golden Globes snub – Read on
The Crown's Emma Corrin joins Harry Styles in LGBTQ+ romantic drama My Policeman – Read on
Jennifer Aniston sparks rumours she's with Brad Pitt as fans say he's in her selfie – Read on
what happened at the capitol? 
On January 6, 2021, a mob of rioters supporting United States President Donald Trump's attempt to overturn his defeat in the 2020 presidential election stormed the U.S. Capitol, breaching security and occupying parts of the building for several hours.
After attending a rally organised by Trump, The hotel millionaire and former presidents thousands of his supporters marched down Pennsylvania Avenue before many stormed the United States Capitol in an effort to disrupt the electoral college vote count during a joint session of Congress and prevent the formalization of President-elect Joe Biden's election victory.
After breaching police perimeters, they occupied, vandalized, and ransacked parts of the building for several hours. The insurrection led to the evacuation and lockdown of the Capitol building and five deaths. – Read on
what does brexit mean?
Brexit was the withdrawal of the United Kingdom (UK) from the European Union (EU) and the European Atomic Energy Community (EAEC or Euratom) at the end of 31 January 2020 CET.
To date, the UK is the first and only country formally to leave the EU, after 47 years of membership within the bloc, after having first joined its predecessor, the European Communities (EC), on 1 January 1973.
It continued to participate in the European Union Customs Union and European Single Market during a transition period that ended on 31 December 2020 at 23:00 GMT. – Read on
Finding something interesting ?
Made with Love by 💓 the WTX News Team!​
Leave a comment