Jordan PM Hani al-Mulki resigns amid mass protests over tax bill. The recent demonstrations in the country are the biggest in years. Jordan is a key ally of the West in a region where friends are few erratic.
Hani al-Mulki submitted his resignation after widespread anger over price hikes and income tax reform bill. The demonstrators say a new tax bill backed by the International Monetary Fund (IMF) will hurt the poor and middle class.
Protests have been taking place across the capital Amman and other towns for the last four days. Protesters are calling for the government to scrap the bill.
The cost of fuel has increased five times in 2018, and electricity bills have shot up to 55 percent.
They were also demanding the removal of Mulki, whose government had proposed raising the income tax by at least five percent.
His government said it needed the money to fund public services and said the new tax bill would mean higher earners pay more.
But protesters feared it would further worsen living standards. In recent years, Jordanians have seen prices rise with salaries failing to keep up.
Mr Mulki was sworn in as prime minister in June 2016. He is a former diplomat and government minister, and the son of former Prime Minister Fawzi Mulki.
In Jordan, the monarch has extensive powers and can appoint governments and approve legislation. As expected on Monday, he was summoned by King Abdullah who demanded his resignation.
In the wake of Mulki's resignation, Jordanian King Abdullah asked Omar al-Razzaz to form a new government.
Al-Razzaz, a former World Bank economist, is described as a more "likable" and "accepted" character among the Jordanian people.
---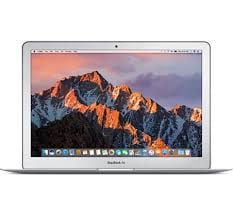 I support WTX News and want to see it get better
This a huge gesture of support for the WTX News team, it's not just £5.00 it's the hugs and kisses that we can't get enough off. Give WTX a big bear sized HUG!!!!!
Leave a comment