Tens of thousands of Pro choice supporters have been holding rallies across all 50 US states in support of abortion rights.
They have been galvanised in opposition to a new Texas law that severely limits access to abortions in the state.
A massive Women's March is breaking out today in 650 locations across all 50 states in America to protest Republicans' attack on what women believe is their right. In the United States this is known as 'pro Choice'
Pro-choice supporters across the country fear that constitutional rights may be rolled back. Protests were held from here in Los Angeles, on the west coast, to Washington DC, on the east coast.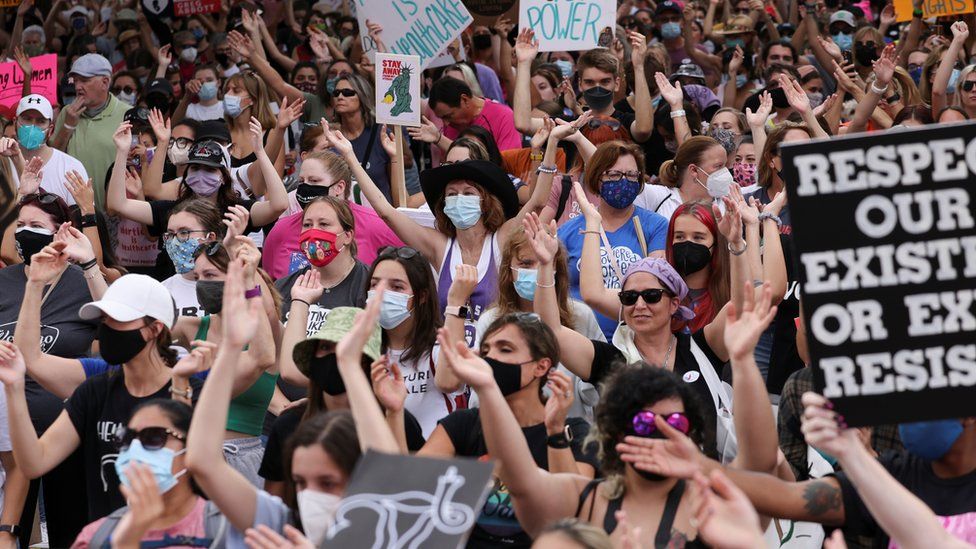 In the coming months, the Supreme Court is set to hear a case that could overturn Roe v Wade – the 1973 decision that legalised abortion nationwide.
The start of the rally was disrupted by some two dozen counter-demonstrators. Many women turned out at the protest in Texas, weeks after abortion was all but declared unlawful.
We agree with @chelseahandler: *every* person should be standing up for abortion rights, and we're so honored to have over 120,000 of you alongside us in this fight. #RallyForAbortionJustice pic.twitter.com/PuDPSQyMMi

— Women's March (@womensmarch) October 2, 2021
The rallies were organised by those behind the annual Women's March – the first of which drew millions of people to protest a day after the inauguration of former President Donald Trump in 2017.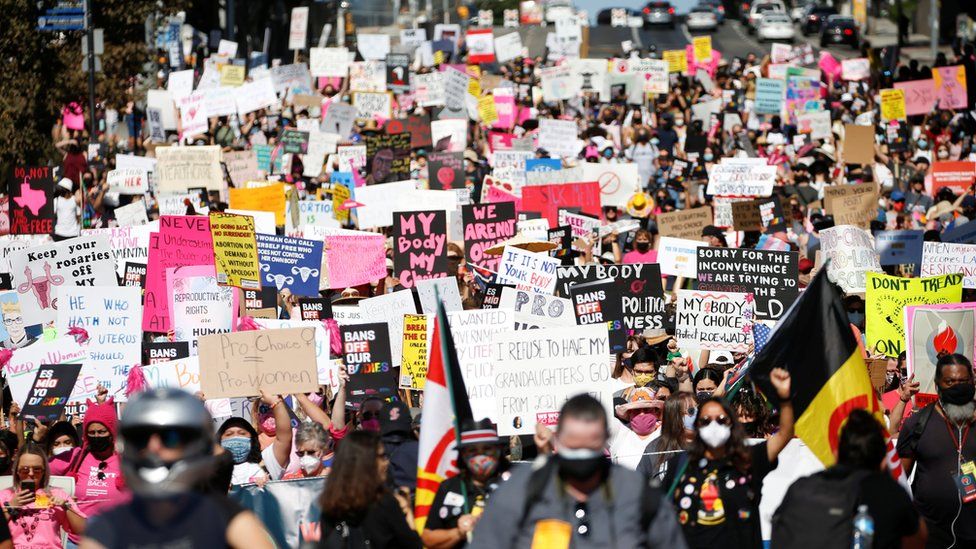 Abortion Law in Texas
Where the state's legislature on 1 September enacted a law banning terminations. The so-called Heartbeat Act also gives any individual the right to sue doctors who perform an abortion past the six-week point. Supporters say its aim is to protect the unborn.
Politicians in several other Republican-dominated states are considering similar restrictions.
Leave a comment