The king of Bollywood, Shah Rukh Khan praised the you singer Zayn Malik on twitter in a #askSRK session with fans across the globe.
He described the Bradford born star as "sweet" and took pictures with his kids after their meeting last week. The pair had a meeting following the announcement of Zayn Maliks first Hindi song in for a Bollywood movie.
This follows the meeting the pair had last week following Zayn Malik's first Hindi song for Bollywood film
He is extremely sweet. Made me a huge hit with my kids by doing a pic with me. https://t.co/t83VP5y03a

— Shah Rukh Khan (@iamsrk) February 2, 2018
Have you seen @zaynmalik 's Elle India cover? Just so you know he's a huge fan of yours, always have been and devdas is one of his favourite movies of yours so I hope you're getting the February issue to send some love back 😛#AskSRK

— miss us too!! (@zrofanity) February 2, 2018
The King of Bollywood has been making the news this week for visiting the legend of cinema Dilip Kumar and passing 33 million followers on twitter.
The two stars sent social media into meltdown as fans across the world anxious to grab a glimpse of the two stars together.
This last tweet shows Khans altruistic nature as he supports local causes and shout outs on twitter.
Always good to receive gifts that are as beautiful as these… thank u to all the kind hearted children at @ChangeSPARKers ! Keep spreading the smiles… @MeerFoundation pic.twitter.com/pyKPplqdrU

— Shah Rukh Khan (@iamsrk) February 16, 2018
---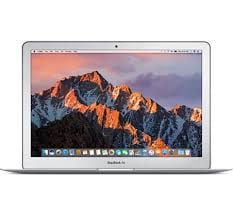 I support WTX News and want to see it get better
This a huge gesture of support for the WTX News team, it's not just £5.00 it's the hugs and kisses that we can't get enough off. Give WTX a big bear sized HUG!!!!!
Leave a comment