Kim Kardashian, the wife of Kanye West has met with President Donald Trump at the White House on Wednesday to discuss prison reform. Specifically to seek a pardon for a 63- year old Great grandmother, serving a life sentence.
Alice Marie Johnson has been behind bars for more than two decades for a first-time drug offence.
The Presidents twitter account displayed the two posing for a picture at the oval office. Kim Kardashian is also reported to have met with other officials, including senior adviser Jared Kushner, at the White House on Wednesday to discuss prison reform.
https://twitter.com/realDonaldTrump/status/1001961235838103552
Kim Kardashian first caught story of Alice Marie Johnson on social media. Which prompted the reality television to ask her lawyer to look into the case. It is understood that she has also paid for the legal team to review the case again.
The reality television star has advocated for a pardon for a low-level drug offender named Alice Marie Johnson, who has served more than 20 years in prison. Earlier on Wednesday morning, Kim Kardashian West tweeted "Happy Birthday Alice Marie Johnson. Today is for you," adding the prayer hands emoji.
Happy Birthday Alice Marie Johnson. Today is for you 🙏🏼✨

— Kim Kardashian West (@KimKardashian) May 30, 2018
Kim has been touched by Alice Maria Johnson's case and although she has expressed that she is democrat who voted for Hilary, she is determined to work with the white house on this issue.
In a statement released on Wednesday night she said "I would like to thank President Trump for his time this afternoon. It is our hope that the President will grant clemency to Ms. Alice Marie Johnson who is serving a life sentence for a first-time, non-violent drug offense," …. "We are optimistic about Ms. Johnson's future and hopeful that she and so many like her, will get a second chance at life."
The pardon process is entirely up to the president's discretion and so far no indication of whether the President will pardon Johnson has been revealed.
Kanye West on the other hand has signaled support for Trump after he met with the then President-elect in New York in 2016. And last month, after releasing a photograph wearing a "Make America Great Again" cap, Kanye West released a song defending his praise of the President.
---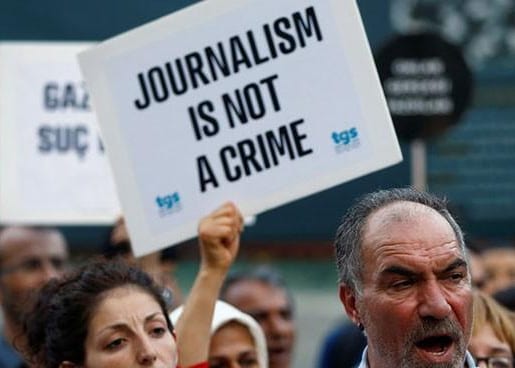 World Press Freedom – Support our free Journalism with a one-off donation – People like you make WTX possible – Thank you!
World Press Freedom Day being observed today – Support WTX News and others who work night and day to bring you the most compelling news stories like the Khashoggi murder, which we broke in the UK!
Leave a comment