The Sun – Beeb probe 'demon' Brand 
The Sun says the BBC and Channel 4 have launched inquiries into Russell Brand after more details emerged of rape and sexual assault allegations.
The paper notes the police have urged people to come forward and speak to them. 
The paper also leaves space to report on Arsenal's 1-0 win over Everton, but most of the paper's front page leads on Brand.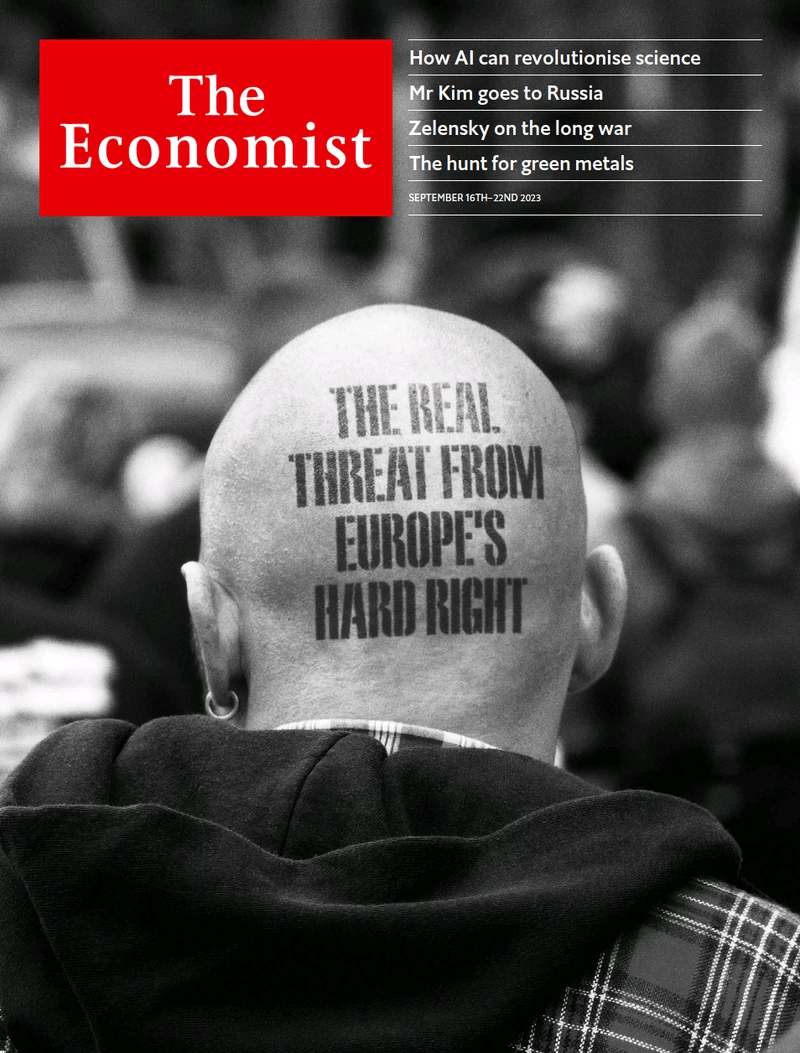 The Economist – The real threat from Europe's hard right: A fresh wave of hard-right populism is stalking Europe THE
Like this article? why don't you share it? its easy ... just click the icon below:)