Boris Johnson: Officials discussed raising concerns about former PM to Queen
A new BBC documentary series, Laura Kuemssberg: State of Chaos, has revealed shocking allegations that senior government officials spoke to Buckingham Palace at the height of the pandemic to express their concern over Boris Johnson's conduct in office.
Officials had even discussed suggesting to the Queen that she raise the concerns with Boris Johnson during private audiences.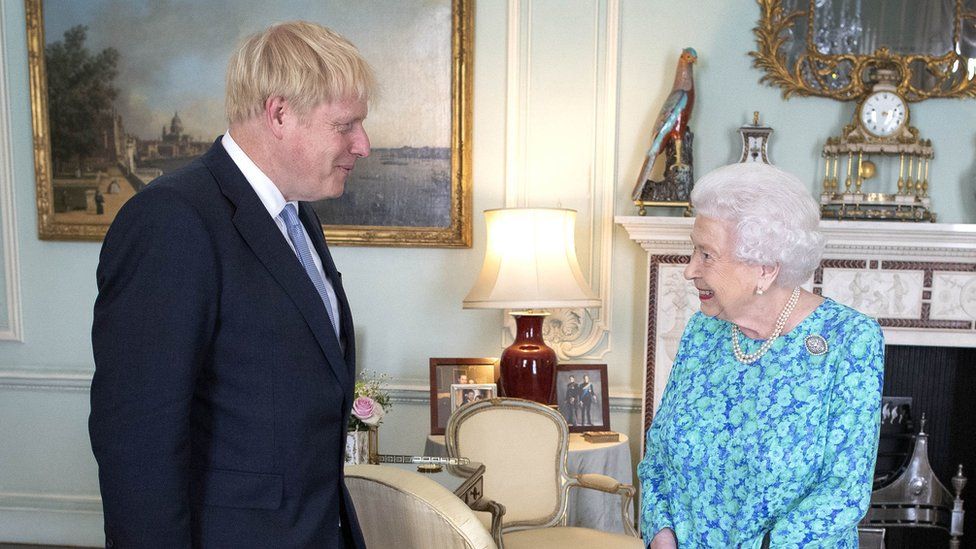 The revelations come in episode two of the documentary series, which explores the turmoil and chaos in Westminister and Whitehall over four years.
The series features interviews with key players in the government and covers the period between 2016 to the departure of Liz Truss as PM in 2022.
In episode 2, it is focused on Boris Johnson and the pandemic. In May 2020 the government was grappling with Covid-19 and there were rising tensions between Johnson's political team and the Civil Service.
There were clashes between Dominic Cummings and the head of the Civil Service Sir Mark Sedwill – who later quit.
It is understood there were a number of phone calls and communications over and above routine communication between No 10 and the Palace.
One source said Johnson "had to be reminded of the constitution".