Liz Truss urges PM to cut taxes and benefit increases
Former Prime Minister Liz Truss is set to call on PM Rishi Sunak to cut taxes, reduce benefit increases, raise the retirement age and delay net-zero commitments.
In a speech, she will defend her chaotic 44 days in office and the policies she tried to push through. She will also acknowledge she tried to do too much in a short amount of time.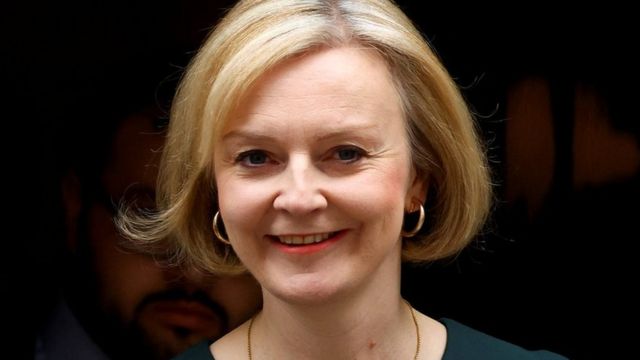 Truss, who will speak at an event held by the Institute for Government think tank, will argue that she could not deliver her plans due to the "political and economic establishment."
Her speech will come almost a year after her disastrous mini-budget that included £45bn of tax cuts alongside support for people struggling with rising energy bills.
The plans triggered weeks of economic turmoil, before a series of embarrassing u-turns that saw most of her measures scrapped. It was the beginning of the end of her premiership, with Truss resigning less than a month later.
The speech will be one of the few occasions she has spoken in public about her tenure and she is expected to say: "Some people said we were in too much of a rush.
"But the reason we were in a rush was because voters wanted to see results.
"I knew with the level of resistance and the lack of preparation time that things weren't going to be perfect."
Since she left office, Truss has been largely silent and out of the public eye. But she is set to return to public life in the next 12 months.
She set to publish a book about what she learnt about her time in government – Ten Years to Save the West.
She is also expected to attend the Conservative Party conference in Manchester later this month.