Brexit: Labour will seek re-write of deal, Starmer says
Sir Keir Starmer has spoken to the Financial Times about Labour's plans if they win the next general election – expected at some time in 2024.
Starmer told the FT that the current Brexit deal, which is due for review in 2025, is "too thin."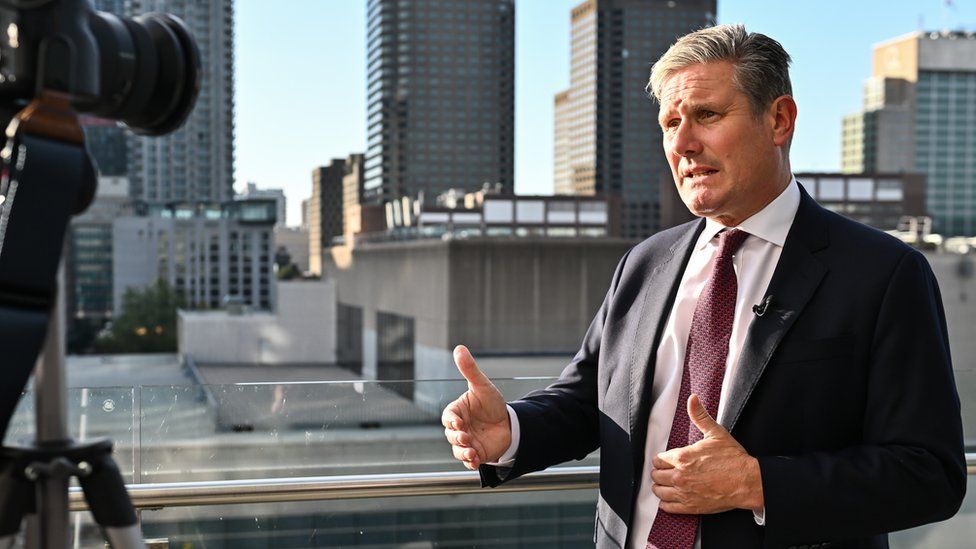 Speaking at a conference of centre-left leaders in Canada, Starmer ruled out re-joining the customs unions, the single market or the EU.
It's not clear however if Brussels would even be open to making major changes to the agreement, which was agreed by former PM Boris Johnson in 2021.
Keir has said that he would not seek to rejoin the EU if Labour wins the next general election, but instead promising to "make Brexit work."
His party has consistently held double-digit leads in the political opinion polls.
"As we go into 2025 we will attempt to get a much better deal for the UK," he said, although he did not specify what parts of the deal he would seek to improve.
Sir Keir says he is confident a better deal can be struck with Brussels as well as a "closer trading relationship."
"We have to make it work. That's not a question of going back in, but I refuse to accept that we can't make it work," he said, adding that he was thinking about "future generations".
"I say that as a dad. I've got a 15-year-old boy and a 12-year-old girl. I'm not going to let them grow up in a world where all I've got to say to them about their future is, it's going to be worse than it might otherwise have been.
"I've got an utter determination to make this work."