Rental prices rise at fastest rate for nine years, figures show
Rental prices rose by 12% in the year to August, according to estate agency Hamptons. It marks the highest rise since it started its survey in 2014.
A typical monthly rent of a newly-let property is now £1,304, it said.
The rise in the past 12 months was more than the increase seen over the four years to 2019, Hamptons said.
Pressure on landlords from high mortgage rates and rising demand from tenants has pushed up rental costs.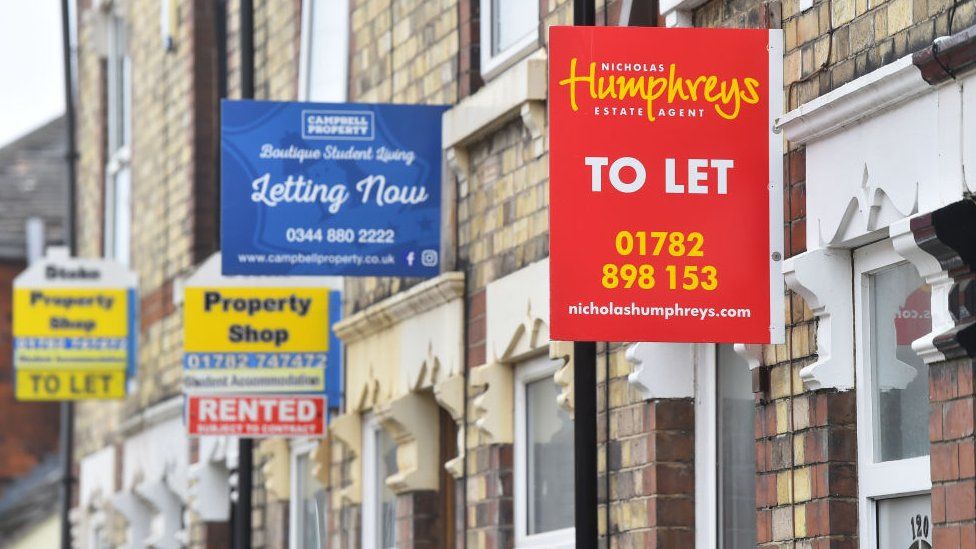 There are fewer properties available to rent in many areas, highlighting the mismatch between supply and demand has made renting more expensive.
Official figures released last month covering existing as well as new lettings showed the rising cost of renting was at its highest level since comparable records began.
There is currently legislation going through Parliament that will ban tenants from being evicted without justification – a move which landlords claim is leading some to leave the sector.
There is also stiff competition among tenants for a smaller pool of rental property is leading to rising rents.