'HOLD THE LINE' – Thousands of NYPD, FDNY & other city workers march across Brooklyn Bridge in New York. Protesting against the city's vaccine mandate, issued by NY Mayor Blasio.
Thousands of officers from the New York police departments & the Fire department of New York have taken to the streets long march in New York. Over protests against the city's policies over the covid vaccine mandate.
HAPPENING NOW – Thousands of city workers including FDNY and NYPD are protesting against New York City Mayor's vaccine mandate, chant 'Let's Go Brandon' pic.twitter.com/4sOhDz9qdT

— Insider Paper (@TheInsiderPaper) October 25, 2021
NYPD and FDNY are United
The NYPD's largest police union has filed a lawsuit in Staten Island state Supreme Court seeking to overturn the mandate.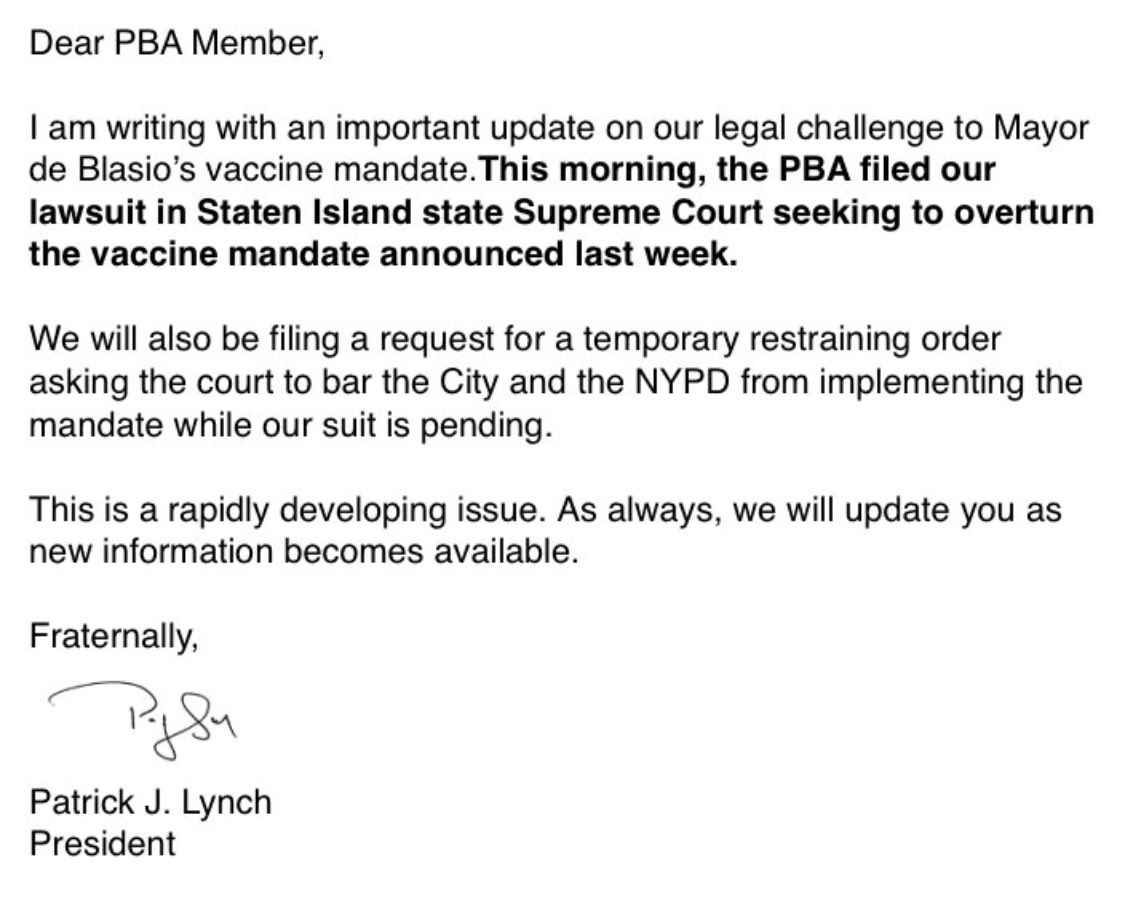 Seattle firefighters turn in their boots
Seattle firefighters who lost their jobs over the COVID vaccine mandate dropped off their boots at the town hall.
About 100 firefighters will no longer work for the department, whether due to resignation, retirement, or termination because of the city's covid mandate.
Seattle firefighter Andrew Pittman "I just have strong moral and philosophical convictions against taking the shot," Pittman told Dori of why he won't get vaccinated. He added that COVID has run through his family, but the department won't accept natural immunity.
………………………………..
Leave a comment