Brief.
Me -
January 17, 2022 3:52 pm
Covid-19: Starmer calls for bigger pay rise for NHS 'heroes'
BBC News says Sir Keir Starmer has called on the government to give the NHS's "Covid heroes" a bigger pay rise.
It comes as it emerged the government is recommending a 1% increase for NHS staff in England next year.
Health unions have called the suggested rise a "kick in the teeth" for staff who had given "absolutely everything" during the pandemic.
But ministers have defended the proposal at a time when the economy is under "huge pressure".
………………..
Amazon could be a big winner of Rishi Sunak's investment tax break
The Guardian says Amazon could "entirely wipe out" the tax bill of its main UK service company by taking advantage of the chancellor's £25bn "super-deduction" tax break, according to analysis by a tax fairness campaign group.
The super-deduction, announced by Rishi Sunak in the budget on Wednesday, will allow companies such as Amazon to offset 130% of investment spending on plant and machinery against profits for the next two years, starting next month. The chancellor explained that if a company spent £10m on new equipment, its taxable income would be reduced by £13m.
………………..
Italy blocks AstraZeneca shipment to Australia amid vaccine shortage row
France24 says a shipment of over a quarter million AstraZeneca vaccines destined for Australia has been blocked from leaving the EU, in the first use of an export control system instituted by the bloc to make sure big pharma companies would respect their contracts.
The move, affecting only a small number of vaccines, underscores a growing frustration within the 27-nation bloc about the slow rollout of its vaccine drive and the shortfall of promised vaccine deliveries, especially by Anglo-Swedish AstraZeneca.
………………..
Egypt begins vaccine rollout to wider population
Arab News says Egypt expanded its coronavirus vaccination rollout to include the elderly and people with chronic diseases after several weeks of vaccinating medical staff, the Cabinet said.
Nearly 153,000 people have applied for vaccinations since Sunday when the North African country opened online registration, the Cabinet said in a statement.
Egypt, the Arab world's most populous country with more than 100 million, has prepared 40 vaccination centers and plans to increase that number after the arrival of more vaccine batches, Prime Minister Mostafa Madbouly said.
………………..
'Patriots' only: China moves to overhaul Hong Kong elections
Aljazeera says Hong Kong is set for more upheaval as China's National People's Congress (NPC) considers a proposal to overhaul the territory's electoral system to ensure "patriots" are in charge, at its week-long annual meeting that began on Friday morning.
Zhang Yesui, a spokesman for the NPC, said on Thursday the rubber-stamp body had the constitutional power to "improve" Hong Kong's system and that the electoral structure needed to fully implement the principle of "patriots governing Hong Kong" in what could be the biggest blow to the city's democracy since it was returned to Chinese rule in 1997.
………………..
Myanmar braces for new protests as junta's UN pick quits
TRT World says Myanmar's junta has lost a tug of war over leadership of its UN mission in New York and the United States unveiled new sanctions targeting military conglomerates after the deaths of dozens of civilians protesting against last month's coup.
With tussles going on over diplomatic loyalties overseas, pro-democracy activists said they planned to hold more demonstrations in Myanmar on Friday to oppose the February 1 ouster of the elected government of Aung San Suu Kyi.
"Our federation will be on road to fight the military regime together with the people," the All Burma Federation of Student Unions posted on social media late on Thursday.
………………..
Republicans Move to Control Voting After Record 2020 Turnout
VOA says months after record-high U.S. voter turnout propelled Democrats to victory in the 2020 elections, giving them control of the White House and both houses of Congress, Republicans are attempting to reshape election laws in state legislatures across the nation.
In state after state, Republicans seek to limit opportunities for early and absentee balloting that Americans flocked to last year — Democratic voters in particular.
In America's heartland, Iowa is among the first examples of the trend.
UK WEATHER FORECAST
SUNRISE 06:37
SUNSET 17:50
TODAY
A chilly but dry day today, with patchy cloud and bright spells. The best of the brightness will be in Scotland and to the southeast. A few light wintry showers are likely in eastern areas of the UK.
Global Covid-19 figures
Coronavirus Cases:

116,233,565



Deaths:

2,581,943



UK
Europe
United States
Middle East
Asia
World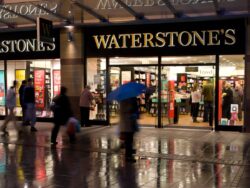 Budget 2021: Four things that critics say were missing – BBC Business
COVID-19: Waterstones and Amazon urged to add warning tags as anti-vaccination book sales surge – Read on
Decline in fashion sales slows as online shoppers prepare for lockdown lifting – Reuters
 Lloyds Bank plans to become private landlord – FT News
LIVE: India 80-4 at lunch as England's bowlers impress – Read on
Liverpool 0-1 Chelsea: 'Blues can be confident of top four but Reds floundering' – Read on
David Moyes: Top-four finish 'a possibility' for West Ham – Read on
Gordon Elliott: Trainer set for hearing with IHRB after dead horse photo – Read on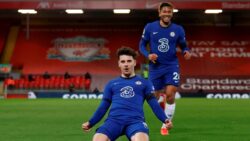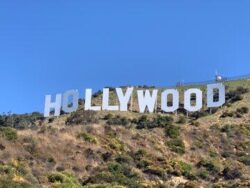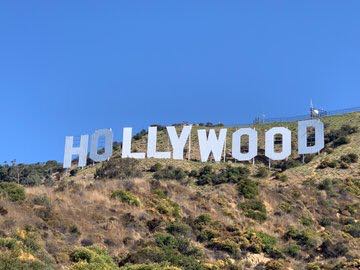 Love Island confirmed for summer 2021 return after COVID-19 cancellations – but location still up in the air – Read on
The Father: Why Olivia Colman's new film will leave you disoriented – Read on
Adele and Simon Konecki 'finalise their divorce two years after splitting' – Read on
Travis Barker gushes about 'lovely lady' Kourtney Kardashian as romance heats up – Read on
what happened at the capitol? 
On January 6, 2021, a mob of rioters supporting United States President Donald Trump's attempt to overturn his defeat in the 2020 presidential election stormed the U.S. Capitol, breaching security and occupying parts of the building for several hours.
After attending a rally organized by Trump, thousands of his supporters marched down Pennsylvania Avenue before many stormed the United States Capitol in an effort to disrupt the electoral college vote count during a joint session of Congress and prevent the formalization of President-elect Joe Biden's election victory.
After breaching police perimeters, they occupied, vandalized, and ransacked parts of the building for several hours. The insurrection led to the evacuation and lockdown of the Capitol building and five deaths. – Read on
what does brexit mean?
Brexit was the withdrawal of the United Kingdom (UK) from the European Union (EU) and the European Atomic Energy Community (EAEC or Euratom) at the end of 31 January 2020 CET.
To date, the UK is the first and only country formally to leave the EU, after 47 years of membership within the bloc, after having first joined its predecessor, the European Communities (EC), on 1 January 1973.
It continued to participate in the European Union Customs Union and European Single Market during a transition period that ended on 31 December 2020 at 23:00 GMT. – Read on
Finding something interesting ?
Made with Love by 💓 the WTX News Team!​
Leave a comment