Will Donald Trump be arrested on Tuesday?
Donald Trump claims he will be arrested on Tuesday
The expected charges are related to the Stormy Daniels case 
Trump called for protests on Tuesday, but there is little indication mass protesting will happen
Even if he is indicted or convicted, it will not stop Trump from running for office
Former US president Donald Trump took to his social networking site – Truth Social – to claim he will be arrested on Tuesday.
Trump claims he will be arrested on charges related to an investigation into a $130,000 payment to porn star Stormy Daniels in 2016.
If he is arrested, he will be the first former president to face criminal charges.
This is a tough situation, Trump seems to be convinced the arrest is coming on Tuesday – but the protesting he's called for doesn't seem to have amounted to anything just yet.
If Trump is indicted, the whole situation will likely end in a simple fine but it will create political chaos. It'll be ammo for the Democrats whilst the Republicans will call it a political witch hunt. It won't stop him from running for office, but the Trump 2024 campaign will be damaged.
Elon Musk took to Twitter late last week claiming if Trump was indicted, the former president will end up winning the next election by a landslide.
For many Trump supporters, the indictment is an unfair attack and could easily rally them into protesting, violence or a landslide election.
There appear to be several indications that Tuesday's arrest is coming but the long-term fallout from such a move is hard to determine.
Regardless of what happens on Tuesday, there is a real chance that Tuesday's actions could further deepen the already intense political divisions in the country.
How did we get here?
In 2016, Stormy Daniels, an adult film star, reached out to media outlets offering to sell her story of an alleged extramarital affair with Donald Trump in 2006.
Trump's legal team became aware of this, and his lawyer Michael Cohen paid Daniels $130,000 to maintain confidentiality.
While this payment is not illegal, it becomes problematic as Trump later reimbursed Cohen, falsely recording it as a legal fee.
Prosecutors contend that this amounts to falsifying business records, a misdemeanour criminal offence in New York. Additionally, Trump's motive for concealing the payments could be construed as a violation of election law, as he sought to keep the affair hidden from voters. Falsifying records to conceal a crime would be a felony, which carries more severe charges.
However, even supporters of the prosecution concede that this case is not straightforward. There is limited precedent for prosecuting individuals for blurring the line between campaign finance and personal spending, and previous attempts to charge politicians have been unsuccessful.
Will he be charged on Tuesday?
Alvin Bragg, the District Attorney of New York City, holds the authority to decide whether charges will be filed. He established a grand jury to investigate the matter and determine whether there is sufficient evidence to pursue prosecution, and he is the only person who knows if or when an announcement of indictment will be made.
Recently, Trump's legal team stated that he was offered an opportunity to appear before the grand jury, indicating that the investigation may be drawing to a close. The former president's lawyers have dismissed suggestions that they or Trump have been notified in advance of a possible indictment, asserting that Trump's comment that "it's Tuesday" was founded on media reports.
What happens if Trump is arrested on Tuesday?
If charged, the former president's attorneys have indicated that he would be subject to standard arrest procedures, requiring him to travel from his residence at Mar-a-Lago in Florida to the courthouse in New York City for booking, including fingerprinting and mug shots.
However, given the unprecedented nature of such a scenario and security concerns, the precise course of events is uncertain and likely to be the subject of negotiation between Trump's legal team and the district attorney's office.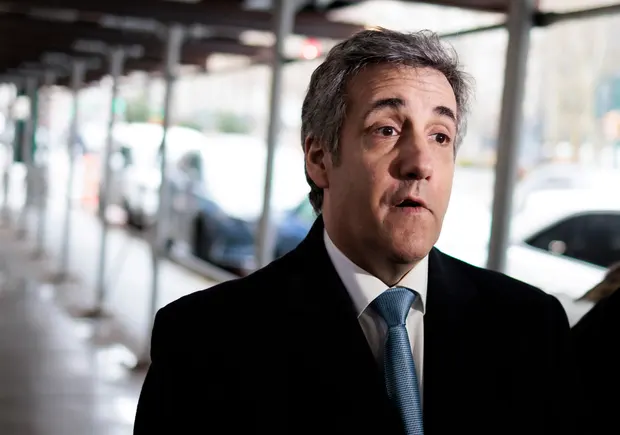 Once the case is booked and a judge is assigned, additional details such as the timing of the trial and any travel restrictions or bail conditions for. Trump would be determined.
If found guilty of a misdemeanour, Trump would be subject to a fine, while a felony conviction carries a maximum prison sentence of four years. However, legal experts suggest that a fine is more likely and that imprisonment is highly unlikely.
Will Tuesday see protests?
Trump posted on his social media site – Truth Social – saying that he would be indicted on Tuesday. He then made repeated calls for his supporters to engage in mass protests, "IT'S TIME!!!" he wrote. "WE JUST CAN'T ALLOW THIS ANYMORE. THEY'RE KILLING OUR NATION AS WE SIT BACK & WATCH. WE MUST SAVE AMERICA!PROTEST, PROTEST, PROTEST!!!"
The messages are reminiscent of the language he used before the US Capitol attack, and have raised concerns over violent protests on Tuesday.
New York City District Attorney Alvin Bragg is in close contact with New York police and courthouse security, according to a letter to his department that was leaked to the press on Sunday.
"WE JUST CAN'T ALLOW THIS ANYMORE. THEY'RE KILLING OUR NATION AS WE SIT BACK & WATCH. WE MUST SAVE AMERICA!PROTEST, PROTEST, PROTEST!!!"

Donald Trump
"We do not tolerate attempts to intimidate our office or threaten the rule of law in New York," he wrote.
"Our law enforcement partners will ensure that any specific or credible threats against the office will be fully investigated and that the proper safeguards are in place."
So far, there has been little indication of organised mass protests similar to those that led to the attack on January 6th.
Will he still be able to run for President 2024?
Even if Trump is indicted or even convicted of a crime, it will not stop him from running for office in 2024. US law does not prohibit a candidate who has been found guilty of a crime from running for president, even if they are serving time in prison.
The only rules to be able to run for the presidency in the United States are being aged at least 35 years old and being a natural US citizen.
However, an arrest would create significant challenges for Trump's 2024 campaign. While some Republican voters may rally around him, it would likely be a major distraction for a candidate trying to campaign, participate in debates, and win votes.
Moreover, it would further deepen the already intense political divisions in the country. Conservatives may view the charges as an unfair attack on their leader, while liberals see it as a matter of holding powerful individuals accountable for their actions.