Brief.
Me -
January 17, 2022 3:45 pm
Storm Christoph: Flood warnings in parts of England
BBC News says emergency services in the north of England are preparing for widespread flooding caused by Storm Christoph.
The Environment Agency has warned of a "volatile situation" as heavy rain combines with melting snow, while police in South Yorkshire and Greater Manchester declared major incidents.
An amber rain warning is in place for Yorkshire, the North West, East Midlands and the east of England.
A yellow rain warning was issued for the rest of the country.
………………..
UK coronavirus death toll rises with highest daily record of 1,610
The Guardian says the UK has recorded its deadliest day from coronavirus so far, with 1,610 deaths recorded on Tuesday.
It comes as the number of new infections fell, showing that lockdown restrictions are working, with confirmed coronavirus cases within 24 hours dropping to 33,355 – down from 38,598 cases on Sunday, and 37,535 on Monday.
Official data showed one in eight people in England had already had Covid by December last year, with experts claiming the disease was "much more widespread than previously realised".
………………..
Germany to extend Covid-19 lockdown until mid-February
France24 says Germany has toughened a partial lockdown and extended it to February 14, with  Angela Merkel warning of possible border checks to contain "the danger" of new coronavirus variants believed to be more contagious.
Speaking after hours of crisis talks with the leaders of Germany's 16 states, Merkel said the latest restrictions were necessary as "a precaution for our country, the health of our citizens and also for the economy".
According to a final text seen by AFP, Merkel and the state premiers agreed to make medical masks mandatory on public transport and in shops—meaning only surgical masks will be allowed.
………………..
WHO panel 'discouraged & frankly disappointed' by global Covid-19 vaccine rollout plan
RT News says an independent WHO panel studying the handling of the Covid-19 pandemic has criticized global vaccine rollout plans over inequalities that will see most of Africa missing out on receiving any jabs this year.
"The panel is discouraged and frankly disappointed by the unequal plans for vaccine rollout," panel co-chair Ellen Johnson Sirleaf said.
As things stand now, large-scale distribution of vaccines against the coronavirus won't begin in Africa until 2022 or even 2023, she pointed out.
………………..
Don't fall for COVID-19 vaccine conspiracies, warns Muslim scholar
Arab News says a leading Muslim scholar in Canada has warned people not to be taken in by conspiracy theories about the coronavirus vaccine.
Sheikh Mohammed Tahir Al-Qadri said that such views, which are being spread by some on social media in an attempt to discourage people from being vaccinated, go against the tenets of Islam.
"Saving lives is an act of worship," he said during an interview with Sky News. "At the start of the pandemic, Muslims around the world were among those in the forefront. They put their maximum efforts into saving lives, providing people with food and every kind of necessary support. In the same way, they should come forward now."
………………..
Iran imposes sanctions on Trump, senior US officials
Aljazeera says Iran's foreign ministry has sanctioned Donald Trump and nine other current and former senior officials of his administration.
The individuals were blacklisted for "their role and participation in terrorist and anti-human rights acts against the Islamic Republic of Iran and Iranian nationals", according to a statement by a foreign ministry spokesman.
In addition to Trump, Secretary of State Mike Pompeo, former defence secretary Mark Esper, acting defence secretary Christopher Miller, treasury secretary Steven Mnuchin, and CIA director Gina Haspel were sanctioned.
………………..
Risk of mass starvation in Ethiopia's Tigray, aid workers warn
TRT World says a looming mass hunger crisis is added to an already-grim humanitarian situation as civilians bear the brunt of the costs of conflict
More than 4.5 million people, including 2.2 million IDPs need emergency food aid in Ethiopia's Tigray region, according to the Tigray Emergency Coordination Center (ECC) meeting that convened in early January, a looming mass hunger crisis in a region where food security was already under threat, and where memories of famine that killed 1 million in past decades, linger. 
………………..
Trump Sends New Administration 'Best Wishes'
VOA says a farewell video released on his final full day in office, Donald Trump offered prayers and best wishes to his successor, Joe Biden, but without ever mentioning him by name.
"This week, we inaugurate a new administration and pray for its success in keeping America safe and prosperous," Trump said in the video posted online. "We also extend our best wishes. And we also want them to have luck — a very important word."
………………..
Tunisia seeks to stem wave of night-time street riots
TRT World says Tunisia has seen angry daytime protests against the government, following four nights of confrontations between police and disaffected youths that has led to hundreds of arrests.
Defying movement restrictions on Tuesday, aimed at reining in spiralling coronavirus infections, students and activists flocked to a key boulevard in Tunis, shouting slogans against poverty, corruption and police repression.
"There's despair everywhere. The virus comes on top of poverty and unemployment. Ten years (since the revolution), our demands still haven't been met," said Donia Mejri, a 21-year-old student.
UK WEATHER FORECAST
SUNRISE 07:57
Sunset 16:31
TODAY
Much of the UK will see persistent rain, particularly widespread and heavy in western areas, turning to sleet and snow in Scotland. Northern Ireland will be drier with rain confined to the east coast.
Global Covid-19 figures
Coronavirus Cases:

96,643,097



Deaths:

2,065,989



UK
Europe
United States
Middle East
Asia
World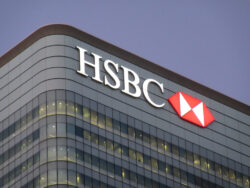 More than half of UK chiefs lose bonuses after pandemic shock – FT News
Will Netflix's pandemic success continue in 2021? – BBC Business
HSBC to shut 82 bank branches as customers shift online – Sky Business
 Trump's parting gifts to Biden: Roaring stocks, a weaker dollar, tons of debt – Reuters
Leicester top after dominant win over lacklustre Chelsea – Read on
Chris Silverwood says it is 'nice' to see Australia under pressure after India defeat – Read on
Tiger Woods puts season on hold after having back surgery for fifth time – Read on
Vitality Netball Legends Series: England ready to compete after Covid stopped play – Read on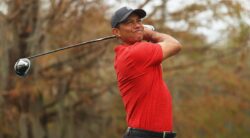 what happened at the capitol? 
On January 6, 2021, a mob of rioters supporting United States President Donald Trump's attempt to overturn his defeat in the 2020 presidential election stormed the U.S. Capitol, breaching security and occupying parts of the building for several hours.
After attending a rally organized by Trump, thousands of his supporters marched down Pennsylvania Avenue before many stormed the United States Capitol in an effort to disrupt the electoral college vote count during a joint session of Congress and prevent the formalization of President-elect Joe Biden's election victory.
After breaching police perimeters, they occupied, vandalized, and ransacked parts of the building for several hours. The insurrection led to the evacuation and lockdown of the Capitol building and five deaths. – Read on
what does brexit mean?
Brexit was the withdrawal of the United Kingdom (UK) from the European Union (EU) and the European Atomic Energy Community (EAEC or Euratom) at the end of 31 January 2020 CET.
To date, the UK is the first and only country formally to leave the EU, after 47 years of membership within the bloc, after having first joined its predecessor, the European Communities (EC), on 1 January 1973.
It continued to participate in the European Union Customs Union and European Single Market during a transition period that ended on 31 December 2020 at 23:00 GMT. – Read on
Finding something interesting ?
Made with Love by 💓 the WTX News Team!​