Ukraine's president has warned that the world should prepare for a nuclear war, and the possibility that Russia will commit a nuclear strike is growing higher by the day.
The daily loss of Russian soldiers in Ukraine and the impact of the crippling sanctions on the Russian economy are all adding to the frustrations in Russia. Frustrating President Putin into making extreme and radical decisions.
Prepare for a nuclear war
"We should think not be afraid, not be afraid but be ready," he continued. "But that is not a question for Ukraine – not only for Ukraine – but for all the world, I think."
During his nightly address to the world; Ukrainian President Zelenksyy has warned the western allies that the world should prepare for a nuclear war following the 'failure of Russian operations in Ukraine.'
His comments come after Russian news reported that arming Ukraine is going to extend this war for longer.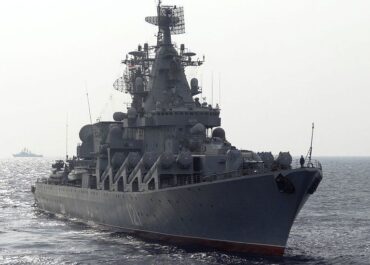 According to the BBC, since the war began the US has supplied more than $3bn in military assistance to Ukraine.
Russia has formally warned the US
Russia has formally warned the US – and other allied nations – against supplying weapons to Ukraine.
The warning came in a formal diplomatic note from Moscow, a copy of which has been reviewed by media outlets in the US.
Zelenksyy added "The success of our military on the battlefield is really significant," he says. "Historically significant. But not enough to clean our land from the occupiers yet. We'll beat them more," he says.
Russia has warned Ukraine's allies to stop arming the country, saying that failing to do so could have "unpredictable consequences" – With  Zelenksyy warning, the world should prepare for a nuclear war.
The unconditional support of the Ukrainian authorities by Washington and Brussels has become the culmination of the West's Russophobic course, Russian Foreign Minister Sergey Lavrov
Russia to take radical steps if Sweden and Finland join NATO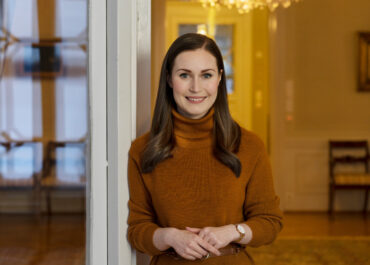 Moscow will take required security and defence measures if Sweden and Finland join NATO, Russian Deputy Foreign Minister Alexander Grushko told TASS on Thursday.
"It is clear that our border with Finland is 1,300 km long. This will mean a radical change in the military and political situation and it is understandable that we will be forced to take security and defence measures" the senior Russian diplomat said.
Russia is willing to negotiate with the EU
Russia is seeking to maintain relations with the EU, which is one of its largest commercial and economic partners, but might drastically revise these relations, Konstantin Kosachev, Deputy Speaker of the Federation Council, said on Friday.
"I think that as long as it depends on our country, the issue of a breakup with the European Union will not be translated into practice. We are certainly interested in preserving these relations."
"We have a special military operation going on right now, but simultaneously a negotiating track is underway. Everyone knows it, including EU foreign policy chief Joseph Borrell. It is sabotage of the negotiation process by the EU," Konstantin Kosachev stressed.
Ukrainians are without water
The United Nations is appealing for access to Ukrainians trapped in war zones after it said people in besieged areas were starving to death warning that at least a million Ukrainians are without water.
A Uk charity that is on the ground at the Ukrainian and Polish border described the horrifying impact of the war in this short video. 'The Ukrainians are breaking down when they hear we have travelled from the Uk to help them'
The UN is urging allied forces to create a path from Europe to reach the people of Ukraine, who are starving.
More than seven million people are displaced inside Ukraine with the normal supply chains to deliver food to the population "broken down in many areas", WFP said.
Almost 1.5 million people have no access to running water and more than 4.5 million could lose it due to damage to water pipes or electricity lines.
…………………….
Day 51 of the war
Despite Moscow's blanket denials, horrific discoveries of civilian murders, torture and other barbaric acts continue coming to light#EUNews #EuropeNews #UkraineRussiaWar #eunews #europelatestnews #eu #NATO #ukraine #russia pic.twitter.com/cLrPZJ998f

— EU NEWS 🇪🇺 (@wtx_EU_news) April 15, 2022