Macron's government survives no-confidence vote
The French government narrowly survived a no-confidence vote that was triggered after it forced through a bill to increase the pension age to 64.
The vote, initiated by centrist MPs, fell short with 278 votes in favour, below the 287 required.
Had it been successful, President Emmanuel Macron would have had to call new elections or appoint a new government.
France pension reform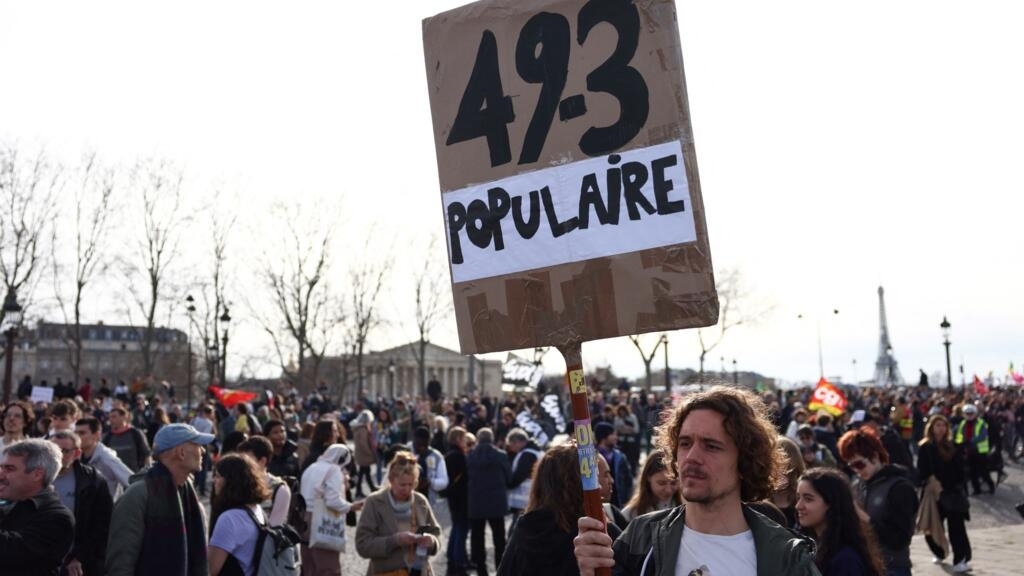 The controversial bill will now become law, after Prime Minister Élisabeth Borne used Article 49:3 to push it through without a vote last week.
The move sparked fresh anti-government protests in Paris, where 101 people were arrested after stand-offs with police.
The first motion, backed by several left-wing parties, was the only one likely to pass but also failed. Despite this, protesters continued to call for the reform to be pulled back.
---