US police forces on alert ahead of possible Trump arrest
Law enforcement authorities in major US cities, including New York, Washington DC, and Los Angeles, are preparing for potential unrest in case former President Donald Trump is arrested this week as part of a hush-money inquiry.
A Manhattan prosecutor may charge Trump with allegedly paying a porn star to keep quiet about their alleged affair, which would be the first criminal case against a former US president.
Steel barricades have been erected outside the Manhattan Criminal Court, where Trump could be charged, fingerprinted, and photographed if charges are filed this week.
The New York Police Department has ordered all of its members to wear their full uniform on Tuesday and be placed on standby to mobilise.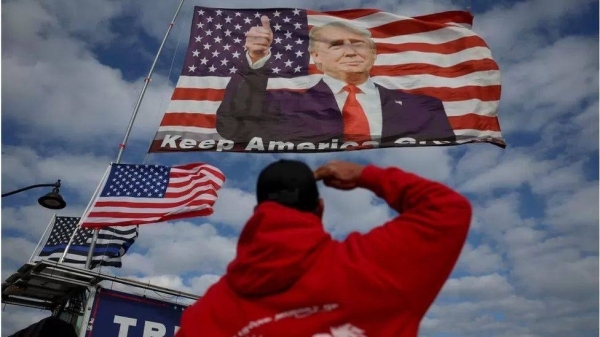 The NYPD and FBI's Joint Terrorism Task Force have been in touch with the US Secret Service about how a potential arrest might take place.
In Los Angeles, the LAPD and federal officials are preparing for a pro-Trump protest on Tuesday outside a federal building.
US intelligence officials have detected an uptick in online threats against legal and government officials since Trump wrote online on Saturday that he expected to be arrested on Tuesday.
Most of the threats were against Manhattan District Attorney Alvin Bragg, the man widely expected to file charges against Trump.
---