LIVE – Liaison Committee – Ukraine, integrity and cost of living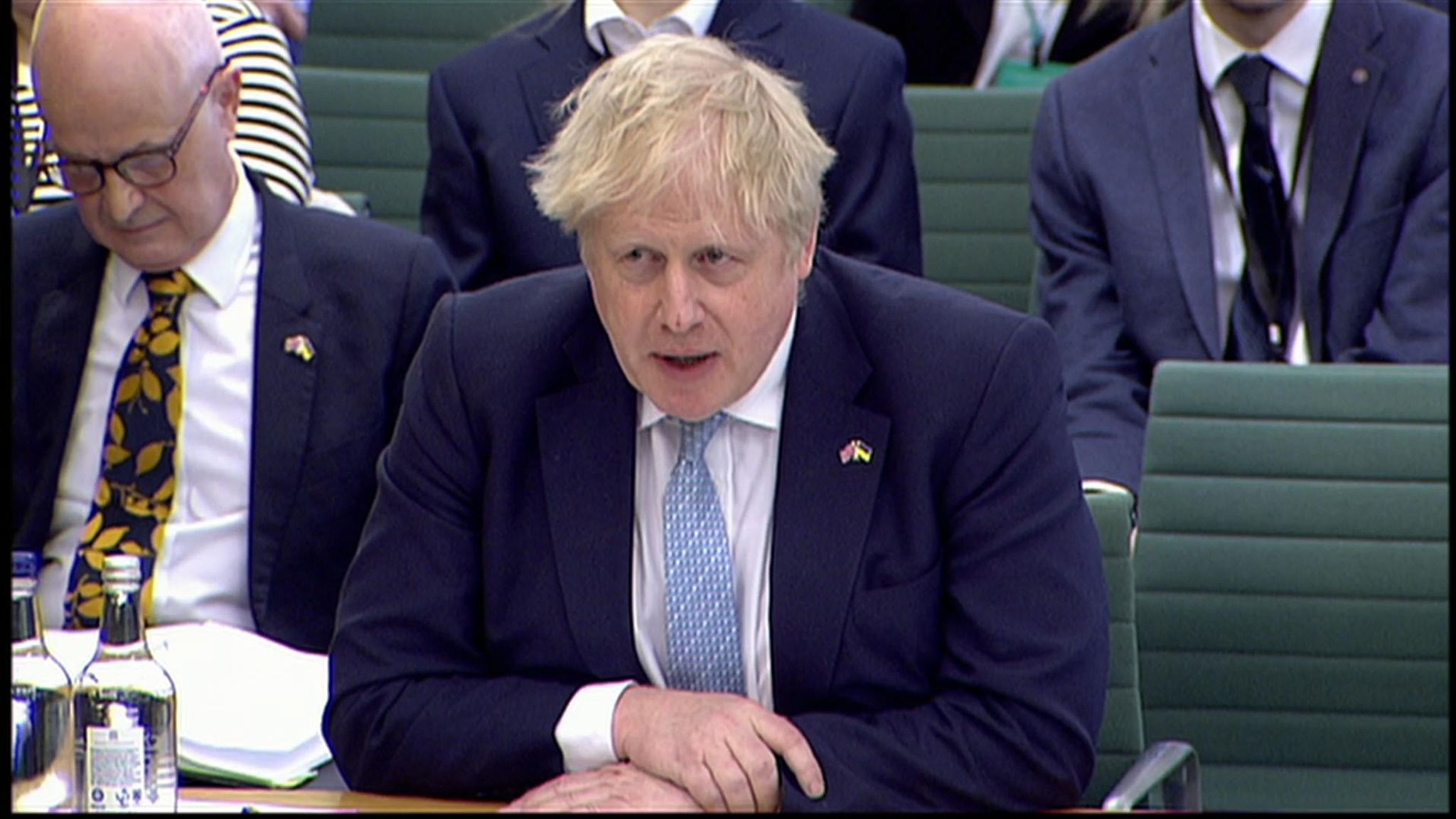 ---
Committee meeting ends 
That's it for the grilling from the Liaison Committee. 
The PM is expected to now return to N0 10 – where he'll face a delegation of cabinet ministers who have reportedly gathered to tell the prime minister he needs to quit. 
The delegation want him to resign instead of attempting a snap election or before a second confidence vote. 
Who's in the group telling PM to go? 
These are those confirmed to be part of the delegation or seen arriving at No 10 this evening 
The new chancellor Nadhim Zahawi

Business Secretary Kwasi Kwarteng

Cabinet minister Anne-Marie Trevelyan 

Transport Secretary Grant Shapps is also part of the delegation

Northern Ireland Secretary Brandon Lewis

Welsh Secretary Simon Hart

Priti Patel
---
PM asked about delegation of ministers
Darren Jones tells the PM about the delegation of ministers preparing to meet him after this to tell him to quit. PM says he won't give a running commentary on things he isn't aware of. 
William Wragg asks about the process of Chris Pincher being appointed as deputy whip.
PM says  "with a bit of hindsight I can see that appointment… was a mistake".
---
The #LiaisonCommittee is by far the most gripping piece of television I've seen for years. And that includes the episode of Boon I was in.

— James Purefoy 🇺🇦 (@JamesPurefoy) July 6, 2022
---
Chris Bryant is delivering the fatal blow in the most brilliant way.

Oh, and we're up to 33 #Resignations#liaisoncommittee #ByeBoris

— Stormzy💙 (@Nurseborisbash) July 6, 2022
---
A group of cabinet ministers about to tell PM to quit 
A group of cabinet ministers are about to tell Boris Johnson to quit as PM, including the chief whip, according to the BBC. 
Welsh Secretary Simon Hart is among them. He made it clear to No 10 yesterday that it was "game over" but it shouldn't have to come by ministerial resignations.
NI Secretary Brandon Lewis among delegation to PM, according to BBC. 
---
Did Micheal Gove tell PM to resign? 
Darren Jones asks PM point-blank if Michael Gove told him to resign this afternoon. PM says he won't give a running commentary on political events. 
It's interesting the PM did not deny the claims being made in the media that Gove told him to quit. 
---
MP tweets letter of no confidence in Johnson – while at committee
Huw Merriman tweets out his letter of no confidence in the PM, whilst grilling Boris at the committee. It's unclear if he tweeted it himself or someone did it on his behalf.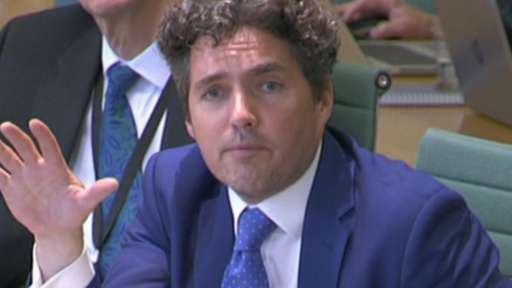 ---
Will you be the PM tomorrow? 
Angus MacNeil asked Boris if he'll still be the PM tomorrow. He says he's had more resignations than any PM since 1932. 
PM says "of course" but he is at the committee "to talk about what the government is doing." 
---
Boris Johnson and Alexander Lebedev – friends? 
The PM has been asked if he met with Alexander Lebedev without officials on 28 April 2018. The PM says he can't recall the exact dates or what happened on that evening. 
A follow-up question asked if he had ever met Lebedev without officials – the PM said he has met him a handful of times –  and some of them were without officials. He thinks he did mention it to officials that he had met him. 
---
Home Office record 
PM asked about Ukrainian refugees coming to the UK, delays to passport renewals and an asylum application backlog. 
The PM response – refugees need to be screened; demand for passports "very big" and legal teams are finding reasons why people shouldn't be returned to their country of origins. 
---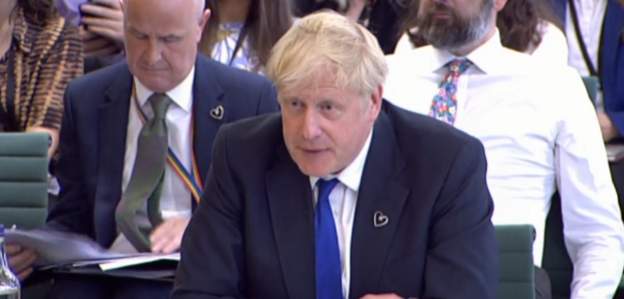 ---
Questions of integrity 
The most exciting part of this session will be the PM addressing matters around his leadership. He will face questions about "integrity and politics and related matters at the end of the session." 
He was asked if he wanted to take on that section first – but the PM said he was happy to follow the Committee chairman's lead. 
We're about 30 mins in – the war in Ukraine is the first topic. 
---
Questions about Ukraine 
PM says efforts of UK diplomacy and armed forces strategists have been "considerable" in recent weeks towards Ukraine.
He says the government is helping Ukrainians with de-mining areas of the country, as well "doing what we can" to help small packets of grain to leave the country on rail routes.
"You're starting to see some growing quantities of grain" leaving through land routes.