BRIEF – ME! – ENTERTAINMENT NEWS BRIEFING
Entertainment Briefing, Mark Ruffalo slams Ellen's support of George W Bush. 
Harry Styles drops his new song 'Lights Up' and it's being praised as a 'bisexual anthem.'
'Joker' doesn't live up to the hype! A review of the highly-anticipated new film.
Rihanna confirms she turned down NFL half-time show in support of ex-NFL star.
Liam Hemsworth has been spotted with a new leading lady.
All in today's ENTERTAINMENT briefing – A weekly roundup of all the news headlines that you need to know, summarised as part of WTX News Briefing.
…………………………………………………….
MARK RUFFALO SLAMS ELLEN DEGENERES'S SUPPORT OF GEORGE W BUSH AND SAYS FORMER PRESIDENT NEEDS TO BE BOUGHT TO JUSTICE OVER IRAQ WAR
WTX News reports movie star Mark Ruffalo has disagreed with Ellen DeGeneres' defence of her friendship with ex-US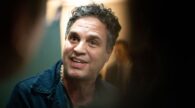 President George W Bush. After being pictured with Bush at an NFL game, Ellen said she was friends with many people who don't share her views. And added we should "be kind to everyone." However, Mark Ruffalo was having none of it. And says the former president must be "bought to justice for the crimes of the Iraq war." And until that happens "we can't even begin to talk about kindness."
Read the full story on WTX News
…………………………………………………….
HARRY STYLES DROPS 'BISEXUAL ANTHEM' 'LIGHTS UP' ON NATIONAL COMING OUT DAY
Capital FM reports Harry Styles dropped music for the first time in a long time. His new single 'Lights Up' and steamy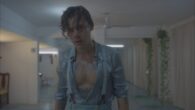 'bisexual' music video was released on National Coming Out Day. Fans have gone into a complete meltdown, labelling the new song a 'bisexual anthem' and wondering what message the singer is sending. The pop-perfect track includes lyrics 'Know who you are/ Do you know who you are?' and the video is being applauded for its sexual ambiguity, dancing seductively with both men and women, and serving some seriously glittery, feminine looks.
Read the full story on Capital FM
…………………………………………………….
'JOKER' DOESN'T LIVE UP TO THE HYPE
WTX News says 'Joker' has been the talk of the town since its Venice Film Festival premiere a few weeks ago. Whilst it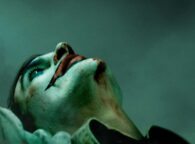 has mostly received praise, the critics are getting louder. Many critics have focused on the movie's potential to inspire acts of real-life violence and its brutal nihilism. But for some – the film isn't even worth arguing about. We were all excited for Joaquin Phoenix's turn as the clown prince of crime. But the Joker's constant laughing was enough to ensure no one else would.  
Read the full story on WTX News
…………………………………………………….
RIHANNA CONFIRMS SHE TURNED DOWN SUPER BOWL IN SUPPORT ON COLIN KAEPERNICK
Sky News says pop star Rihanna confirmed she turned down this seasons Super Bowl half-time show in support of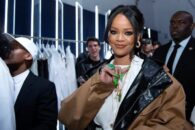 former NFL star Colin Kaepernick. NFL star Kaepernick was the first in a series of NFL players to kneel during the US national anthem before matches, with players saying they wanted to draw attention to racism and police brutality. In an interview with Vogue, she hit out at Donald Trump for failing to describe mass shootings as "terrorism," and spoke about her upcoming ninth album. 
Read the full story on Sky News
…………………………………………………….
WHO IS MADDISON BROWN? LIAM HEMSWORTH'S NEW LEADING LADY
The Metro says months after splitting from Miley Cyrus, Liam Hemsworth was spotted holding hands with a new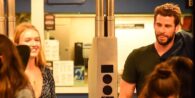 woman, actress Maddison Brown. Miley has been publicly linked to Kaitlynn Carter and recently Cody Simpson. Liam, on the other hand, has kept a low profile and has been spending time back in his native Australia. On returning to the US, Liam was seen out and about with 22-year-old fellow Aussie Maddison in New York with the pictured at an Italian restaurant. The Metro looks at everything they know about Liam's new leading lady. 
Read the full story on The Metro
https://wtxnews.com/2019/10/07/bansky-painting-sells-for-record-9-8million/
…………………………………………………….
FOLLOW US ON SOCIAL MEDIA AND SHARE WTX NEWS WITH YOUR FRIENDS AND FAMILY:
Facebook – Please like our page
Twitter – Twitter updates available in English and Arabic. Please follow us and we would love to hear from you
Instagram – Follow our pages in English and Arabic