BRIEF – ME! – ENTERTAINMENT NEWS BRIEFING
Entertainment Briefing, Catch up with this week's top stories from the world of art, music, film and TV.
In Music, Taylor Swift talks about the modern music industry and releasing albums. Rain Phoenix has opened up about her new album, River. The album is named after her late brother, actor River Phoenix. 
In the arts, BBC journalist Hanna Yusuf has been posthumously nominated for a British Journalism Award.
In film and TV, The Mighty Ducks are coming back in the form of a TV series thanks to Disney+. A UK date for the Disney streaming service has been revealed… and people aren't happy. Martin Scorsese clarifies his 'Marvel movies aren't real cinema' comments.
All in today's ENTERTAINMENT briefing – A weekly roundup of all the news headlines that you need to know, summarised as part of WTX News Briefing.
…………………………………………………….
Martin Scorsese explains his 'Marvel movies are not cinema' comments
WTX News reports legendary director Martin Scorsese has attempted to clear up comments he made suggesting Marvel movies are not real cinema. Marvel actors, directors and fans were upset Scorsese did not view their art as "real" cinema.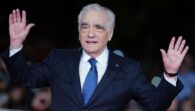 In a co-ed piece for the NY Times, Scorsese says he doesn't take an issue with the superhero storylines. But the Marvel films and other franchises are more concerned with mass marketability than they are artistry. 
The director stands behind his original comments. Scorsese says the film industry is now split into two groups, audiovisual entertainment and cinema. He recognises Marvel films have elements that define cinema as he knows it. But there is no revelation, mystery or genuine emotional danger. He says nothing is at risk and the films are "audience-tested, vetted, modified, revetted and remodified until they are ready for consumption."
Read the full story on WTX News
…………………………………………………….
What does Taylor Swift think of the way Drake and Beyonce release their music?
Official Charts reports Taylor Swift has weighed in on whether to release stand-alone singles or albums. And opens up about the evolving music landscape.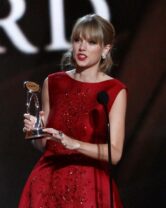 In an interview with Music Week, Swift was asked about artists not releasing albums the way she does. Some artists now choose to drop surprise albums with little promotion and others have adopted just releasing singles.
Taylor is supportive of all the different promotional / music release plans going on at the moment. She adds as long as those dropping stand-alone singles are doing it because that's the way they want to release music then she's supportive. 
Read the full story on Official Charts
…………………………………………………….
BBC's Hanna Yusuf put up for posthumous British Journalism Award
BBC News says Hanna Yusuf has been shortlisted for a British Journalism Award, a month after she died aged 27. Hanna, who spoke six languages, wrote for the BBC News website and had also worked as a TV news producer.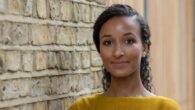 Fran Unsworth, the BBC's director of news, said she was a "talented young journalist who was widely admired." Tributes poured in from her BBC colleagues and former colleagues at The Times and The Guardian. 
Read the full story on BBC News
…………………………………………………….
The Mighty Ducks get a reboot thanks to Disney
WTX News reports the hit 90s films The Mighty Ducks are set to be rebooted after Disney released plans to turn the story into a TV series. The logline released describes a very different story to the original Ducks movies.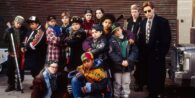 Not everyone is a fan of the plans to reboot the films. Disney+ caused a Twitter storm after the announced they were to "reimagine" Christmas classic Home Alone. And many questioned why Disney was choosing to reboot instead of focusing on creating new work. 
The new Mighty Ducks TV series will start shooting in Canada from February 2020 and are expected to wrap in June 2020. No official casting announcements have been made, but the original Ducks screenwriter and producer is on board as an executive producer. 
Read the full story on WTX News
…………………………………………………….
Rain Phoenix on her new album River: 'My brother has been my guiding light'
The Guardian reports musician Rain Phoenix, sister of actors Joaquin Phoenix and River Phoenix, has released her new album River. After two decades since her brother, River Phoenix passed away, Rain opens up about touring, grief and why she's talking about him now.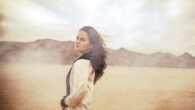 Her album is a darkly romantic meditation on loss that wonders if those who die are gone or live forever through us. "Your light, I keep it alive," she sings on what the Guardian calls the album's best song, Immolate.
On why she called the album River, she said: "As I was writing the music, he kept coming to my mind and it suddenly came to me that I couldn't put out a solo album without him, so that's why I called it River."
Read the full story on The Guardian
…………………………………………………….
Disney+ finally has a UK release date and people are not happy
TechRadar says the UK will not be getting Disney+ anytime soon. Disney's Twitter account finally revealed the UK and Ireland release date – March 31 2020 – over four months after its US, The Neverlands, Australia and New Zealand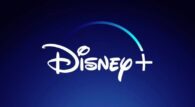 release. And in response to questions, it clarified that the existing DisneyLife service will be "rebranded" as Disney Plus. 
Disney Plus pricing also remains unclear for UK subscribers as it explained it has "a few different price plans" for the service. 
The UK isn't the only country pulling the short straw. Other European nations are facing a four-month wait to. 
Read the full story on TechRadar
https://wtxnews.com/2019/11/02/entertainment-briefing-catch-up-with-this-weeks-arts-and-entertainment-news/
…………………………………………………….
FOLLOW US ON SOCIAL MEDIA AND SHARE WTX NEWS WITH YOUR FRIENDS AND FAMILY:
Facebook – Please like our page
Twitter – Twitter updates available in English and Arabic. Please follow us and we would love to hear from you
Instagram – Follow our pages in English and Arabic