Problem became too big to ignore
Trump is the most successful Social media Influencer 
There is no doubt at the value That Donald Trump brought to each and every social media platform he was on. You cannot deny the millions and millions of followers who liked, shared and retweeted everything he wrote or recorded. 
He was the ultimate influencer and the ideal person that normally a company like Twitter or FB would elevate.
He has his own trending hashtags, arguably more engaging than any other influencer on the planet. 
If you compare his tweets and likes he has without a doubt had more tweets and likes than anyone else in the same period. Compare him to one of Asia's most popular leaders, Imran Khan, on all his platforms – he barely reaches 23% of Donald Trump's engagement. 
He is by far the most successful President or world leader.
He single-handedly put Twitter back on the map, No-one can deny that. Before Trump ran for his presidential campaign Twitter was in serious trouble. losing popularity and investment, it was being left behind by Instagram and Facebook.
Since he took office and used it as his primary tool to engage with his followers, millions of more users became active.
Facebook and Twitter made special world leader rules for Trump. What happens now?
VOX says social media abuse from political figures isn't just a Trump problem, and banning him won't solve it. 
His ban came years after social media platforms allowed him to push the limits, creating and adjusting their rules about what world leaders could say and do to avoid having to take action – and to avoid becoming arbiters of acceptable speech.
These platforms allowed Trump, and other world leaders, break some of their rules due to the 'public interest and newsworthiness' of their posts. But let's not forget, they did see him as profit magnet. 
But how will these big social media giants apply or change their policies for world leaders in the future, and who will they deplatform next. 
When Trump was elected, and up until the Capitol riots, Trump was allowed to say pretty much anything. It allowed him to threaten nuclear war and call for a ban on all Muslims entering the US. He also was allowed to say 'when the looting starts, the shooting starts,' during the BLM protests. 
But the Capitol riot was the final straw. And social media couldn't ignore Trump any longer. Citing future risks – Trump was booted off most social media platforms. Whilst many praised the move, some were concerned that it could pave the way for deplatforming other world leaders or political speech – a decision made by a few private companies with an incredible amount of control and influence. 
Several world leaders have meanwhile criticized social media companies' banning of Trump over the idea of private companies punishing speech.
If Trump can get banned, it looks like any world leader can. But it's not clear how the platforms will change policies or how aggressively they will enforce them. 
Facebook and Twitter are in an impossible situation, but it's one they created for themselves. And they also get to decide what comes next.

Life different at the extreme corners of the Web
Exiled from social media mainstream, Trump and his followers will find life different at the extreme corners of the Web
Washington Post says there will always be ways for Trump, and everyone else, to keep making their views known on the Internet as an ever-growing list of alternatives are offering opportunities for online conversation that is moderated lightly or not at all.
But those purged from Twitter, Facebook and YouTube will find their alternatives comparatively obscure, and while their freedom to speak will be intact, their reach will be diminished and their audiences fractured.
Even the most extreme voices — QAnon enthusiasts, Proud Boys, "boogaloo bois," white supremacists, anti-Semites — have found ways to keep talking to each other online after mainstream platforms expelled them. What got dramatically curbed was their ability to talk to everyone else.
"I'm hearing some conversations that seem to suggest that de-platforming is a cure-all for radicalization, and that is not at all what the evidence suggests," said Amarnath Amarasingam.
Already there has been a 73 percent drop in misinformation related to false claims about election fraud, analytics firm Zignal Labs.
It's clearer than ever who has ultimate power in this world — owners of social media sites and Internet services companies. But how they will use it now is largely unknown, despite a thicket of official platform policies that grows denser by the year.
Breaks open political divide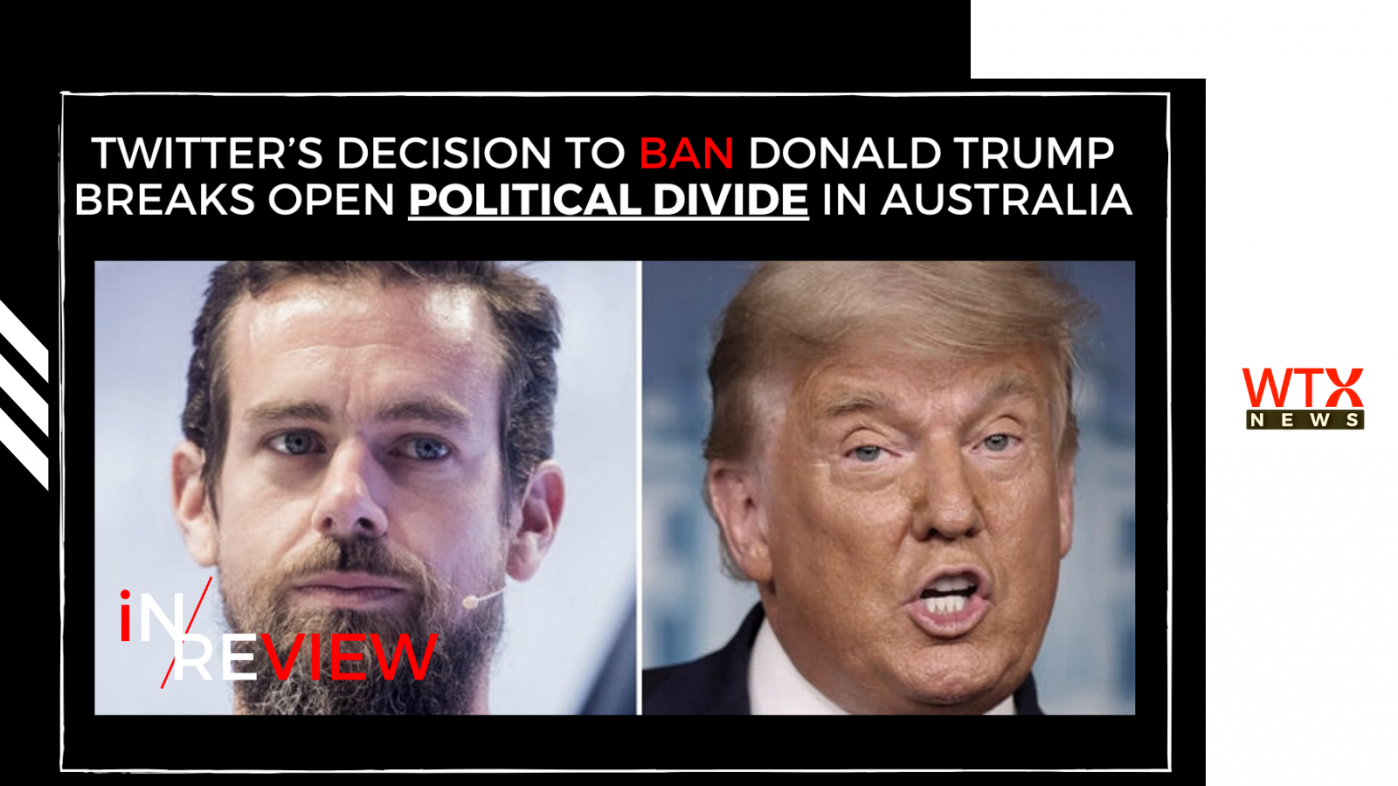 Twitter's decision to ban Donald Trump breaks open political divide in Australia
ABC News Acting PM Michael McCormack has criticised Twitter for censoring Donald Trump, saying it shows double standards.
One Liberal MP agreed with the decision to ban Mr Trump but said he was "uncomfortable" that social media companies weren't transparent about their decisions
Twitter cited the "risk of further incitement of violence" and Mr Trump's past breaches of the company's rules as the reason for their decision.
But Mr McCormack disagreed with the decision, particularly in light of the decision by Twitter to leave online a doctored image drawing attention to the alleged murders of civilians by Australian troops in Afghanistan.
It follows comments from Liberal backbencher Dave Sharma, who described the decision to ban Mr Trump as the "right decision on the facts", but said he was uncomfortable with "the precedent of big tech making decisions about whose speech, and which remarks, are censored and suppressed."
"Such decisions should be taken by a publicly accountable body, on a basis of transparent reasoning and principles," he said.
Donald Trump being banned from social media is a dangerous distraction
The Guardian says Facebook, Google and Twitter peddle extremism for profit. They must be broken up – if not, worse is coming.
Whatever you think about Trump's ban, the ability of democratically unaccountable monopolies with extraordinary control over communications infrastructure, like Facebook and Google to silence political speech is exceptionally dangerous. It also sidesteps the underlying problem – that it's their dominance and business model that promotes conspiratorial, fake and violent and violent content to millions. 
Trump is not the first demagogue  American has seen and he won't be the last. But his power is amplified by a corrupted information ecosystem created by Google, Facebook and media barons like Rupert Murdoch. Those who took part in the Capitol riot truly believed the election was stolen from them. That ecosystem of disinformation, extremism, rage and bigotry won't go away by banning Trump or his supporters. That's because the driving force behind it is profit: Facebook and Google make billions by fostering it.
Facebook and Google, dominate online communications, profiting by selling advertising against cheaply produced, addictive clickbait and conspiratorial content. 
They make profit from conspiracy theories like QAnon, which these platforms amplify. Survey results show Google provided ad services to 86% of sites carrying coronavirus conspiracies.
The problem, in other words, won't go away with banning Trump, because the problem is that the steady supply of toxic, addictive content that keeps eyeballs on ads is at the heart of these monopolies' business models. Trump is far from the only supplier of that content now, and there's no doubt others will rise up to replace him, with a boost from Facebook and Google.
QAnon in crisis as day of reckoning fails to materialise – FT News
Twitter locks out Chinese embassy to the US after 'dehumanizing' Uyghur tweet as if to prove it isn't JUST anti-Trump – RT News
@POTUS resets as Twitter juggles presidential accounts – NBC News
Greta Thunberg ends Twitter feud with 'very happy old man' Donald Trump as he leaves White House: 'So nice to see!' – US Today
Should we celebrate Trump's Twitter ban? Five free speech experts weigh in – The Guardian
'Reluctant' Twitter CEO Jack Dorsey permanently banned Trump when colleagues said 'letting the President have an account is like IBM working with the Nazis' – Daily Mail
Twitter boss: Trump ban is 'right' but 'dangerous' – BBC News
Banned from Twitter and Facebook, which sites are the pro-Trump movement using now? – Sky News
A 'bad sign': World leaders and officials blast Twitter Trump ban – Aljazeera
Twitter's Trump ban is even more important than you thought – Washington Post
Former Twitter exec on Trump ban, the failure of social media, and an idea to find common ground – GeekWire
European Leaders' Dislike Of Twitter's Trump Ban Reflects Their Own Failures – HuffPost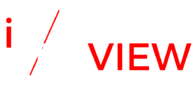 Leave a comment