Ukraine war: UN chief condemns Russian invasion ahead of anniversary
Ahead of the one-year anniversary of Russia's invasion of Ukraine, UN Secretary-General António Guterres has denounced the incursion as a violation of international law and the United Nations Charter, calling it an "affront" to the global conscience.
During a General Assembly meeting, Ukraine and its allies put forward a resolution calling for Russia's immediate and unconditional withdrawal from Ukraine, which Guterres supported. The Kremlin, however, accused the West of seeking to defeat Russia at any cost, with its ambassador to the UN, Vasily Nebenzya, claiming that the US and its allies were willing to spark a global war.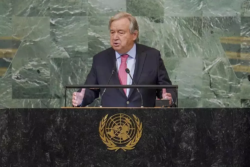 The invasion, which saw up to 200,000 Russian soldiers enter Ukraine, has resulted in a devastating war that has left at least 7,199 civilians dead and thousands more injured, according to a UN estimate.
The actual number of casualties is likely to be much higher, with over 13 million people displaced inside Ukraine or becoming refugees.
Both Russia and Ukraine have suffered significant military casualties, with at least 100,000 soldiers killed or injured on each side, according to the US military.
'Threats to use nuclear weapons'
The conflict has also led to "implicit threats to use nuclear weapons," according to Guterres, who warned of the "clear and present danger" posed by the situation.
Guterres also stressed the need for peace and urged the UN to support a comprehensive, just, and lasting peace in Ukraine in line with its charter. Sixty countries have sponsored the resolution, which is not legally binding but carries political weight.
While it is likely to be approved by the UN, it is unlikely to have much impact on Russia's actions in Ukraine. Previous similar resolutions have been voted on by the General Assembly, with 143 member states condemning Moscow's illegal annexation of parts of Ukraine in October, but Russia, Belarus, Syria, and North Korea opposed the motion, while India and China were among the 35 states that abstained.
Putin blames the West for Ukraine war
During his speech, Russian President Vladimir Putin blamed the West for the war and announced the suspension of a key nuclear arms treaty after US President Joe Biden praised Western democracy for standing up to Russian aggression during a surprise visit to Kyiv.
Biden criticised the decision to suspend the treaty, which was designed to prevent nuclear war, as a "big mistake."
Putin also met with China's top foreign policy official, Wang Yi, in Moscow, saying that cooperation with Beijing was "very important to stabilize the international situation."
The meeting marked an end to China's claim of neutrality regarding the war in Ukraine.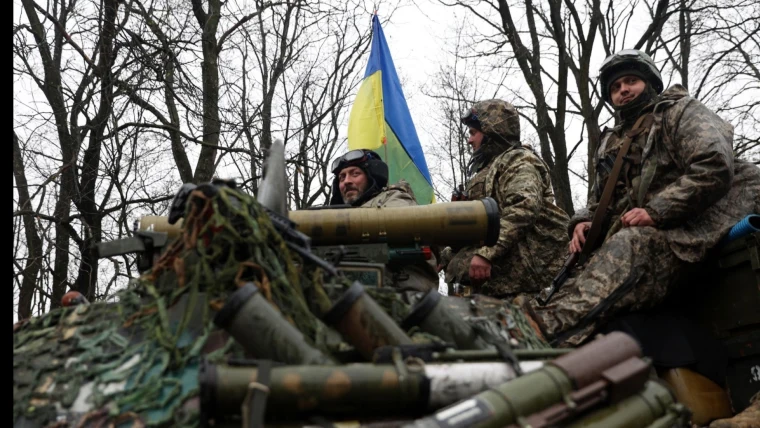 ---
Why did Russia invade Ukraine?
Russia invaded Ukraine on February 24, 2022.
The reasons for Russia's invasion of Ukraine in 2022 are complex and multifaceted. Russia claimed that the invasion was necessary to protect the interests of ethnic Russians and Russian speakers in Ukraine and to prevent the rise of Ukrainian nationalism and fascism. However, many experts believe that the real motives behind the invasion were geopolitical, economic, and strategic in nature.
Some analysts suggest that Russia wanted to reassert its dominance over Ukraine, which it considers to be part of its sphere of influence. Others argue that Russia sought to seize control of key infrastructure and resources in Ukraine, including ports, pipelines, and industrial facilities. Additionally, Russia may have been motivated by a desire to test its military capabilities and demonstrate its willingness to use force to achieve its goals.
The precise motivations behind Russia's invasion of Ukraine remain a subject of debate and are likely to be the subject of continued analysis and discussion for years to come.