The fall of Manchester United FC – where did it go wrong?
Man Utd for many years was a top-flight football club, both at home and internationally. They were part of the 'best-of-the-best' clubs with a glorious and glittering history and success rate. But over the past few years, the clubs and its fans have endured perhaps the most spectacular fall from grace in modern football history.
Manchester United have 66 major trophies under their belt and remain the most successful club in English football history. They've had the best managers in the world at the helm over the years – Sir Matt Busby, Sir Alex Ferguson amongst the most recognisable of the names.
Whilst Manchester United have declined, Manchester City and Liverpool have had a major turnoaround and have been on the rise since 2013
Manchester United's decline
Sir Alex Ferguson's retirement 
Sir Alex Ferguson is widely regarded as the greatest football manager of all time and his retirement from football – ending a 26-year spell as Man Utd's manager – in 2013 became a major turning point in the club.  
Since Sir Alex and CEO David Gill's departure, the club has failed to win any major trophy for a consistent period. The club now is deep into a five-year dry spell without any trophies following their shock FA Cup exit.
It's no surprise that fans, critics, journalists, pundits and ex-players have also shared their opinions on what's going on at the club. If you ask the fans, they point towards the club's owners – the Glazers family. Being majority stakeholders of the club, they have been under constant pressure due to this tough interlude endured by United. 
Since Sir Alex left, the club has progressively lost its identity as a dominant top-flight club, with fears it could take years, if not decades, for them to be back on top.
Man Utd post-2013 
The last nine years have seen the club slip away from being a dominant force in English football and it's reflected in their failure to win the Premier League. The top division league title has alluded the club after many years of Man Utd winning the Premier League – a record 20 times. Fans had become accustomed to watching the Red Devils lift the trophy at Old Trafford almost every year. 
Since 1991, the club had never finished below 3rd place and they won the league title 13 times during that period. But that very first season after Sir Alex left the club dipped to a 7th place finish in the league. 
They have also regularly failed to qualify for the UEFA Champion's League.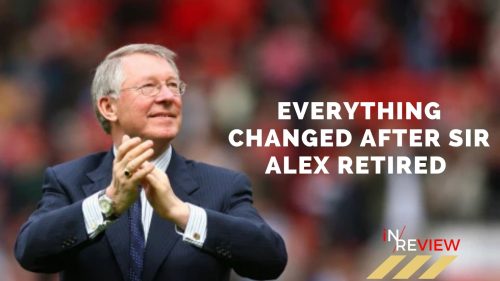 Over that period, the closest the club has come to winning the Premier League title was in the 2020/2021 season, but there was still a 12 point gap between first and second places. 
Under Sir Alex, they won 38 trophies, but they have only won 4 notable trophies since the 2012/2013 season. The last major honour came in 2017 under Jose Mourinho. 
But whilst Manchester United have declined, Manchester City and Liverpool have had a major turnaround and have been on the rise since 2013. 
In the past nine years, Manchester City have won a record 11 major trophies (United have won 4) and Liverpool have collected more league points and won both the Premier League and Champions League in that same period.
Are Manchester United even in the 'top six' English clubs
The Premier League's traditional top six clubs – also known as 'The Big Six' are Manchester United, Manchester City, Chelsea, Liverpool, Arsenal and Tottenham. The club is now fighting for a place against some of the previously weaker clubs.
Outside of the top six, the 14 clubs considered 'Mid-table' and 'Bottom half' have seen a great improvement. These clubs have begun to emerge as more competent and as a greater threat to the big six clubs. It wouldn't be shocking now for West Ham to beat Manchester United. Those who sit in the top six in the Premier League can no longer guarantee they'll finish at the top of the league. 
The way in which clubs can challenge the top-flight Premier League clubs poses a great threat to Man Utd's position: the most recent example being Leicester City becoming FA Cup winners in the 2021 season, after beating United in the quarter-final of the competition itself.
The general attitude from fans is that the Glazers have used the club for personal financial gain and their lack of success over nearly a decade adds credence to that.
Erik ten Hag is the start of a new chapter
Who's to blame for Man Utd's poor performance?
The Glazer family
Most Manchester United fans are not fans of the club's owners – the American Glazers family. The family completed a takeover of the club after acquiring the majority stakes in the club through an intermediary investment company in 2005, through the means of a £550 million leveraged buyout. 
According to 90min.com, the "process of this takeover is the reason behind Manchester United's current debt of around £526 million." 
"To begin with, the takeover by Malcolm Glazer was financed through, as referred to as the 'leveraged buyout plan' previously.
In short, they did not spend their own money to acquire the club, a fact which riled up the fans' disapproval and anger towards the new owners as soon as the takeover was completed. As the deal involved acquiring funds against (future) assets, which happened to be the club's own assets, drawing mandatory interest payments amounting to an estimated £60 million every financial year.
Since the takeover, it has been universally reported that the club as a whole has incurred miscellaneous costs like interest payments and other kinds of fees, over £1 billion.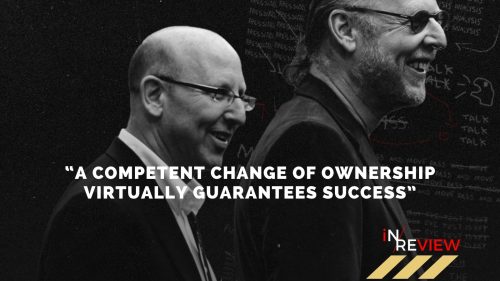 In terms of gaugeable interest and dividend payments, Man Utd have the most expenditure, out of all Premier League clubs. The club listed some of its shares (around 10%) on the New York Stock Exchange (NYSE) in 2012, with an objective of raising around 100 $million.
The two-fold division of these shares had a dichotomy motivated by power retention, with the Class-A shares being sold to the public (who would not be eligible for regular dividend payment) and the other Class-B remainders being held by the Glazers (sole recipients of the dividends and reserving voting rights).
Thus, the listing was a facade which led to Manchester United becoming the only club who pays their owners dividends, and the Glazer family holding supreme control over the club's functioning. United's current ownership structure comprises of the late Malcolm Glazer's children, with Joel and Avram Glazer acting as Co-Chairmen; Richard Arnold being the Executive Vice-Chairman after Ed Woodward's departure at the start of February, and the rest of the Glazer siblings being the Non-Executive Directors.
As mentioned above, this dividend payment and interest expenditure has pushed the club into severe debt, with the fans or Class-A shareholder's being practically helpless. The fans have retaliated by launching an anti-Glazer movement, demanding the sale of the club or alternatively, the application of the German model: the 50+1 ownership rule.
This rule necessitates vesting of the majority voting rights and final decision-making powers with the fan-members of the clubs, with the commercial interest holders only having rights of suggestive nature.
The British government, as of February 2022, has only been exploring ways of introducing this model into the English football pyramid, which could be good news for fans in general. As far as Manchester United is concerned, most fans still prefer the club getting new owners instead of incorporating the 50+1 rule with current ownership, although the latter seems like a more practical and realistic proposal." 
Will new owners change Man Utd's fate?
Manchester United recently announced the appointment of Erik ten Hag – who will take over from interim manager Ralf Rangnick following the conclusion of the season. With ten Hag's appointment, fans and pundits are optimistic Man Utd can turn this awful spell around. 
Perhaps a new manager – who's on a three-year contract – will be key to success. It's been seen before, when  Jürgen Klopp joined Liverpool he completely revamped the club and started winning trophies. He was appointed in 2015, he led the Reds to their first European final in that same year and the Champion's League final in his second. His first Liverpool trophy came in 2018 when they clinched their 6th European Cup title. 
A new manager can lead to a revolutionising of the club, but it could be a lengthy wait. Big wins and trophies aren't a guarantee and it's likely to take years. 
"A smarter solution is a complete change of ownership and management," says 90mins.com. The article says a "competent change of ownership virtually guarantees success". 
Old Trafford is falling apart - the roof leaks, there's no big screen - the ground is outdated. The 'Theatre of Dreams' can't compete with the what City and Liverpool have.
The other reasons behind Man Utd's fall from grace
In an article from the Daily Mirror, the paper says there are six major reasons why the club has fallen from grace. 
As mentioned the Glazers are not popular amongst fans. They've taken more than a billion pounds out of the club in dividends and are known for treating fans with contempt. 
The general attitude from fans is that the Glazers have used the club for personal financial gain and their lack of success over nearly a decade adds credence to that. 
But beyond ownership, who else is to blame?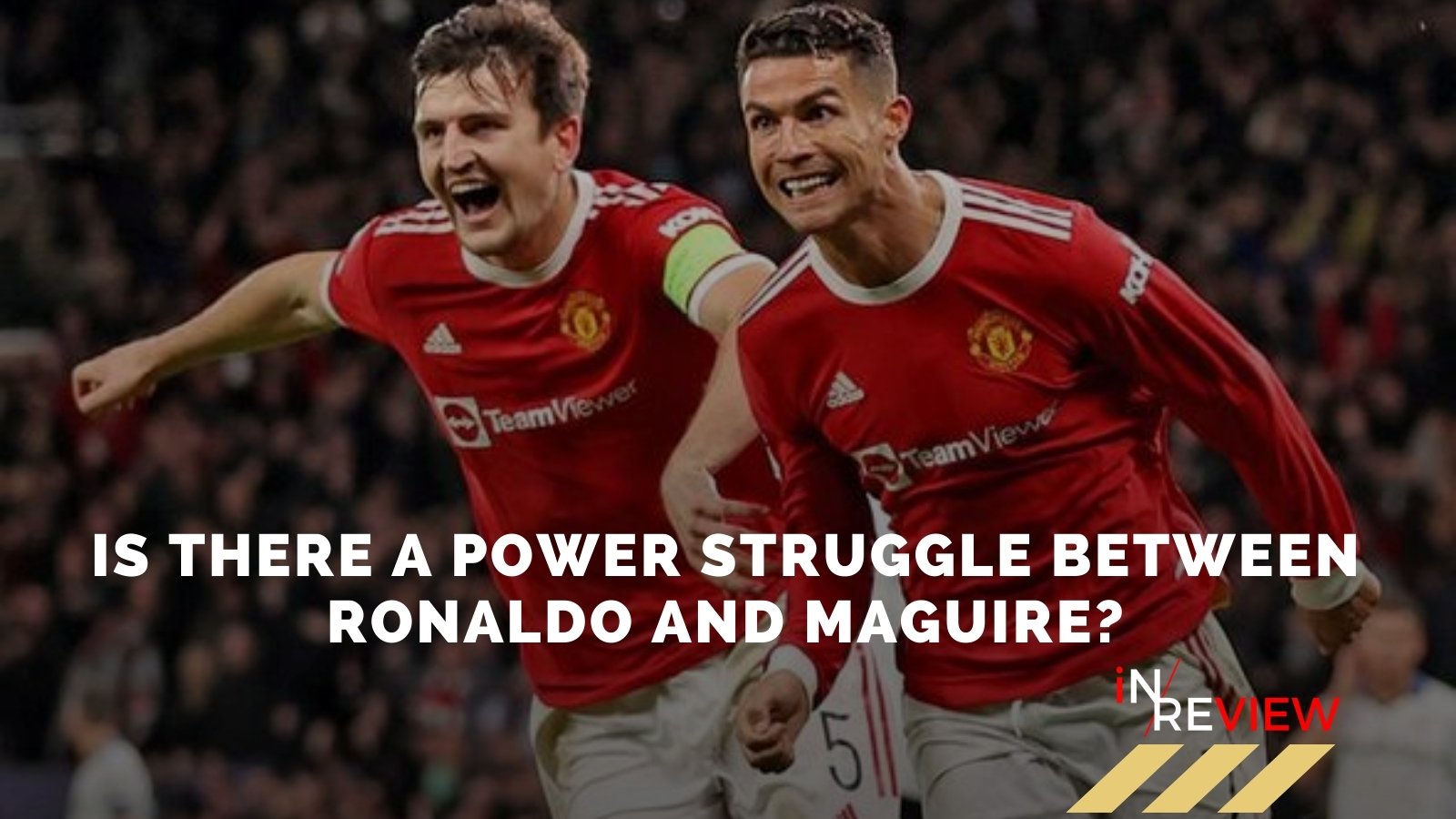 Signings
When Man Utd was at the top, they didn't struggle to sign players – they got whoever they wanted. The club's status and finances virtually guaranteed the best players in the world would be at United. But following the Fergie era "their transfer policy has been a shambles, with more than £1bn spent on players since 2013." 
City and Liverpool are now known for their "superb" buying and selling of players with little fuss, whilst Man Utd are "embroiled in drawn-out transfer sagas or end up paying over the odds for players simply not worth their fee."
There are plenty of players who highlight this – the most glaringly obvious is the club's captain Harry Maguire, whose ability and dedication to the game have been questioned in recent months. 
Manchester United are also failing when it comes to retaining players – Paul Pogba, Jesse Lingard, Juan Mata and Cavani are all out of contract this summer and leaving as free agenda. Man Utd have a few long-term contracts for players who simply don't get enough game time such as Phil Jones. 
Coaching
Since Fergie, Manchester United have failed to secure another long-term manager and that could play a role in failing to see player improvements. 
Players like Harry Maguire, Marcus Rashford, and Wan-Bissake have all regressed during their time at the club. Ole Gunnar Solskjar was heavily criticised for his backroom coaching staff, Rangnick faces the same complaints and many are hoping Erik ten Hag will get it right. 
It's clear Rangnick's tactics are not working on the field. He bought in Chris Armas and Ewan Sharp – the former American with no Premier League experience who had been sacked from two MLS clubs.  
His high pressing style since stepping in as interim manager has not been seen on the pitch, with coaches failing to get their ideas across to players. Perhaps players aren't listening because Rangnick is an interim manager. 
Players
It appears there is a division between players in the dressing-room, though it's been strongly denied by the players. 
The Daily Mirror claims there is "a power struggle between Ronaldo and skipper Harry Maguire". The newspaper goes on to say the other Manchester United players have lost faith in the skipper to lead the club because of his won poor performance. The body language on the pitch shows the players appear to have little fight or commitment – they are playing like individuals and not a team. 
When Ronaldo returned to the club and in turn the Premier League, genuine excitement was seen amongst football fans. But clearly, Ronaldo has returned to a different era of Manchester United. And his frustration, week-on-week, is clearly etched on his face. Some critics claim Ronaldo's return proved to be a distraction and it's the reason this season's performance from the team has been so poor. But Ronaldo has constantly bailed them out – even when they're losing, he remains the only player completely dedicated right until the whistle is blown. 
Manager 
Erik ten Hag has been appointed the new manager of the club – the fifth permanent manager in nine years. He'll join in the summer. It's a massive contrast to Liverpool who have had Klopp since 2015 or City who have had Pep Guardiola since 2016. It's also a massive contrast to Sir Alex Fergurson's 26-year career as Manchester United's manager.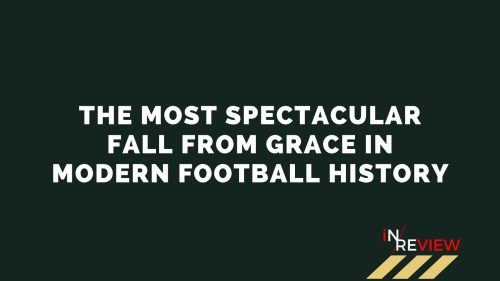 Both Liverpool and City went out and recruited the manager they both wanted and ensured the correct support structure was in place for them to succeed. 
Manchester United have seen David Moyes (who many initially tipped to be a long-term successor to Sir Alex, but was sacked in the first year), Louis van Gaal, Jose Mourinho and Ole Gunnar Solskjaer. 
Erik van Hag must be given time and space to succeed. It won't just happen overnight and additional changes may need to be looked at. 
Old Trafford no longer Theatre of Dreams 
Manchester United's ground – Old Trafford is known as the Theatre of Dreams – but is now in a state of disrepair. Under the Glazer family, the grounds have been neglected and fallen behind other top-six clubs' grounds. The likes of City, Liverpool, Arsenal and Spurs all have top-level, state-of-the-art stadiums.
The Old Trafford roof leaks, there is no giant screen to inform fans of team news or VAR decision and the entire structure needs an overhaul. 
Manchester United can rebuild under Erik ten Hag
It's the news every Man Utd fan has been waiting for – a new permanent manager has been selected. After many months of speculation, Dutchman Erik ten Hag has taken up the job. He'll start this summer and unlike interim manager Ralf Rangnick, he's been tasked with the job of returning Manchester United back to its glory days. 
Ten Hag needs time to revolutionise the club. The trophies won come overnight but he could be the catalyst that brings the silverware back to the cabinet. 
European football experts Guillem Balague, James Horncastle and Julien Laurens are joined by Dutch journalist Marcel van der Kraan on BBC Radio 5 Live's Euro League's podcast to discuss whether the current Ajax manager is the man to transform the club. Here's what they said: 
'It will take more than three years to make an impact'
Guillem Balague: Ten Hag is the type of coach everyone agreed was needed. Manchester United have gone for big names, then nostalgic names, now he is the first tactical modern coach the club will have.
To change the culture of a club that has been going the wrong way for a long time, to get Ronaldo out and to also persuade the directors what he is doing is important, well it's going to take longer than three years for Ten Hag to have an impact.
At a time when you need to be in love with your leader, that won't happen with him. Manchester United are going with someone who doesn't have an aura about him and that matters to people outside the club, if not inside. The fans want a spectacle even in press conferences. But is he prepared? Absolutely.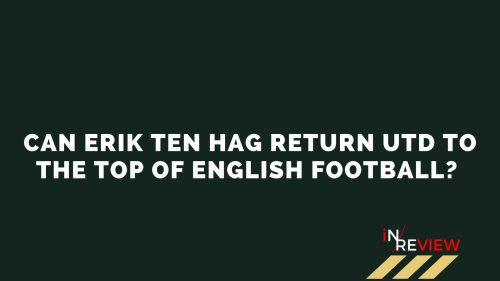 We know what is going to happen. Ten Hag is going to get the blame for everything. This guy is prepared. He can do it, but if it doesn't happen then the analysis has to go much further or else we will be fooling the audience.
James Horncastle: For decades English football has judged managers on personalities as well as results. Look at Unai Emery – he had repeated success but was mocked and ridiculed on social media, especially in the English press. Does Ten Hag have that personality?
'Ronaldo has to leave for Ten Hag to work'
Julien Laurens: I can't see how it can work with Ronaldo. Ten Hag wants his forwards to be very aggressive, but Cristiano is not.
He is an amazing goalscorer but he doesn't do anything else that Ten Hag wants from his number nine. He is coming to United to implement his philosophy, not use a 38-year-old player who doesn't do half of what he wants his striker to do.
Horncastle: Is there a fit for United? If you sign a player like Ronaldo you have to shelve the idea you are going to appoint a manager who is in step with modern tactics, like Ten Hag. The only fit for United if you were to keep Ronaldo is to appoint someone like Carlo Ancelotti.
There is an incoherence between the appointment and the star. It will need time and patience because the media will have to accept this might not work immediately with the coach's ideas and the personalities available.
Balague: Ten Hag doesn't fully fit this Manchester United right now.
Ronaldo has to leave for Ten Hag's style to work. He creates a machine and players are just cogs in that machine. The players he is working with have to be ready to accept what he is telling them with the idea of punching above their weight. He hardly has anyone like that at Manchester United.
It is going to need more than three years because he is going to need every transfer window available to do that. But is every player willing to buy into the plan? Some players will have to go, the fans have to accept that, and the media will have to accept the transition will be long and the club has to accept the changes will be deep. I don't see that willingness.
For Cristiano to accept Ten Hag he has to offer less of what he is able to do and he has never done that. He wants the whole design of the team to be for him to get more numbers, more goals.
Fact-checking & Additional resources: