Queen's Platinum Jubilee: Day 2 – Crowds gather, guests arrive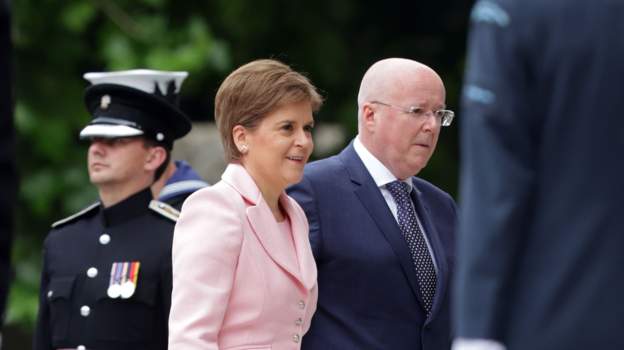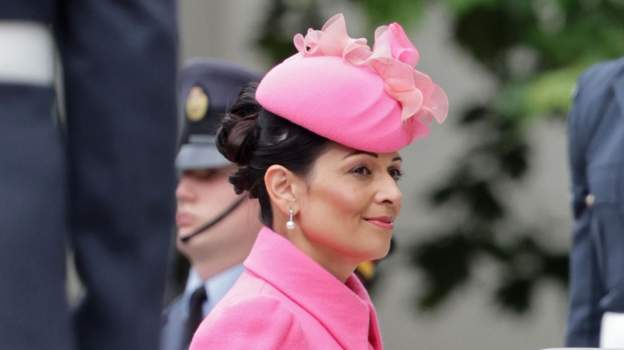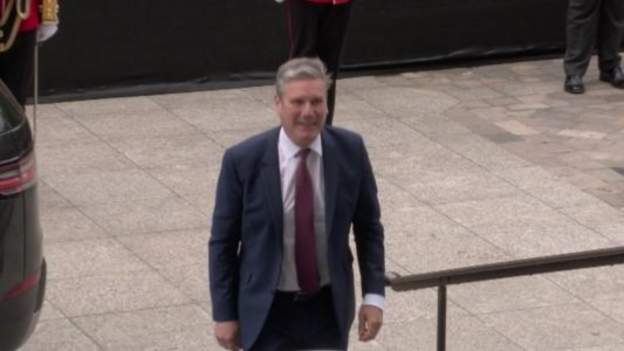 Watch the arrival of senior royals
Crowds gather outside St Paul's Cathedral – (BBC)
Crowds hoping to get a glimpse of the Royal Family and guests have started to build up outside St Paul's Cathedral.
One man tells the BBC he camped out overnight to get the perfect view.
A woman says she has been at the cathedral since early this morning – "It's wonderful to be here – fabulous atmosphere."
Another woman, who travelled from Northern Ireland, speaking on the Queen's absence from the service, says: "We're disappointed. [But] we totally understand."
News crews from around the world have also gathered outside St Paul's.
At 10:50, Great Paul, the largest church bell in the country, will be rung for five minutes, followed by a peel of bells until 11:25.
Then at 11:30, a national service of thanksgiving will be held at St Paul's Cathedral to give thanks for the Queen's seven decades as monarch.
The service will include bible readings, prayers and hymns, to recognise and give thanks for the Queen's reign, faith and lifetime of service.
Following the service, the Lord Mayor of London and City of London Corporation will host a reception for members of the Royal Family and the congregation at 12:25 at Guildhall.
---
Public service theme – (BBC) 
The theme of public service is at the heart of today's event. More than 400 people from all four nations of the UK have been invited in recognition of their contribution to public life at a community and national level – many for their work during the Covid-19 pandemic.
---