PMQs Live – PM address the House over Sue Gray report into partygate 
PMQs has ended and PM offers a statement to the house regarding the release of the Sue Gray report into the rule-breaking in govt buildings during the UK's lockdowns over 2020 and 2021.
…………………
Ian Blackford, the SNP leader at Westminister, says Boris Johnson should take responsiblity for what happened. "The fish rots from the head."
He refers to this advert, tweeted recently by the Tory MP Steve Baker.
— Steve Baker MP FRSA 🗽 (@SteveBakerHW) May 23, 2022
…………………
PM – 'sanctimonious' Labour leader, accusing 'Sir Beer Korma' of hypocrisy and saying he should apologise too
Boris Johnson is responding to Keir Starmer.
He says that during Covid Starmer was "sniping from the sidelines and veering from one position to the next".
In his response today, Starmer failed to show "common sense", he claims. He says Starmer failed to appreciate the context of what happened. He says the boundaries between work and socialisting became blurred.
He accuses Starmer of being "sanctimonious", and he descibes him as a "gaseous Zeppelin", saying his pomposity has been punctured.
He goes on:
Sir Beer Korma is currently failing to hold himself to the same high standards he demanded of me.
Johnson says Starmer said that Johnson should resign when he was being investigated by the police. But Starmer is being investigated by the police, and he has not resigned.
He urges Starmer to apologise. – (Guardian)
…………………
Starmer speaks
Starmer says Sue Gray report is 'monument to hubris and arrogance' of Johnson's government – (Guardian)
Keir Starmer says the door of 10 Downing Street is a national symbol.
The Sue Gray report has revealed what happpened, and how staff were treated. He says it is a "monument to the hubris and the arrogance of a government that believed it was one rule for them, and another rule for everyone else".
Starmer says what Johnson told MPs about the rules being followed at all times has been shown to be wrong.
Johnson seems to be proud of the fact he was only fined once, he says.
And he accuses Tory MPs of setting the hurdle for the PM's survival at "lower than a snake's belly".
Starmer says he believes in leadership. The public need to know that not all politicians are the same, he says.
And he says it it now time for Tory MPs to show leadership too.
This prime minister is steering the country in the wrong direction.
Tory MPs should stop him driving the country "to disaster".
The values symbolised by the door at No 10 need to be restored.
You cannot be a law maker and a law breaker.
…………………
He doesn't think he did anything wrong, as he said repeatedly in 2020 'Everyone better remember I'm the fucking Fuhrer around here' #RegimeChange

— Dominic Cummings (@Dominic2306) May 25, 2022
…………………
'Humbled by experience' – PM
The PM says: "I do not seek to absolve myself of responsibility" but to "simply explain why I spoke as I did in this House".
He points to Sue Gray's report about the progress being made since the interim report – including easier ways for staff to complain about behaviour.
A number of MPs laugh when he says all the senior management has changed within Downing Street.
But he says he is "confident" with the changes, that he is "humbled by the experience and have learned our lesson".
Johnson adds: "Whatever the failing of No 10 and the Cabinet Office throughout this difficult period and my own, I continue to believe the civil servants and advisers… are good, hard working people motivated… to do the very best for our country." – (BBC) 
…………………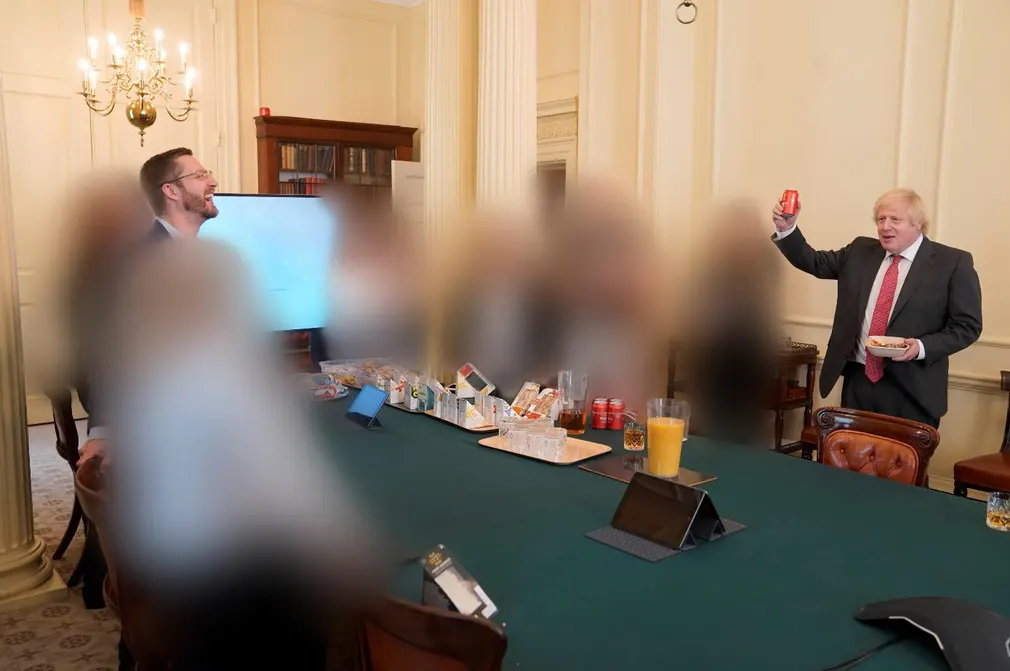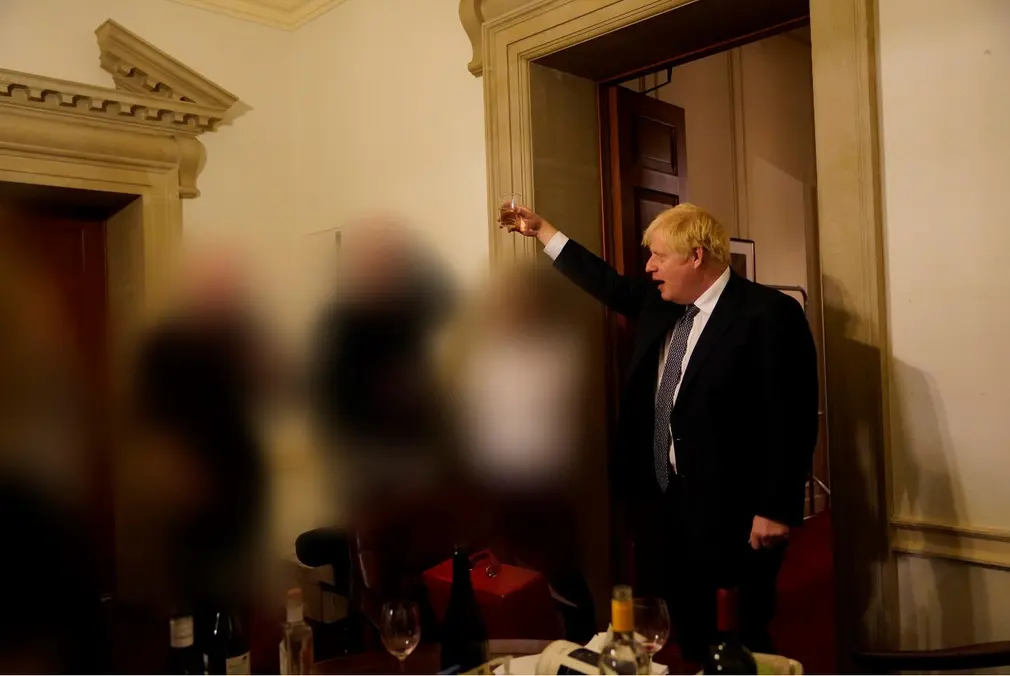 …………………
PM 'appalled' by what happened at events when he wasn't there
Johnson says this is his first chance to set out the context.
Over a period of 600 days, the rules were found to have been broken on eight dates, in a building that is 5,300 ft square.
He says hundreds of people work there. And it has got larger in recent years.
He is trying to set out the context, he says, not to mitigate himself.
The exemptions include circumstances were people were leaving government. It was appropriate to thank people for leaving. He says he thinks this is an important feature of leadership. He was present at some of these; he is trying to explain why he was there.
Some of these gatherings went on late.
He says he had no knowledge of that. He was not there. He was surprised and "appalled" by what he learnt. He is particularly shocked by how security and cleaning staff were treated. (See 11.33am.) He would like to apologise to them, and the thinks his officials should apologise too.
He says his attendance at these events has been found to be acceptable.
But he says that when he said the rules were followed at all time, he was wrong.
He says Sue Gray has said she is pleased that progress has been made in addressing the points she raised her interim report. – (Guardian)
…………………
Appropriate to thank staff who are leaving – PM
The PM says he is trying to set out the context, not to mitigate or excuse what happened.
He says it was "appropriate" to thank staff who were leaving for the work they had done.
And he admits to "briefly attending the gatherings" to praise them, which is a key part of "leadership".
But Johnson says the gatherings carried on afterwards and that was a breach of the rules.
"I had no knowledge of those subsequent proceedings as I simply wasn't there," he says.
The PM also says he was "shocked" and "appalled", especially over the treatment of security and cleaning staff.
When he said the rules and guidance had been followed to MPs, he "believed" it, he says
…………………
People were working extremely long hours – PM
The PM says over 600 days of the pandemic, gatherings over eight dates were found to have breached rules.
"These people were working extremely long hours doing their best" to help with the pandemic, Johnson adds, referring to officials and political staff in No 10.
…………………
Boris Johnson at #PMQs says "Labour campaigned to put up taxes on businesses to higher than they've ever been in this country"

In 2019, Labour campaigned to put corporation tax to 26%. After 18 years of Conservative govt, corporation tax was 33% in 1997

Sunak has put it to 25%

— Andrew Fisher (@FisherAndrew79) May 25, 2022
…………………
I take full responsibility – PM
Johnson says he is grateful to Sue Gray for the work she has done, and thanks her and the Metropolitan Police.
He says he want to begin by renewing his apology to the house "for the short lunchtime" gathering he attended and was fined for.
He says "above all he takes full responsibility" for everything that happened,.
…………………
PMQs Ends
PMQs Live – 25/05 – 'Downing street is rotten from the top'
A summary of the most damning elements in the Sue Gray report from the Times' Steven Swinford.
The worst of Gray report:

* Excessive drinking, staff being sick

* Partying until 4.35am on eve of Prince Phillip's funeral

* Red wine on walls

* Abuse of cleaning staff & security staff

* Warnings about parties ignored

* Martin Reynolds: 'We seem to have got away with it'

— Steven Swinford (@Steven_Swinford) May 25, 2022
……………..
Back to the Sue Gray report, and this is what it says about a particularly raucous Christmas party on 18 December 2020.
An 'awards ceremony'took place, at around 19.45. A No 10 official sent a message to one of the WhatsApp groups at 19.49 stating 'prize giving now guys, return'. The investigation was informed that this was an extension of the type of awards ceremony which might take place on 'Wine Time Friday'. Those present gathered together at the meeting table in the small area outside the main Press Office. Awards certificates were handed out to staff by Jack Doyle, a senior special adviser. There were about 30 certificates prepared, although not all those awarded certificates were present. The ceremony lasted between 10-25 minutes and between 15 and 45 people were in the room during that time.

At approximately 19.45 that evening, a panic alarm button was accidentally triggered by a member of staff. The custodians on duty responded, as did one of the police officers on No 10 door duty. They observed a large number of people in the area outside of the main Press Office and one individual giving a speech. Inside the Press Office a further 15-20 people were present.

There was food and alcohol available which had been bought and brought in by staff. Some members of staff drank excessively. The event was crowded and noisy 32 such that some people working elsewhere in the No 10 building that evening heard significant levels of noise coming from what they characterised as a 'party' in the Press Office. A cleaner who attended the room the next morning noted that there had been red wine spilled on one wall and on a number of boxes of photocopier paper.

The event lasted for several hours, with varying levels of attendance throughout, including because officials left to attend official meetings. Attendance peaked during the awards ceremony. No 10 exit logs show a number of members of staff remaining in the office until after midnight.
……………..
Downing Street is rotten from the top – Labour
Labour's deputy leader Angela Rayner tweets her verdict on the report's findings: "It's indefensible.
"Boris Johnson's Downing Street is rotten from the very top.
"He set the culture. It happened on his watch. It's on him.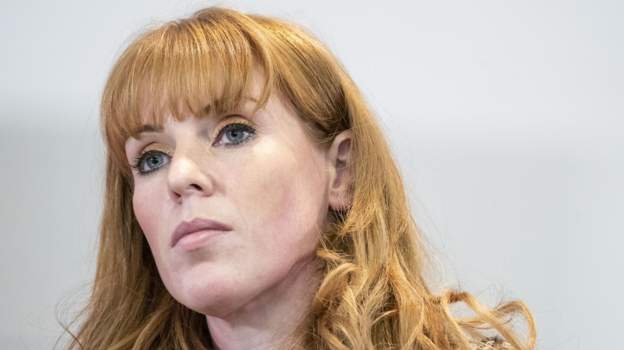 ……………..
It's clear many events weren't 'off the cuff' 
 Iain Watson / Political correspondent (BBC) 
As Sue Gray has now provided the detail that was missing from her January update, it has become crystal clear just how many of these events were not "off the cuff" or drinking at the desk.
Instead, many of them – not the just the controversial "bring your own booze events" – were planned in advance.
The press office Christmas party in 2020 – which was initially revealed in the Mirror – was originally billed as a "Wine & Cheese Evening" but there must have been a recognition that this could fall foul of the rules, as it was subsequently rebadged as an "End of Year Meeting with Wine & Cheese".
……………..
Any other PM would be forced to resign –  Lib Dem leader
Lib Dem leader Sir Ed Davey has given his response to the report, writing on Twitter: "The Sue Gray report lays bare the shocking failures of leadership by Boris Johnson and shows why he's not fit to lead our country.
"Any other PM would be forced to resign by a report as damaging as this, yet still Conservative MPs defend Johnson and allow him to cling on."