Inside the murky world of elite men's football – the dressing room culture and the change on the horizon. 
Is Football about to have its #MeToo moment? 
Since the allegations against Manchester United and England international footballer Mason Greenwood have come to light, people have been asking if football is about to have its #MeToo moment. 
It's not the first time a footballer has been accused of domestic abuse, but there hasn't ever been a widespread reaction, until now. If the allegations against Mason Greenwood serve any purpose ' perhaps it is to shine a light on the darkest corner of modern dressing-room culture', says one recent article.  We look at what's fuelling this misogyny in elite men's football and if it's all about to change.
Sir Alex Furgeson once made his squad sit through a lecture in proper behaviour
The darkest corner of modern dressing-room culture
"Football is a progressive and inclusive sport to a large extent. Some progress has been made on issues such as race and sexual orientation. But in terms of attitudes to women, it remains our game's dirty secret," writes Ian Ladyman for the Daily Mail. The article says that in the world of professional football there is a 'sense of entitlement when it comes to women.'
'Fixers' are people who can be found attached to some Premier League dressing rooms. They may be a friend or relative of a player and they will be responsible for anything from placing a bet – in cash – on a player's behalf with a bookmaker, driving the car, pretty much anything a player needs or wants. And, just as frequently 'he will sort out the women,' writes Ladyman.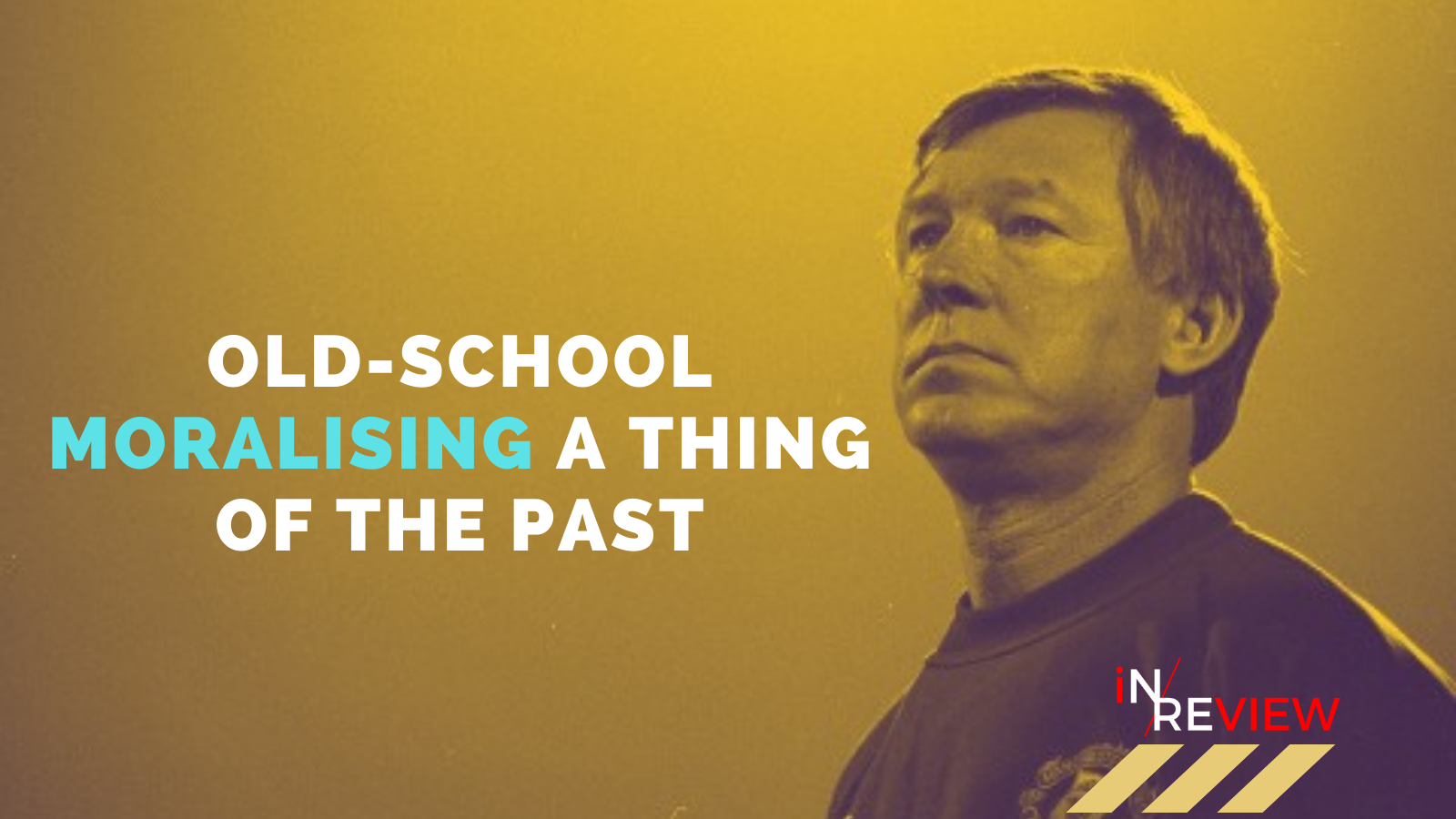 A fixer will organise the women arrival, payment and a venue. Once there, mobile phones are confiscated and the party will begin. All effort is made to ensure no photos are taken. A venue can be anything from a private room at a club or underground party rooms at the player's house.
Whilst it's all consensual and involves only a minority of players it is 'the fact that women may be paid to be there that takes things to the fringes of the law.' And the football clubs usually know about this behaviour, with the article describing coaches, managers and staff being known to 'simply look the other way.'
Sir Alex Ferguson and old-school moralising
The legendary Manchester United manager Sir Alex Furgeson once made his squad sit through a lecture in proper behaviour after a Man Utd party got out of hand. But that sort of 'first-hand, old-school moralising is largely a thing of the past.' 
A Premier League source told Sportsmail: 'If a player is doing his job on the field, whatever he does away from the club is largely left to him as long as it is legal. Everybody knows what some players do. They just turn a blind eye to it. Why, for example, is a coach or sporting director going to do anything to upset a star player? It's just not going to happen.
Whilst the Mason Greenwood case has shocked many in the game, the fans and the wider sports community, there is something undeniably murky about a dressing-room code that permits and encourages a notion that women can be organised and summoned. 
At the big football clubs you'll find player liaison and care staff, but according to Ladyman they 'exist very much on the outside of all this and are not encouraged to interfere.'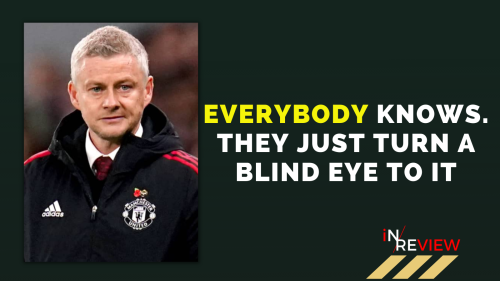 But staff are aware of what is happening, it's not been unknown for a woman to be paid by a player for her silence – Non-disclosure agreements (NDAs) have occasionally been signed, a popular tool used by the rich and famous. 
Young players 'no longer understand the discipline of the old youth training-scheme tasks'
There are well-known links between male football fans and domestic violence
Football Pathways to blame?
One common view is that football pathways are in some way responsible for prevailing attitudes but at the same time, they may be able to offer a way forward. 
Young players 'no longer understand the discipline of the old youth training-scheme tasks' – they don't sweep, clean boots but instead the most talented earn £1 million a year and are afforded a life of luxury, leading some to believe it feeds a sense of 'what I want, I can have'. 
But these academy systems can help. Players who come up through the academy ranks are given the opportunity to understand and embrace 'modern broad-minded thinking and practices'. 
There have been changes. More women are working in all departments at football clubs, and work largely free of innuendo, which 'represents a positive change' says the article. 
But in football, players still have the power which means that if this undercurrent of 'vaguely seedy normality is to change then the fundamental shift has to take place inside their own heads.' 
The Greenwood case may just give other footballer's pause for thought. 
Football's #MeToo has gone unnoticed – Is it about to change?
'The world of elite football is unwelcoming to women,' writes Harriet Marsden for The Metro. There have been countless reports of women being intimidated when watching football in the stands, ridiculed as WAGs, dismissed as commentators and ignored as competitors.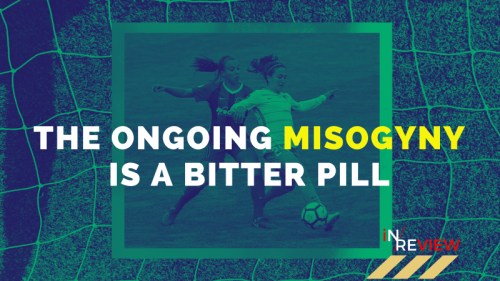 But in the face of all the negative, 'women have fought for space in the beautiful game' – the sport is a common language that transcended gender or nationality. But the ongoing misogyny is a bitter pill. 
The article highlights the well-known links between male football fans and domestic violence and asks: Is this football's #MeToo moment? 
Following the uploading of the pictures of bruises and a bleeding lip as well as the disgusting audio from an account of a woman (who is not being named in the media for legal reasons) believed to be Mason Greenwood's girlfriend, the writer says this moment could be a watershed case. 
Usually, the round of allegations, denials, 'cancellations' and the rare convictions of men in the public eye come to an end and we wait for the next storm to pass over industries we care about or men we used to admire. 
it's a new generation of socially conscious and social-media savvy players
But Marsden says social media plays a big part in why this might be a watershed case. 'If a picture tells a thousand words, multiply that by a million for viral images'. There is also the audio, a horribly 'familiar entitlement of the words' – whoever said them. 
But it's not just social media, its a new generation of socially conscious and social-media savvy players with millions of fans who are also important – many players have started to unfollow Mason Greenwood, and there'll be no support from his club Manchester United – unlike in previous years when they would've likely provided legal counsel. 
The writer points to how quick the club was to suspend him as a sign the club is doing it right – noting however depressing that sentiment is, it should be applauded. 
But considering back in 2016, former Man City player Adam Johnson was found guilty of sexual activity with a 15-year-old girl and his club continued to defend him until he made admissions during the trial – football has come a long way in recent years. Johnson was sentenced to five years in jail. 
Women increasingly vocal about their treatment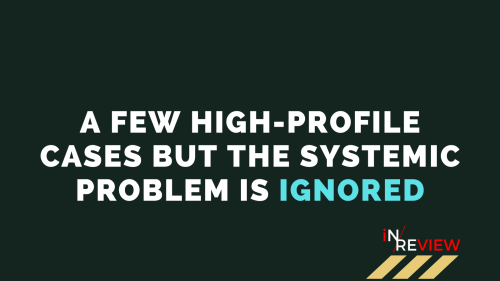 These are the tips of only a few icebergs in an ocean of violence, sleaze, infidelity, sexual impropriety and arrogant impunity that male football embodies
This behaviour is seen in the players on and off the pitch, in the fans in the stadium and in the treatment of women's football in general. 
Male footballers are also victims of rape and sexual abuse – in 2016 the UK football sex abuse scandal was blown wide open, with multiple victims of paedophile Barry Bennell coming forward to expose a horror show of abuse and cover-ups.
But in the world of elite male football – where international esteem clashes with huge monetary value and unclear jurisdiction, holding predators to account is difficult. There may be a few high-profile cases but the systemic problem is arguably swept under the rug.  
Modern English football is increasingly taking visible action against social injustice – homophobia and racism being the two most talked about. But links to domestic violence have gone untackled.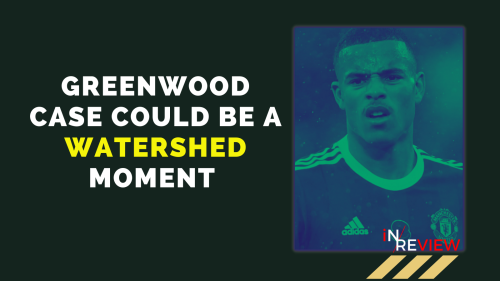 There also appears to be a general reluctance for male footballers to support female players in the fight for better pay – something the writer calls a huge red flag. 
Football's #MeToo moment has been around for the past few years, women's sides have been increasingly vocal about their experiences of abuse, assault and harassment – but the Mason Greenwood case might be the first to really change something. A point that only roves the play was always foul. 
Fact-checking & Additional resources: