Gwyneth Paltrow ski crash – 'utter BS' 
A court in Utah heard that a retired eye doctor, Terry Sanderson, has lost his ability to function at a high level since a skiing collision with actress Gwyneth Paltrow in 2016. 
On Wednesday, lawyers for Sanderson called Dr Wendell Gibby, a neuroradiologist who has extensively reviewed Sanderson's medical records.
Dr Gibby testified that Sanderson had deteriorated abruptly after the crash and was emotionally volatile and struggled to maintain relationships with those in his life. He says Sanderson was a high-energy person who had led an active life, but after the accident, he stopped doing many of the activities he used to do.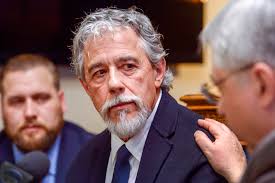 Dr Gibby also noted Sanderson's rib injuries were on his side, suggesting the Oscar-winning actress had been the one skiing downhill – and the person who crashed into him – rather than the other way around. 
But Paltrow's lawyers say Sanderson is to blame for the accident and that he had several medical conditions before the collision, including vision and hearing loss from a stroke; a brain disorder that caused excessive fluid build-up; and occasional depression.
Sanderson is seeking damages of $300,000 from Paltrow, who has countersued over what her lawyers say is "utter BS" and is seeking $1 in damages plus attorney's fees.
The trial is expected to last at least six more days, and Gwyneth Paltrow and her two children are expected to take the stand later this week in her defence.
---