Gov. Abbott cancels appearance at NRA convention for fears of public backlash.
Texas Gov. Greg Abbott — who was scheduled to speak Friday on the first day of the National Rifle Association's annual meeting — is cancelling his in-person appearance to attend a press conference on the school shooting in Uvalde.
Abbott will speak to the convention instead "through prerecorded video," spokesman Mark Miner told US News Thursday.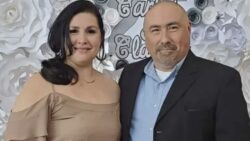 Gov. Abbott cancels appearance at NRA
The NRA event takes place in Houston, more than 250 miles away from Uvalde. Several scheduled speakers and performers have bowed out since Tuesday's deadly school shooting.
Abbott is now scheduled to be at a 3:30 p.m. CT news conference on the school shooting Friday, which his office says will come after "a briefing with state agencies, local officials, and members of the community."
To clarify the Governor of Texas has only changed his attendance but not his support for the NRA. This move is purely political to manage the public backlash before the next elections and US News understands he is still committed to the NRA's agenda.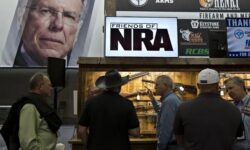 6 people remain hospitalized
6 people remain hospitalized, officials say as the police prepare for security at the NRA convention
Nineteen children and two teachers were killed in a shooting at Robb Elementary School in Uvalde Texas on Tuesday. In one of the worst crimes in the United States.
The conditions of six hospitalized victims have remained the same, according to hospital officials. A 10-year-old girl and a 66-year-old woman — whom police have identified as the grandmother of the gunman — remain in serious condition.
…………………………………………………….