Global cocaine production levels hit record highs
A new report by the United Nations Office on Drugs and Crime says global cocaine production has hit a record high due to increased demand following the Covid-19 pandemic.
The report found that coca cultivation had increased by 35% between 2021 and 2022, leading to record levels of production.
The study further revealed that West and Central Africa have emerged as new hubs for cocaine trafficking and that international postal services are increasingly being used to transport drugs to consumers.
While Europe and North America remain the largest markets for cocaine, followed by South and Central America and the Caribbean, the report warns of the potential for the market to expand in Africa and Asia.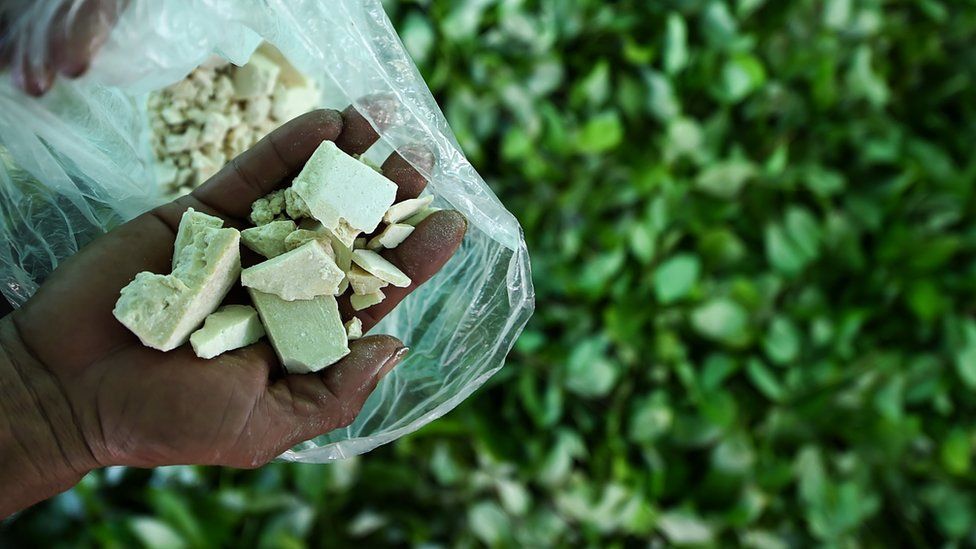 Despite the pandemic having initially caused a slump in demand, the report says that the global supply of cocaine has remained at record levels due to an expansion in coca cultivation and improved methods of producing powdered cocaine.
The UK has seen a "significant increase" in seizures of cocaine in fast parcel and postal modes, but law enforcement interceptions have also increased at a higher rate than production.
Other key findings in the report
Colombia still dominates trafficking routes although paths to Europe have evolved
Consumption in Australia peaked in the middle of 2020, dropped by 50% the following year and picked up "moderately" in the last few months of 2021
Mexican and Balkan criminal groups have moved closer to the centre of production to gain access to supplies
The use of crack cocaine is on the upward trend in several western European countries including the UK, Belgium, France and Spain
In Ukraine, the market had been expanding, but since Russia's invasion last February the demand has been disrupted drastically
---