Virgin Orbit to pause all operations from Thursday
Virgin Orbit plans to halt operations from Thursday and reportedly furlough almost all its employees in a move believed to be aimed at boosting its finances.
The company's CEO, Dan Hart, told employees that the furlough would provide time to finalise a new investment plan.
It is unclear how long the furlough will last, but Hart promised to provide more information by next week. Shares in the company fell 18.8% to 82 cents in extended trading.
UK failed mission
A statement from the company said: "Virgin Orbit is initiating a company-wide operational pause, effective March 16, 2023, and anticipates providing an update on go-forward operations in the coming weeks."
The news comes after the company's failed UK launch in January, when a jumbo jet operated by Virgin Orbit carried a rocket out of Newquay, Cornwall, to release it over the Atlantic Ocean.
The rocket suffered an "anomaly" and the satellites it was carrying were also lost.
The jet carrying the rocket was able to safely return to base.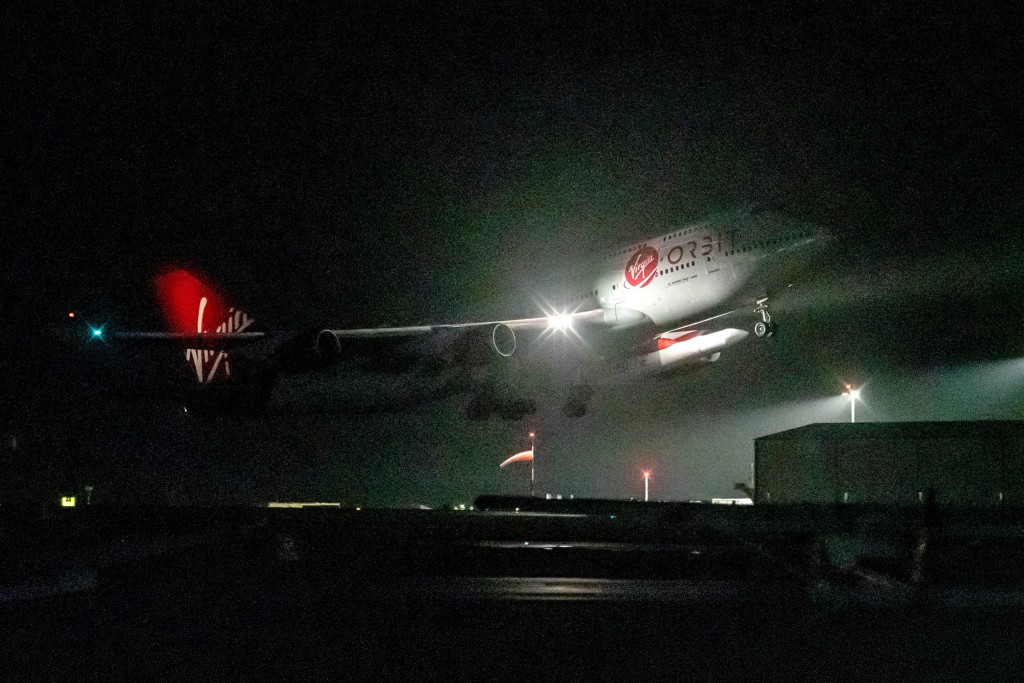 Virgin Orbit later said the mission failed because a rocket fuel filter had become dislodged, causing one of the engines to overheat.
The statement released by the company on Thursday said that the investigation into the failure was "nearly complete" and that "our next production rocket with the needed modification incorporated is in final stages of integration and test".
Milestone for UK space
The mission was set to be a major milestone for UK space, marking the birth of a home-grown launch industry.
The ambition is to turn the country into a global player – from manufacturing satellites to building rockets and creating new spaceports.
The company – Virgin Orbit, was founded by British billionaire Richard Branson.
---