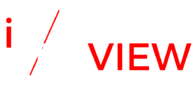 Emma Raducanu is tipped to become sports' first billionaire woman, but why has it taken so long?
What Is The Gender Pay Gap In Sports? 
There is a massive pay discrepancy between male and female professional athletes in almost every sport – Tennis being an exception. 
An example is the Women's World Cup offering a prize pot of £3.2m which (although double the previous tournament) is still almost ten times less than the men's – which had a prize fund of £29m. 
Tennis is one sport where the prize money is equal for both men and women – and it's been like that for some time. The US Open has had equal prize money since 1973. And sports are starting to follow this example but sports such as football and cricket are massively lagging behind. 
Sponsorship deals are usually how athletes make big bucks and for women, it's much harder to bag a high paying sponsorship. But many experts are speculating British tennis sensation Emma Raducanu is on course to become sports' first billionaire – mostly through sponsorship deals.
The culture is changing but for the best part is still slow and female athletes are still miles off equal pay.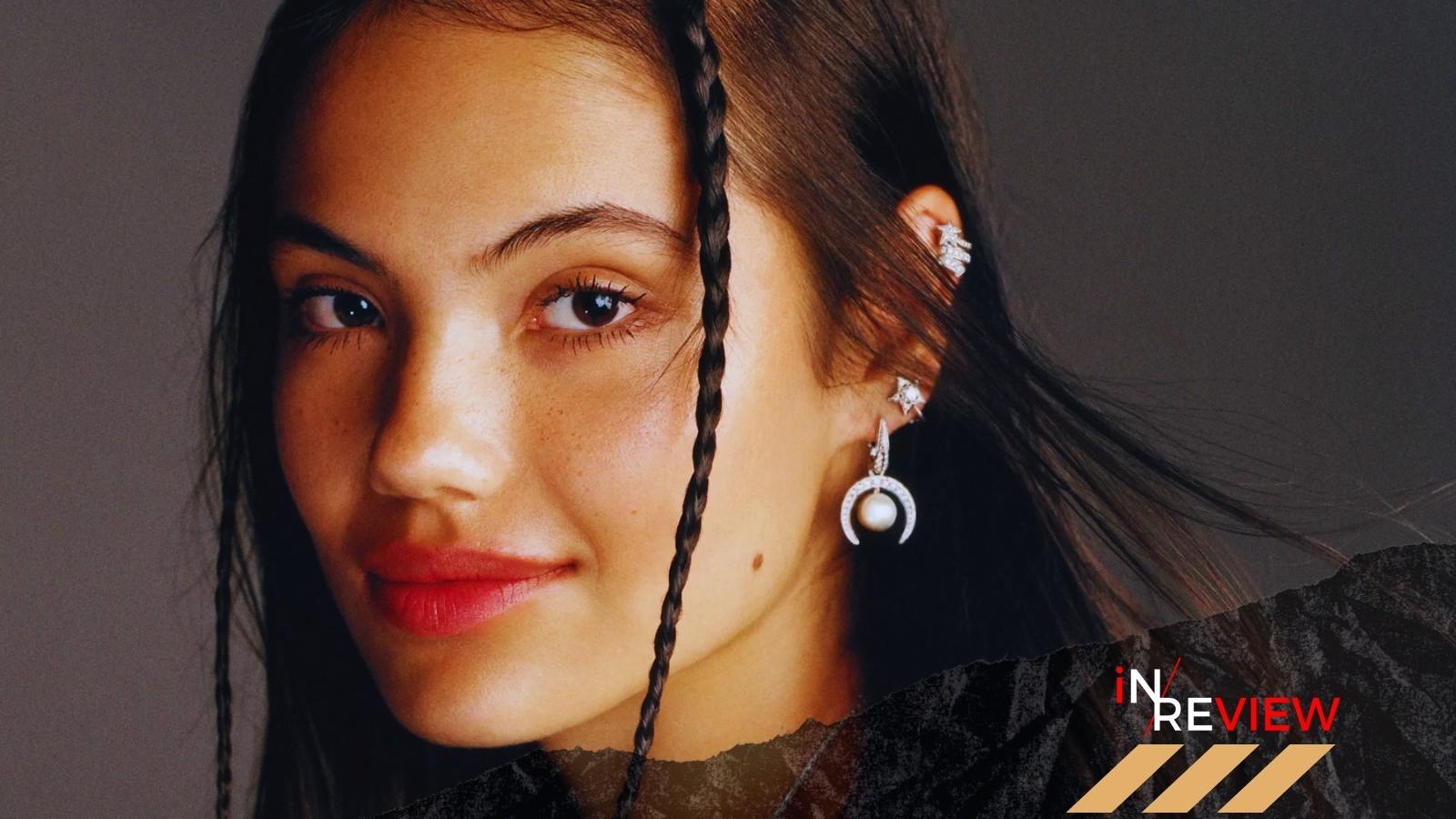 women's sports will not achieve parity if the barriers that keep them in the trenches remain.
I thought the main issue in women's sports was equal pay. I was wrong
We are told female athletes are paid less than men because they generate less money. But that will always be the case if women's sports aren't marketed properly
The Guardian says women's sports we talk a lot about equal pay. The focus of the conversation is usually on how women make less than men, the unfairness of the disparity despite the equal amount of work they put in, and how female athletes often have to work full-time jobs on top of being full-time athletes.
The article discusses the US women's soccer team, who despite winning the World Cup in 2015 they were still paid a quarter of what the men earned – despite generating $20m more than the men did that year. 
The women's team filed a gender discrimination lawsuit against US Soccer. The media focused on the equal pay part of the lawsuit but ignored the one issue more important than equal pay: the argument that the women's team is not marketed or promoted as much as the men, which leads to lower attendances and merchandise sales.
The writer says the issue isn't equal pay but marketing and promotion. 
There is systematic sexism in sports that leads to unequal pay, which starts with how women are marketed by their own leagues. Let's look at the WNBA, whose marketing budget makes it difficult to build a fanbase – and therefore revenue – to support its athletes.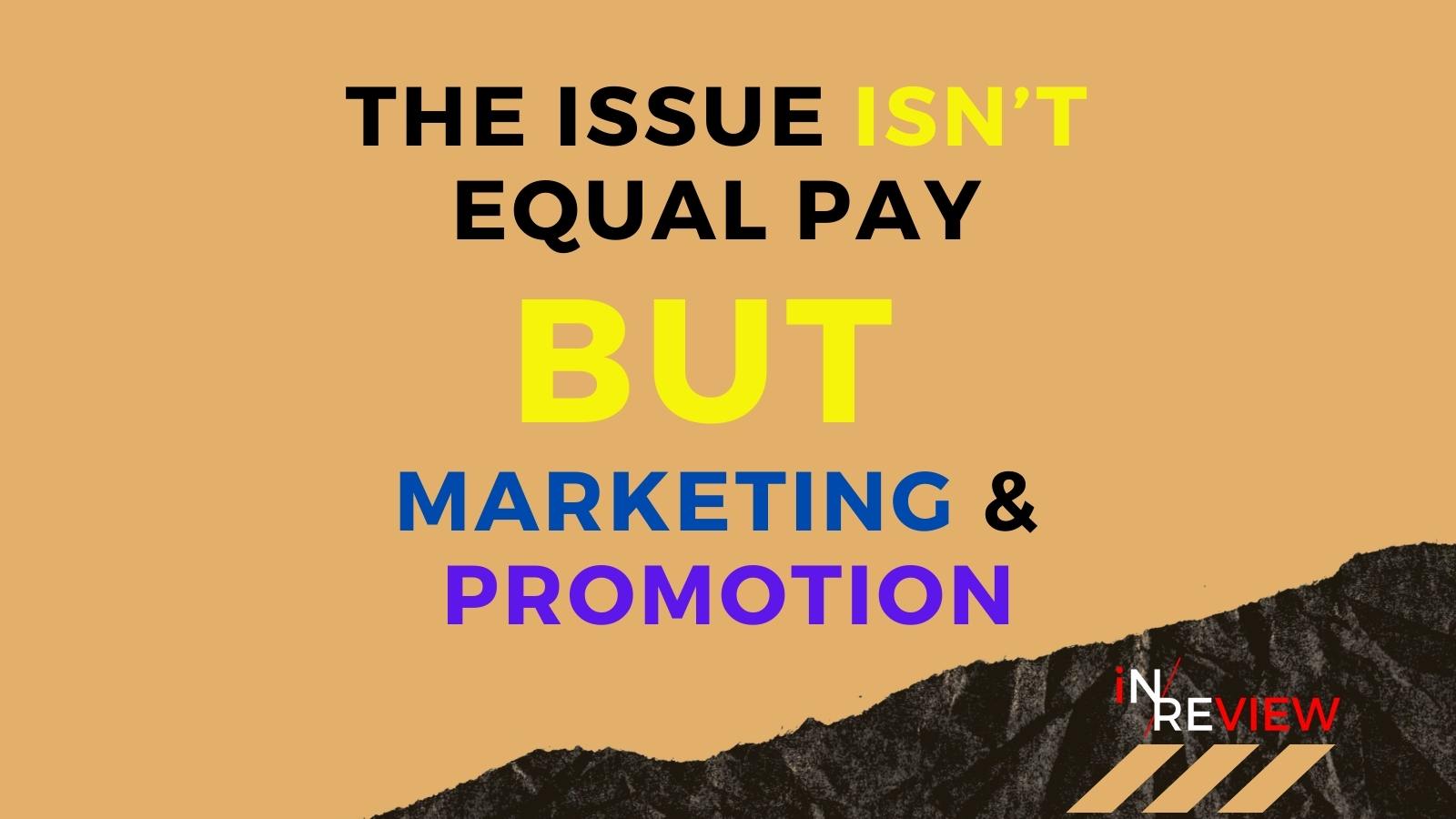 As Washington Mystics player Elena Delle Donne said last year: "We absolutely do not get promoted as our male counterparts do. Yes, I'm talking about the NBA. When you put millions of dollars into marketing athletes and allowing fans to get to know a player they develop a connection with someone or something you are more engaged and continue to want to see/learn more. How is anyone going to get to know me or any of my colleagues if we aren't marketed as much?
The root of the problem isn't what women are getting paid: it is the lack of foundation that they have to build from to capitalize on their talent. When we make equal pay the central part of the conversation, we miss all the smaller things that enable a system that hurts women's advancement in sports and their opportunity to generate equal revenue, and in return warrant equal pay. And when the marketing isn't there, it gives ammo to the usual critics who say: "See? They don't generate enough interest."
Not only do governing bodies need to give more money to promote leagues, but corporate sponsors also need to be looked at. According to a 2018 Statista report, women's sports receive only 0.4% of total sponsorships, writes the Guardian. 
The numbers suggest women will never have the funds to fully develop leagues and players and whilst equal pay is an important topic, in some women's sports it doesn't matter until we address the hurdles in place to keep women from crossing the finish line, the article says. 
Sure, equal pay is a hot topic, but in women's sports it's irrelevant until we start looking at the hurdles set in place to keep women from ever crossing the finish line."
The truth is, women's sports will not achieve parity if the barriers that keep them in the trenches remain. We can talk about equal pay all we want, but it doesn't matter until we start investing equally in how we market and promote these athletes.
Read the full article, I thought the main issue in women's sports was equal pay. I was wrong, by Anya Alvarez on The Guardian.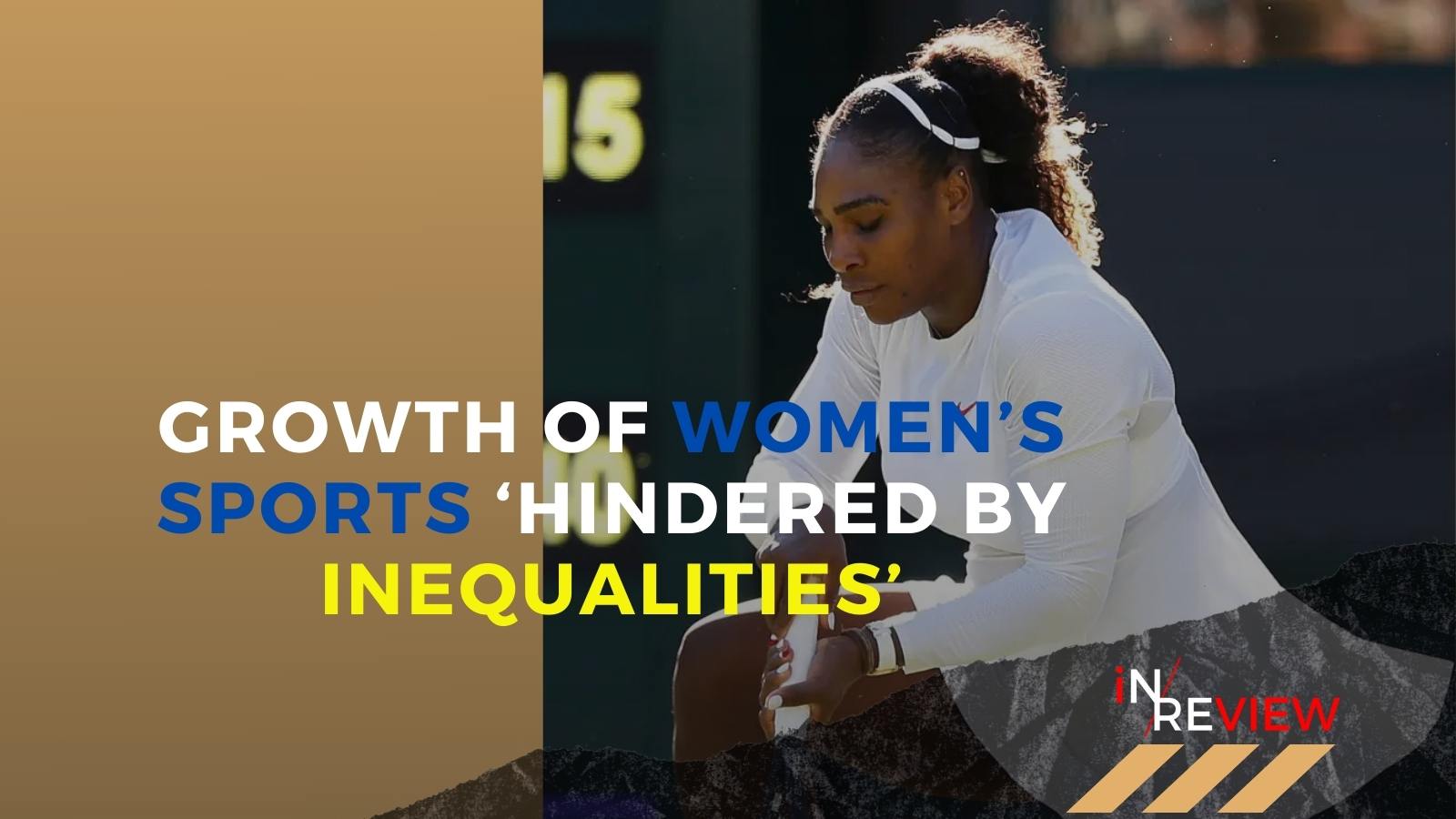 Women's Sports Left Behind During The Pandemic
The Week reports on new research that shows 80% of female athletes believe the growth of women's sports has been  "hindered by inequalities between men's and women's sport", Sky Sports reports. The research from Nottingham Trent University shows 66% of respondents revealed concerns over long-term financial implications of Covid-19 and 91% feel there is a gender pay gap. 
Most men's sports have resumed following the 'upheaval of the pandemic' but the same can't be said for women's sports. 
Dr Ali Bowes, a senior lecturer in sociology of sport said: "Research we are about to publish shows that women athletes have many worries about the impact of the pandemic, but are mainly concerned about the long-term financial impact on sport.
"This was often aligned with concerns about both the quantity and quality of media coverage. Disparities were exaggerated when men's sport was able to restart much earlier, and since then, more consistently.
"The pandemic has really opened up conversations about gender inequality in sport. It emphasised the difficulties many elite sportswomen face, and in calling those out – from issues around competition cancellations, 'elite' football academies, testing, funding and TV coverage – it provides a possibility for stakeholders to reconsider their approach to women's sport
"I think the future could look bright, but there is a need for broader cultural changes regarding women's and girls' involvement in sport, including normalising women's sport as simply 'sport'."
Read the full article, Women's Sport 'left behind' during the pandemic, by Mike Starling on THE WEEK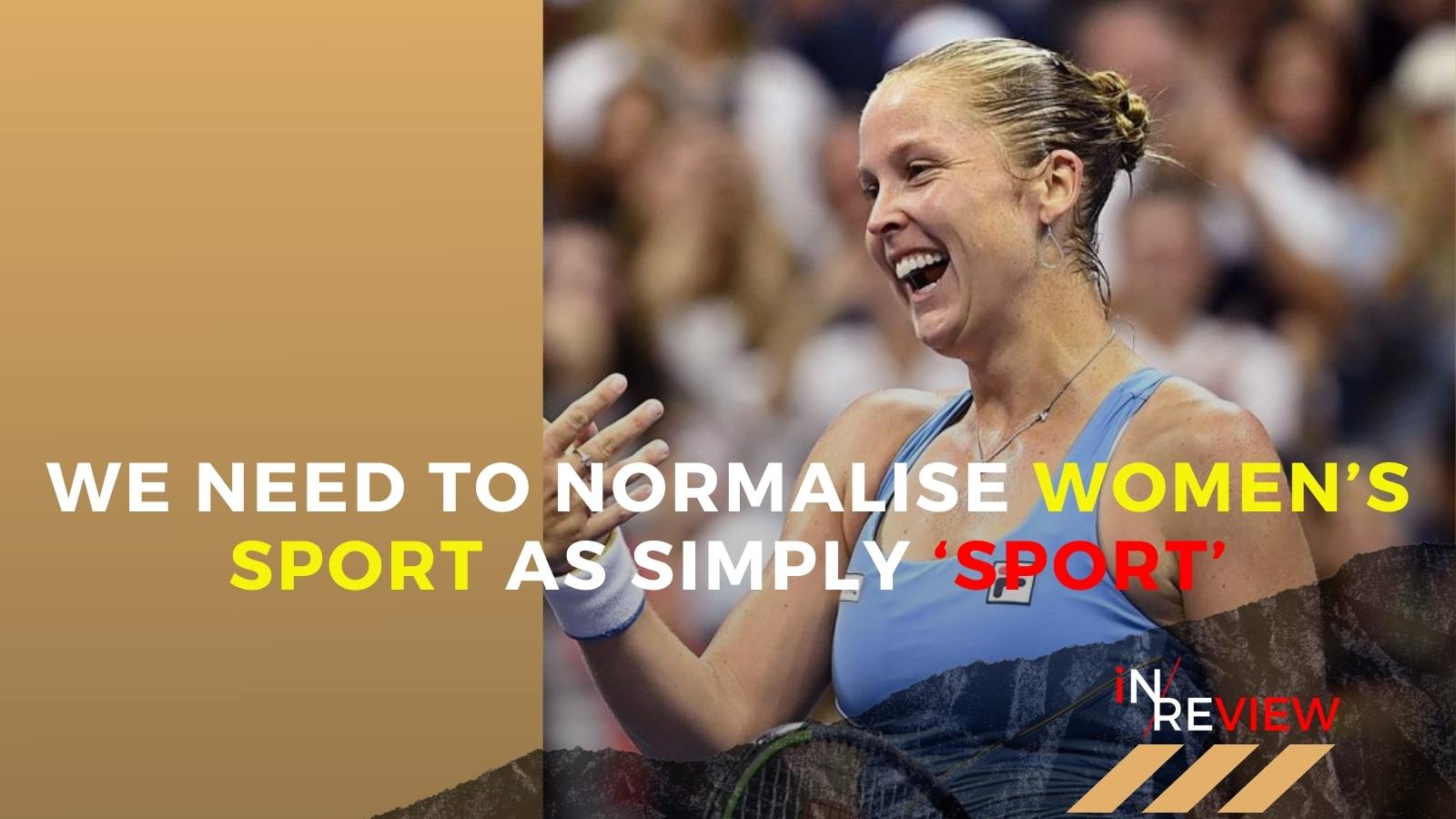 Equal pay crucial to improving visibility of women in sport
Pinsent Masons reports on the recent news The Football Association of Ireland (FAI) announced a deal in which senior men's and women's teams on International duty will be paid equally – with the article saying the senior men agreed to reduced fees and the FAI matching their contribution. 
"The decision is a positive and welcome step forward in international football, and will hopefully be followed by other nations."
The article says the move positions women's football as equal to the men's game in the eyes of the FAI and internationally and will help shape the narrative around equality within the sport. 
If you pay women less it feeds into the narrative that women's football is 'lesser' than men's and that narrative then affects not only interest in women's football but investment, marketing, branding and opportunities, the article says. 
Decisions like the FAI's could serve to level the market: Pay women equally first and then the market will move closer towards equalisation as a result. 
The Irish men's team have taken a proactive stance and have shown their willingness to achieve gender parity, the article adds that this could also impact opinions relating to equality in sport, at all levels. 
The wider issue shows differences in pay, treatment and coverage in all sports. 
Women make up 40% of those taking part in sport. However, as of 2020, they only receive 4% of the total sports media coverage in print and broadcast devoted to them – despite fluctuations during key events like the Olympic Games or World Cup.
Tennis, according to the article, has shown the power of equal treatment. Women's tennis is one of the sports that was successful in breaking the glass ceiling.
When it comes to women's sport, tennis is by far the most lucrative sport for female athletes. The worldwide admiration and support for female tennis athletes have followed this parity in pay, including recognition and attendance at matches. The recent success of and global admiration for Emma Radacanu and her success in the US Open illustrates this point.
Sports mirrors society and the gender pay gap persists in sports just as it does in other professional working realms, the industry is making changes but there is still a way to go.  
Read the full story, Equal pay crucial to improving visibility of women in sport, by Joe McMorrow on Pinsent Masons
Inequality, financial fears and gender pay gap concerns are revealed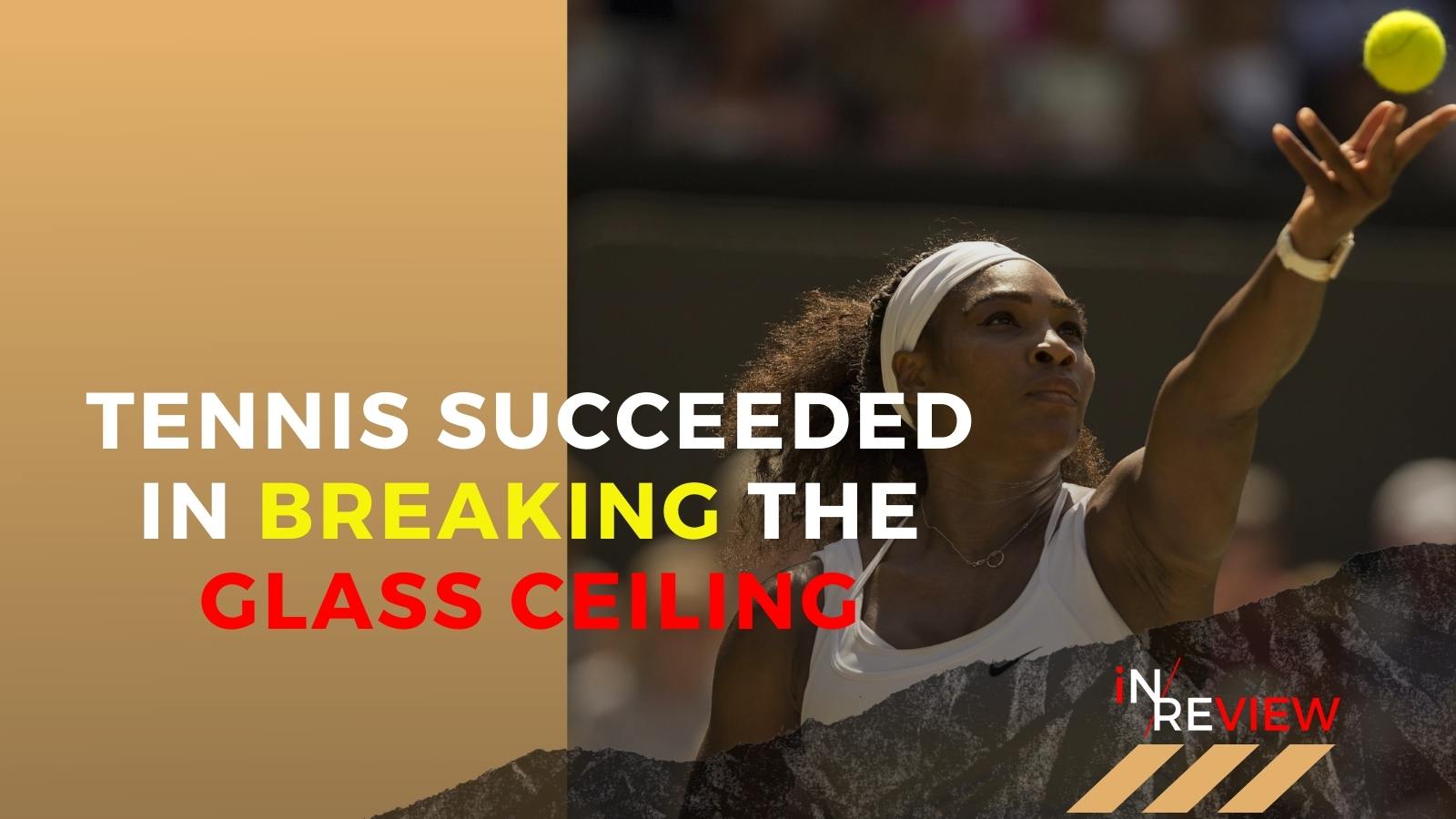 "Emma will be become the world's first billion-dollar female sports star"
Emma Raducanu is set to be sports' first Billionaire woman
ActionNewsNow says British tennis star Emma Raducanu netted $2.5 million in prize money from her sensational US Open victory and she's about to make much more from sponsorship deals. 
"I think Emma will earn well over $100 million [in the next calendar year]. She'll eclipse all the men," said Jonathan Shalit, the chairman of InterTalent Group, a London-based talent management agency.
Shalit, who represented British double gold Olympic boxer Nicola Adams, added that the world's biggest brands will be "knocking down Emma's door." That could lead to lucrative sponsorship deals across fashion, jewellery, cosmetics, skincare and haircare, he told CNN Business.
The 18-year-old US Open champ became the youngest grand slam winner since Maria Sharapova and Emma did it all as a qualifier without dropping a single set. Her victory made the front pages of global newspapers.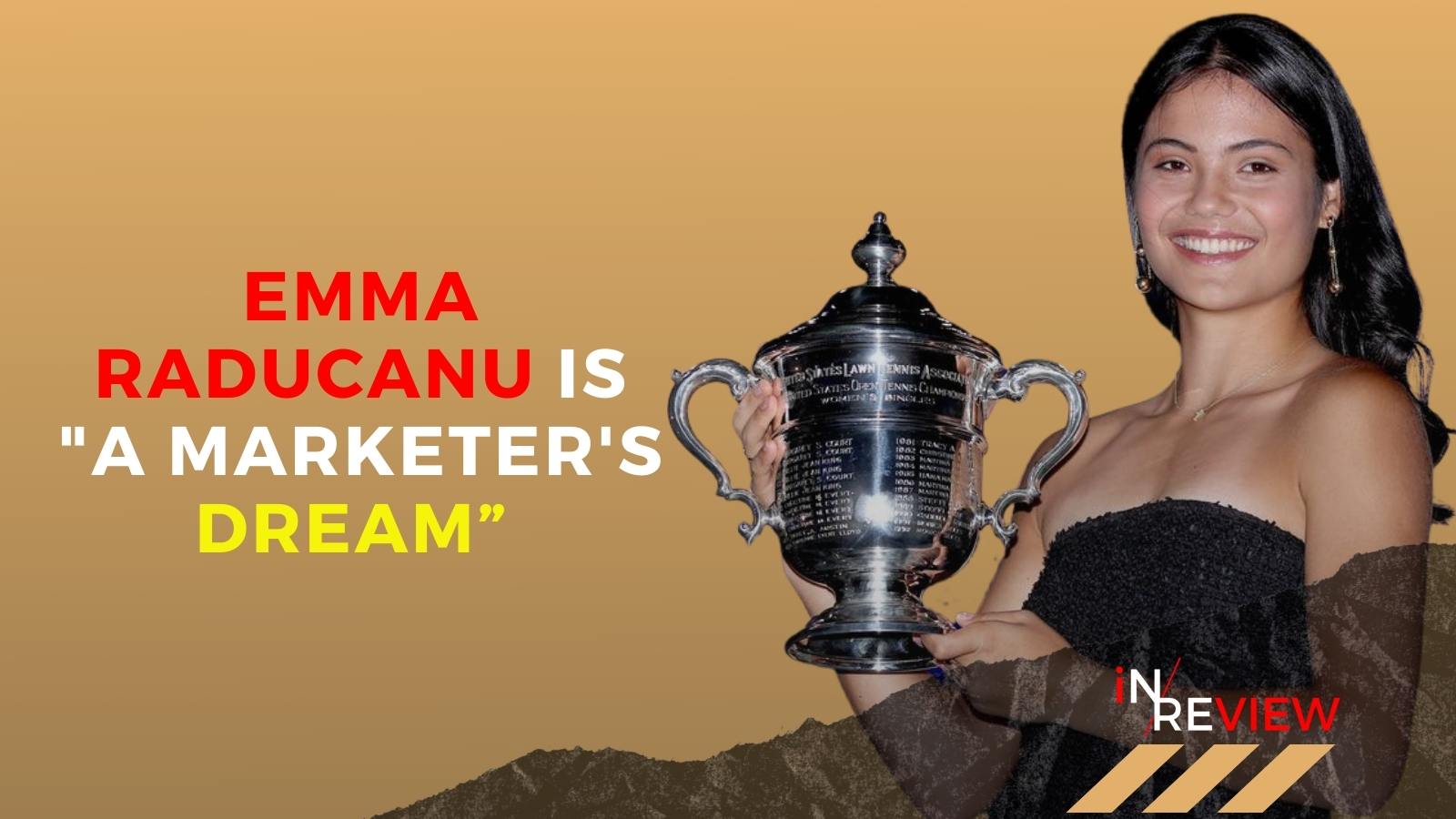 "Global brands will seek her endorsement — alongside her current sponsors Nike and Wilson — given her appeal as a Canadian, Romanian, Chinese, British citizen of the world. Expect the bidding war to start today," said Allyson Stewart-Allen, CEO of International Marketing Partners.
Raducanu is "a marketer's dream," Stewart-Allen, an associate fellow at the University of Oxford's Saïd Business School, said in a statement.
Raducanu has "captured the imagination of the world," continued Shalit. "People who would have no interest in tennis are totally captivated by her," he added. "If Emma wins Wimbledon next year and [can] be an ongoing champion for the next five to 10 years, [she] will be become the world's first billion-dollar female sports star."
The article writes the 'big money in tennis is earned off the court. It says sponsorship deals eclipse tournament winnings and Raducanu will have plenty coming her way. 
But for Emma to enter the "big money league" she will have to continue her success on the court. 
"A tennis star has to sustain high levels of success over a period of years to earn this kind of sum. And the task is often harder for female players who are commonly paid less than their male counterparts"
Read the full story, CAN EMMA RADUCANU BECOME SPORTS' FIRST BILLION DOLLAR WOMAN? By Hanna Ziady on Action News Now
Is there a gender pay gap in sports?
Whether professional players receive salaries or individual prize money from competitions, male athletes in basketball, golf, soccer, baseball and tennis make anywhere from
15% to nearly 100% more than female athletes
Who is the highest paid female athlete?
Naomi Osaka: $55.2 million Prize money: $5.2 million Endorsements: $50 million

Serena Williams: $35.5 million
Simone Biles: $6 million

Jin Young Ko: $5.6 million

Sei Young Kim: $4.7 million

Garbiñe Muguruza: $4.5 million

Alex Morgan: $4.3 million

Megan Rapinoe: $4.1 million
When did the gender pay gap in sports start?
Billie Jean King brought awareness to the issue of unequal pay in the early 1970s, when she was awarded $2,900 less than her male counterpart at the Italian Open. The timeline of the gender pay gap in sports displays the significant events that have occurred since the 1970s.