BRIEF – ME! – ENTERTAINMENT NEWS BRIEFING
Entertainment Briefing, Catch up with this week's top stories from the world of music, film and TV.
Eminem faced a visit from the secret services following his anti-Trump lyrics. Selena Gomez is back with a new Bieber-inspired track. Millie Bobby Brown is set to turn her hand to a music career once she turns 16.
In the film and TV world, Francis Ford Coppola backs Martin Scorsese's views on Marvel movies. Soap stars defend the actress who became front-page news after she was discovered to now be working as a security guard in a shop. And disgraced movie mogul Harvey Weinstein was seen attending an NYC event for emerging actors.
All in today's ENTERTAINMENT briefing – A weekly roundup of all the news headlines that you need to know, summarised as part of WTX News Briefing.
…………………………………………………….
EMINEM INVESTIGATED BY SECRET SERVICE FOR ANTI-TRUMP LYRICS
Just Jared reports rapper Eminem and his lawyers received a visit from the Secret Service last year after the agency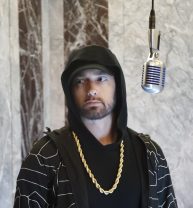 was contacted by a "concerned citizen."
According to Buzzfeed, the visit was due to the anti-Trump lyrics in his freestyle "The Storm." One the track Eminem called out Trump for criticising NFL players, for his reaction to Charlottesville and more. E also took aim at Ivanka Trump on his song "Framed". A third track, "The Ringer" also sees Eminem continue his attack on the president. 
Read the full story on Just Jared
…………………………………………………….
SELENA GOMEZ RETURNS WITH NEW TRACK 'LOSE YOU TO LOVE ME'
WTX News says Selena Gomez has dropped her first solo single of 2019 – 'Lose You to Love Me'. Surprisingly, the pop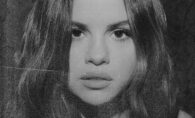 star shot the entire music video on an iPhone 11 Pro. The usual collaboration with Apple comes with the #shotoniphone tag campaign. 
In a statement, Gomez said: "This song was inspired by many things that have happened in my life since releasing my last album.
"I thought it was important to share the music, as I know many can relate to the fact that the road to self-discovery generally comes from the scars in one's life."
Read the full story on WTX News
…………………………………………………….
WOMEN CONFRONT HARVEY WEINSTEIN AT NEW YORK EVENT
BBC News says several women were booed or asked to leave a New York actors event after they confronted Harvey
Weinstein who was in attendance. 
The movie mogul was in the audience at a showcase for emerging talent when comedian Kelly Bachman criticised him on stage. Despite Weinstein being accused of several counts of sexual assault, it was the women who were booed or asked to leave the event. 
Bachman referred to him as "the elephant in the room" and "Freddy Krueger" as she spoke a the event. In response, Weinstein's representatives said the behaviour of the women was "rude" and "uncalled for."
Read the full story on BBC News
…………………………………………………….
FRANCIS FORD COPPOLA SAYS SCORSESE WAS KIND – 'MARVEL MOVIES ARE DESPICABLE' 
WTX News reports legendary director Francis Ford Coppola has publically backed Martin Scorsese's views that Marvel
movies are not real cinema. 
Speaking to journalists, Coppola said: "When Martin Scorsese says that the Marvel pictures are not cinema, he's right because we expect to gain something, some enlightenment, some knowledge, some inspiration."
Read the full story on WTX News
…………………………………………………….
MILLIE BOBBY BROWN TO LAUNCH MUSIC CAREER ONCE SHE TURNS 16
The Sun says Stranger Things Star Millie Bobby Brown is set to launch a music career in 2020 – once she turns 16. It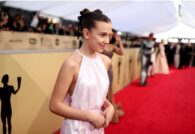 has been reported that the actor is in talks to join the label 3 Beat, which is home to Cheryl Tweedy. 
A source said: "Millie is brilliantly talented. She has millions of Stranger Things fans but also has a passion for singing."
"She already has at least seven songs she loves but isn't planning to release anything until after she turns 16 in February, partly as her schedule is crazy."
The source reveals her team is currently deciding how to launch her career. And adds singing is natural for Millie.
Read the full story on The Sun
…………………………………………………….
JOBBING ACTORS SHOULDN'T BE SHAMED FOR TAKING NORMAL JOBS SAYS SOAP STARS
WTX News reports following a front-page splash of an ex-Eastenders actor working as a security guard for a shop, soap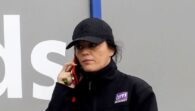 stars say jobbing actors should not be shamed for taking normal jobs. The story highlights the uncertainty of the acting profession. And it's not usual to see actors working regular jobs in between TV stints. 
But one TV critic says the story of Katie Jarvis ( Haley Slater on Eastenders) is far more complicated. She questions why Javis was suddenly dropped from the show and why she needed the cash so quickly.
Read the full story on WTX News
https://wtxnews.com/2019/10/19/entertainment-briefing-harry-styles-martin-scorsese-mark-ronson-adele-nicki-minaj-and-more/
…………………………………………………….
FOLLOW US ON SOCIAL MEDIA AND SHARE WTX NEWS WITH YOUR FRIENDS AND FAMILY:
Facebook – Please like our page
Twitter – Twitter updates available in English and Arabic. Please follow us and we would love to hear from you
Instagram – Follow our pages in English and Arabic