America's gun control: Refusal to address silent epidemic' 
President Obama and Joe Biden have called for tighter gun control. Just days after a man shot and killed eight people at Asian-owned spas in Georgia, another shooting rocked the US.
On Monday, 10 people, including a police officer, were killed in a mass shooting at a supermarket in Boulder, Colorado.
While the suspects in both cases have been arrested, the events have reignited the age-old debate on gun control in America.
Earlier today on Tuesday morning 19 children have been killed in a mass shooting in Texas.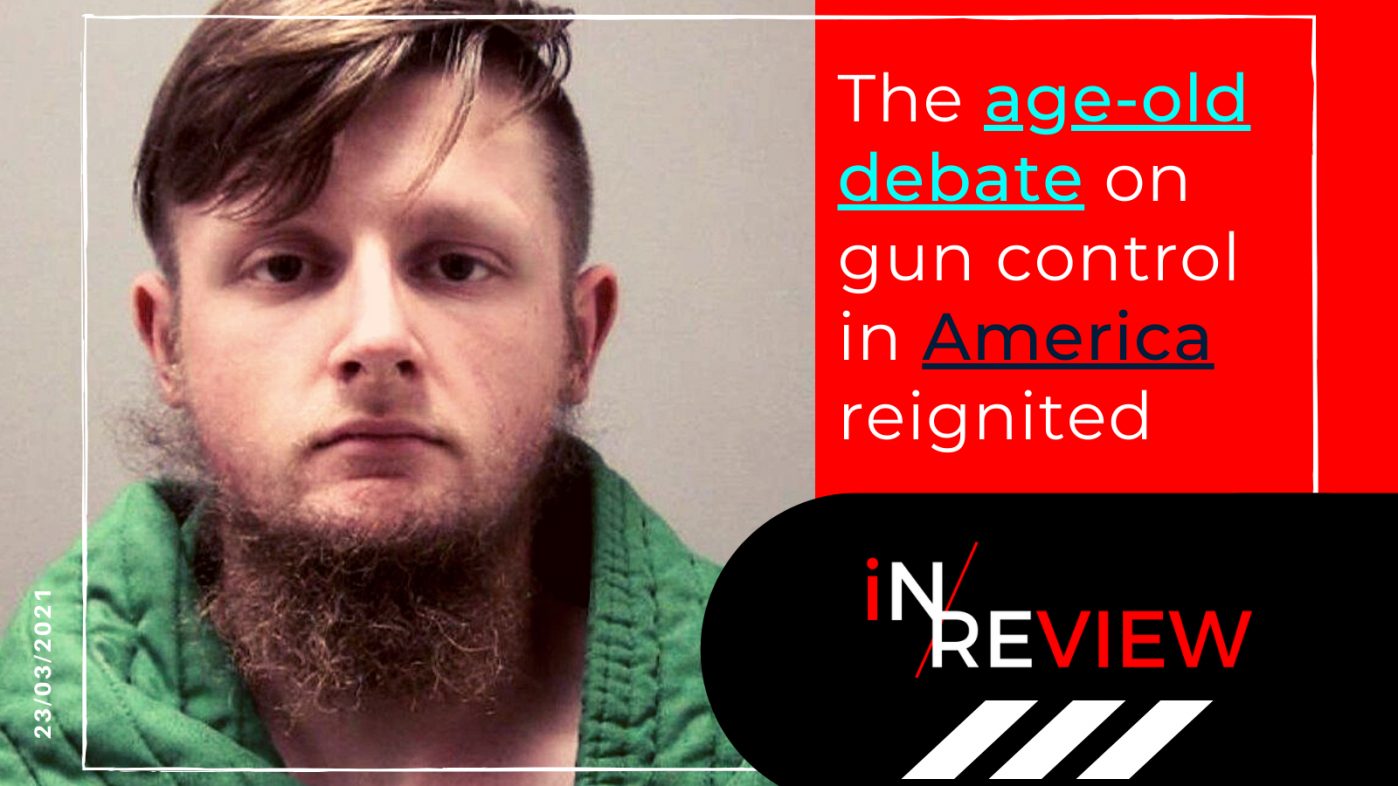 The world thinks America's gun laws are crazy — and they're right
Writer Brian Klaas writes it appears that regardless of how horrific the events are it seems likely nothing will lead to tighter gun control. 
In the UK, the 1996 school shooting in Scotland that killed 17, led to the government introducing sweeping gun control legislation. There has only been one mass shooting since. 
Even after accounting for population differences, the gun homicide rate in the United States is around 73 times higher than the same figure for Britain. 
And partly because guns are much more effective weapons to kill, the overall intentional homicide rate in the United States is about 4.5 times higher than Britain's homicide rate.

There are an estimated 393 million civilian-owned guns in the United States. It's the highest rate of gun ownership in the world. The United States, home to around 4 per cent of the world's population, accounts for nearly half the civilian-owned guns in the world.
'Nothing perplexes the rest of the world so much as our stubbornly lax gun laws and our refusal to address the gun deaths epidemic.'
But it isn't just the number of guns; it's also what kind of guns and ammunition are legal and how you buy them. The shooter in Dayton, Ohio legally ordered his AR-15-style assault rifle online. He also bought a "double drum" magazine, allowing him to fire 100 rounds in a matter of seconds without reloading. In most other developed countries, such semiautomatic assault-style weapons and ammunition magazines are banned. 
America has a gun deaths epidemic. If you add up all the U.S. soldiers who have died in every war in our nation's history — from the Revolutionary War to the Civil War to World War II and the recent wars in Iraq and Afghanistan — that number is still lower than the number of civilians who have died in gun-related incidents in the United States in the past 50 years.
Every other rich country on the planet has figured out how to reduce gun violence. It's time we learned from them.

The Gun Industry in America: The Overlooked Player in a National Crisis
The Centre for American Progress reports the national conversation about gun violence often misses one key point: The gun industry.  
The report says the gun industry in the United States is effectively unregulated. The laws governing the operation of these businesses are porous and weak. The federal agency charged with oversight of the industry—the AFT —has been historically underfunded and politically vulnerable, making it nearly impossible for the agency to conduct consistent, effective regulatory oversight activities.
 Congress has also imposed restrictions on how ATF can perform this regulatory work through restrictive policy riders on the agency's budget. Congress has also eliminated some of the most useful tools for ensuring that gun industry actors operate their businesses in the best interests of consumers and are held accountable for harm caused by their products.
The national debate over gun violence rarely focuses attention on the role of the gun industry in enabling this public health crisis
The result of these weak laws, lack of resources, and lack of political will to support gun industry regulation is that the industry that produces and sells deadly weapons to civilian consumers has operated for decades with minimal oversight from the federal government and almost no accountability in the U.S. legal system.
The high rates of gun death experienced in the US is not inevitable. There is much more that can be done to provide better oversight and regulation of the gun industry, which would have a significant impact on reducing gun violence and making all of our communities safer.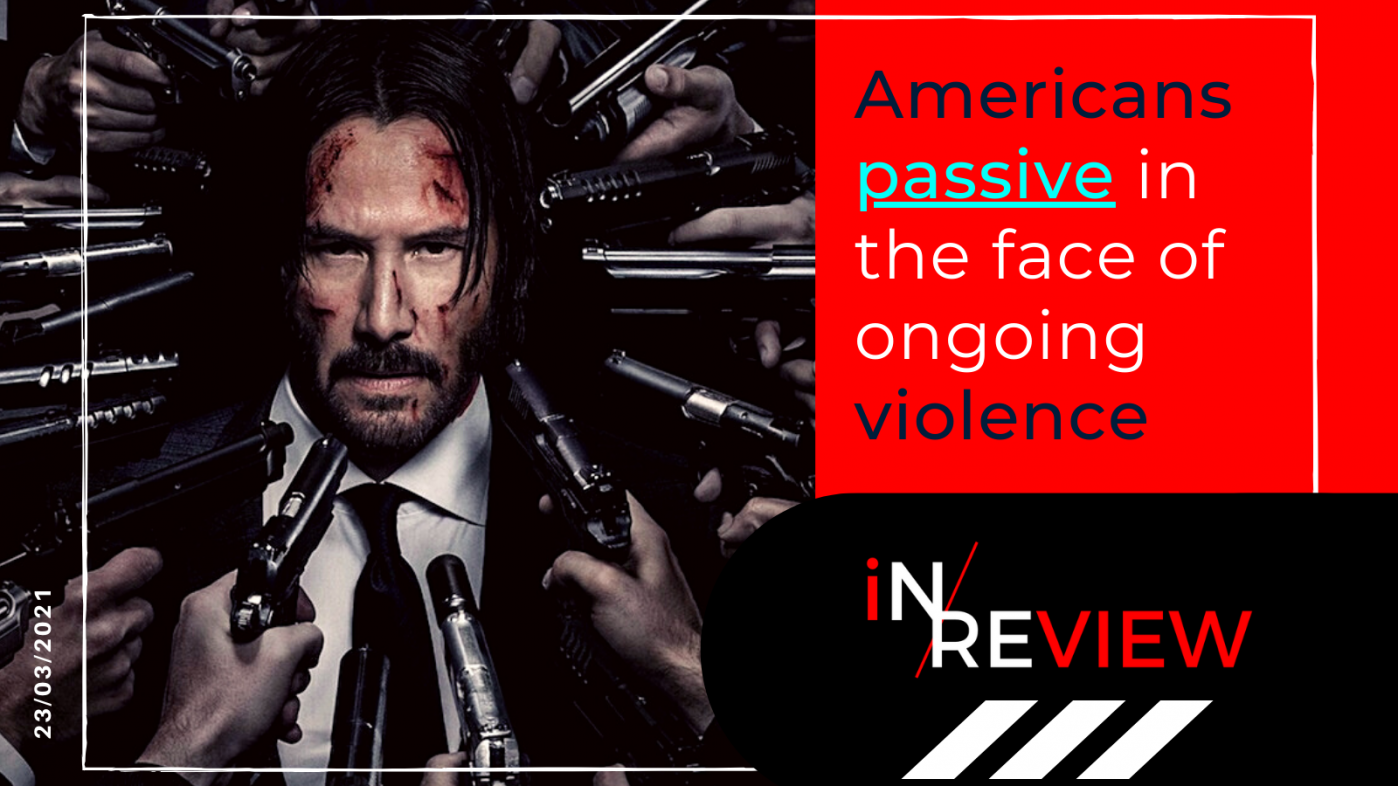 What connects America's mass shootings statistics? Easy access to guns.
Helaine Olen writes for the Washington Post how recent mass shootings happened is not mysterious. 
Writing about the Atlanta shootings – that saw eight people killed, 6 of which were Asian-American women – Olen highlights how easy it was for the gunman to purchase his weapon 'a few hours before going on his rampage.' 
It is so commonplace that it barely merits a mention in most articles about the massacre
The US is a violent society, ever since Europeans stepped foot on its shores. The US ongoing gun-violence death toll is just another 'facet of our violent history' Olen writes. 
But it could be brought to an end. The US homicide rate dwarfs that of any other comparably advanced nation. Nations with looser attitudes towards gun ownership experience more gun violence than those without.  
In the United States, there are so many firearms in circulation that there are more than one per every American.
The article says that while mass-shootings dropped over 2020 (likely due to the pandemic), gun violence is up in many cities. Murder rates in big cities increased by more than one-third last year and the vast majority were committed with firearms. 
'We mourn, we are furious, we wonder about motivations and then it happens again. And again. And again.'

Most Americans would like to see it made significantly more difficult to purchase a gun, but it has yet to happen in any meaningful way. Legislation mandating a background check passed the House of Representatives, but it's not expected to go anywhere in the Senate.This is, in part, because the government seems to be controlled by special interests. 
But American don't agree on how to solve the gun problem. Most Americans favour background checks and banning people with mental illnesses, but other issues are more contentious. Half of Americans don't think restricting ownership will reduce mass shootings and political divisions also play a part. 
Olsen suspects a combination of America's bloody past and ongoing inaction feeds on itself, leaving Americans passive in the face of ongoing violence. 
Factbox: Major Mass Shootings in the United States – USN
The Colorado attack is the 7th mass shooting in 7 days in the US – CNN
How will America respond to two mass killings in a week? – Poyter 
'Our prayers remain with the family': Boy, 15, injured by another student in 'targeted' Arkansas school shooting – USA Today 
U.S. House passes two Democratic-backed gun control bills – Reuters 
Twitter buzzes with demand for stricter gun laws in US after Colorado shooting – The Free Press
Dunblane 25th anniversary: Victim's siblings now campaigning to change US gun laws – LBC
2021 Atlanta spa shootings
On March 16, 2021, a series of mass shootings occurred at three spas or massage parlours in the metropolitan area of Atlanta, Georgia, United States. Eight people were killed, six of whom were Asian women, and one other person was wounded. A suspect, 21-year-old Robert Aaron Long, was taken into custody later that day. 
2021 Boulder shooting
On March 22, 2021, a mass shooting occurred at a King Soopers supermarket in Boulder, Colorado, United States. Ten people were killed, including Boulder police officer Eric Talley. A person of interest was injured and transported to a nearby hospital.
List of US Mass shootings in 2021
This is a list of mass shootings in the United States that have occurred in 2021. Mass shootings are incidents involving multiple victims of firearm-related violence. The precise inclusion criteria are disputed, and there is no broadly accepted definition.