3 Plant-Based Recipes for Ramadan
Ramadan is being observed by Muslims worldwide. It is a month of prayer, self-reflection, fasting, worship and helping those less fortunate. 
Ramadan is celebrated all over the world and traditions and meals vary by region. There are plenty of plant-based Ramadan recipes that you'll love out there – here are our favorite three. 
KOSHARI RECIPE– EGYPTIAN NATIONAL DISH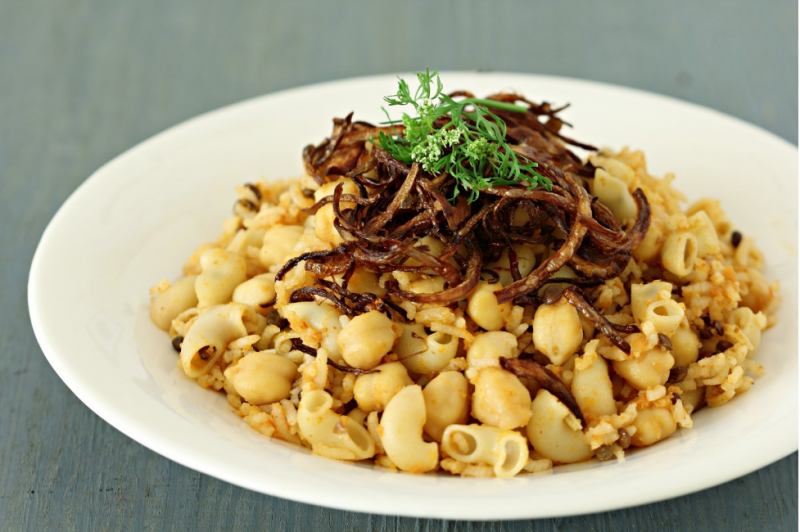 Sauce: 
2 tbsp tomato paste

15 oz tomato sauce
1 cup of water
1 tsp cumin
1 tsp ground coriander
½ an onion
Optional: 1 Green pepper
Fried Shallots: 
1 cup of vegetable oil 

2 shallots 
Rice and Pasta: 
1 cup of medium grain rice (sushi rice is perfect here) 

¾ cup of brown lentils 

4 cups of water 

Pinch of salt  

1 cup of elbow pasta 

Optional: canned chickpeas
For the sauce: 
Roast green peppers in the oven for 40mins until tender
remove seeds and green pepper top and puree
 Over medium heat, sauté diced onion until translucent.
Add tomato paste, coriander, and cumin and cook for roughly 2-3 minutes to cook off the metal flavor of the tomato paste.
Add puree tomato sauce and pureed green pepper. Simmer on medium-low for 30 minutes, stirring occasionally.
Season with salt and pepper to taste.
For the fried shallots:
 thinly slice the shallots into rings. Try to be as consistent as possible, so the shallots cook evenly.

In a saucepan add the shallots and cold vegetable oil.

The shallots should be fully submerged, so they fry instead of sauteing.

Cook over medium heat for roughly 5 minutes agitating the shallots slightly so they don't stick together and cook evenly.

Once golden brown, remove from the oil and salt.

The shallots will continue to cook once you remove them from the oil, so remove them when they are still on the pale side
For the rice:
add the rice and lentils to pot, and rinse a few times under cold water

Add water and a pinch of salt.

Cook on medium heat for 20 minutes or until the rice and lentils are fully cooked.
KOFTA RECIPE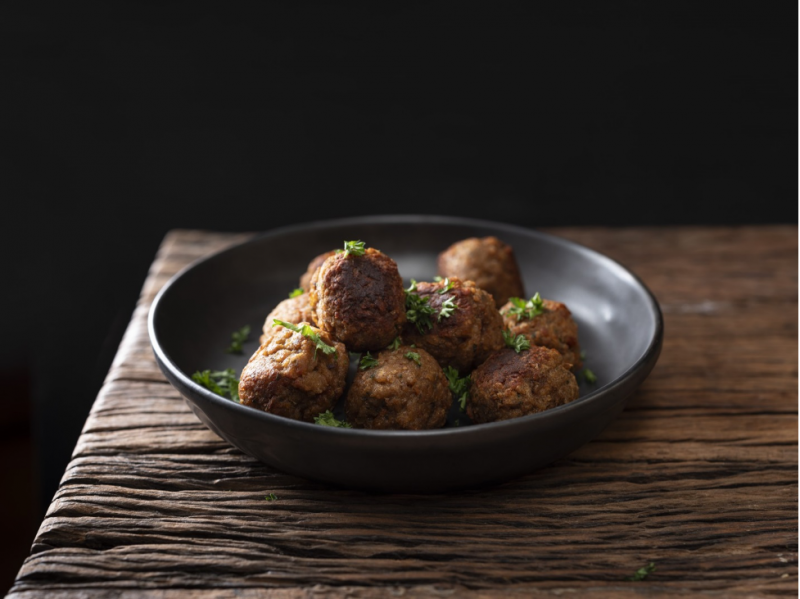 1 package of ground beef alternative (Impossible or Beyond beef) 

1 tsp of garlic powder 

1 tsp of onion powder 

2 tsp of Allspice 

1 tsp of Cinnamon 

¼ cup of oat milk 

½ cup of panko 

¼ cup of chopped parsley 

4 pinches of salt 
Mix all the ingredients thoroughly in a bowl.

To test the seasoning, you can take a small portion of the mixture and cook in a skillet for 1-minute.   

Separate the mixture and begin forming into meatballs or a 2-inch-long oblong shape.
Heat a skillet over medium heat, add a thin layer of olive oil and cook the kofta in batches.
It should take 3-4 minutes per side each side should be browned.
BABA GHANOUSH RECIPE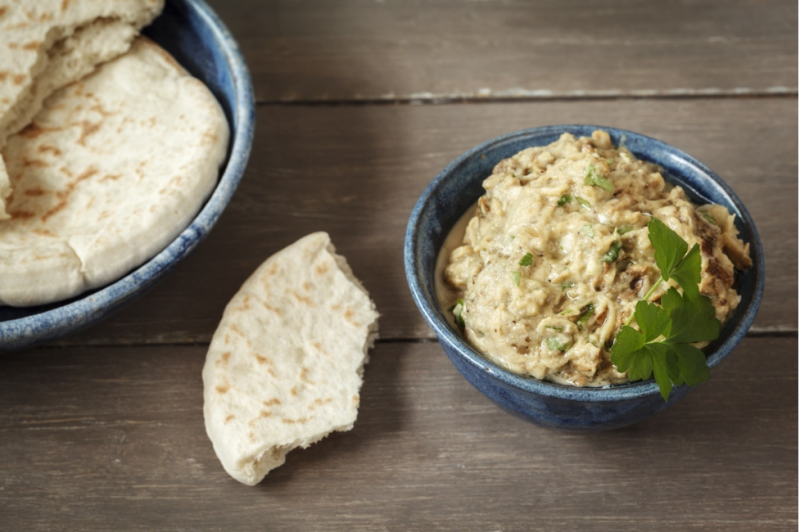 2 medium eggplants 

2 cloves of garlic 

¼ cup of tahini 

¼ cup of olive oil 

¼ cup of lemon juice 

Salt to taste 

Optional: a pinch of paprika 
Preheat oven to 400 degrees. 

Cut the eggplant in half-length-wise, place in a sheet tray, and toss in a thin coat of olive oil.
Add salt and pepper.
Cook for about 30 minutes or until fork-tender.
Let the eggplant cool for 10-15 minutes until cooled slightly and remove the eggplant skin.
Toss the eggplant skin.
Add the eggplant into a blender or food processer and add the rest of the ingredients.
Blend until smooth and season to taste
Recipes
3 perfect hangover fighting recipes 
Nigel Slater's recipe for halloumi with pickled slaw
Nigel Slater's recipe for beetroot remoulade with blood orange
……………………
FOLLOW US ON SOCIAL MEDIA AND SHARE WTX NEWS WITH YOUR FRIENDS AND FAMILY:
Facebook – Please like our page
Twitter – Twitter updates available in English and Arabic. Please follow us and we would love to hear from you
Instagram – Follow our pages in English and Arabic