Things to do in the strange period between Christmas and New Year 
The big day is finally over – after weeks of anticipation, preparing and excitement, the festive spirit of Christmas has passed along with the day itself. Here we all are, stuck in that strange festive limbo waiting for New Year so life can return to normal. This is the week commonly referred to as Twixmas. 
This week is a strange period and you'll be forgiven for feeling a bit on edge throughout – but with some preparation, it can be a fairly relaxing time. 
Here are some ideas of what you can do during the Christmas limbo. 
What to do with Christmas leftovers
Assuming you've got plenty of leftover food and considering we're against food waste we suggest using the leftovers for sandwiches and other easy dishes. 
Gordon Ramsey has shared via his website a recipe on how to use your turkey leftovers for a curry. The curry can be made in less than 20 minutes and any meat or vegetable can be used as a substitute. 
Forbes offers up 12 Creative Ways To Use Up Christmas Leftovers providing fun ideas so you can move away from those turkey sandwiches. It's also a fun way to get the kids cooking, with easy and simple recipes.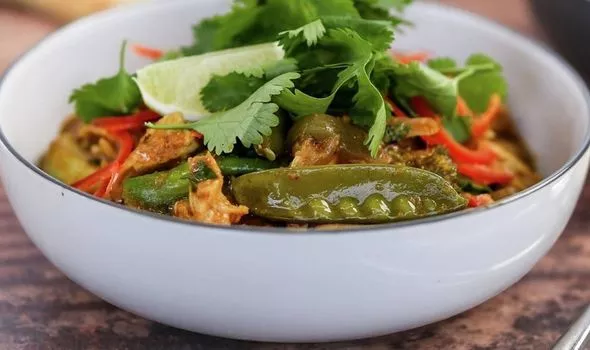 Festive family fun
It's time to continue the family festive fun. A trip to the pub, a family walk in the crisp winter air or catching up with a pal – it's time to be with family and friends and with the chaos of Christmas over, during the lull is the perfect time to catch up. 
Shop, shop, shop 
With the Boxing Day madness over, the lull is a perfect time to hit the sales. If you're looking for a new winter wardrobe, a cheap TV or just want to meander around the high street, do it now before the new year rolls in. 
Jigsaw puzzle or board game
Puzzles and board games are always worth attempting during the strange week of nothingness. It's likely you'll get bored and head back to Netflix, but give it a go and Instagram the attempt. 
Pub, pub, and more pub trips
Head to the pub, play cards and drink beer – family and/or friends may attend. Have fun with some festive songs on the jukebox and rest up near the pub fire. If you're in North London – The Spaniards Inn is a historic pub on Spaniards Road between Hampstead and Highgate in London and serves one of the best pub roasts in the city.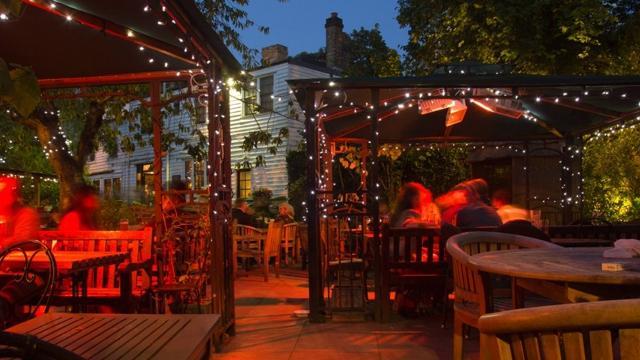 Chill out in front of the TV 
Christmas TV is a fan favourite, whether it's a rerun of classic festive films or new releases on Netflix, sitting on the couch and watching TV is a perfect way to start the week-long lull. The new Leo DiCaprio and Jennifer Lawerence flick Don't Look UP has hit Netflix and most streaming services have a wide selection of festive movies and blockbusters for the whole family. 
On TV, there'll be new bangers and classic reruns throughout the week with a collection of festive specials from throughout the years for you to keep an eye on.
Pay a visit to Winter Wonderland
If you've got a Christmas activities itch that still just can't be scratched, we recommend heading to this classic winter fairground-style pop-up before it vanishes back into thin air on January 3 for another year or so.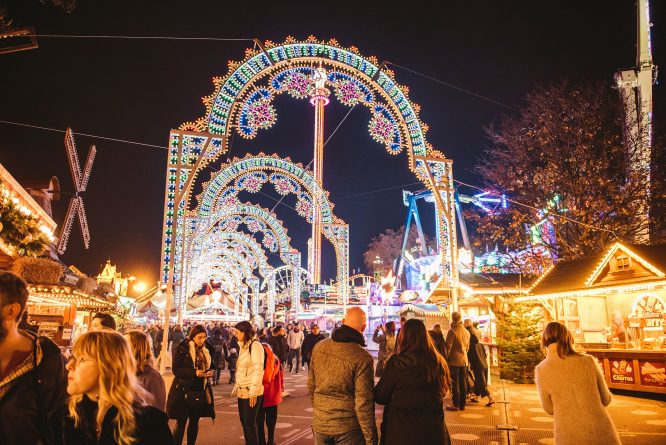 Explore a museum or an art gallery
London is famous for its museums and art galleries, so why not get your culture vulture hat on and see some of them during the week. The most obvious choice is the Natural History Museum – which has the ever-popular Wildlife Photographer of the Year exhibition and a display inspired by the magical Fantastic Beasts films entitled 'Fantastic Beasts: The Wonder of Nature' on until January 2 2022.
Go for a thrilling spin on an ice rink
Ice rinks tend to pop up all over the country for the Christmas period, so go get your skates on. One of the best is the ice rink outside the Natural History Museum. Others include Somerset House, the Hampton Court ice rink and one outside the Queen's House.
Enjoy the lull. It won't be long until the new year arrives and it's back to work and school. See you in 2022. 
---
Why is it called Twixmas?
That's Twixmas. The word itself stems from the old fashioned word 'betwixt', meaning between. It can be a peculiar few days, between the 27th and 30th December, when families are often thrown together and the dangerous combination of too much food, drink and boredom can have unpleasant consequences!
Is winter wonderland free to get in?
Winter Wonderland must be pre-booked and during off-peak times is free to enter, but entry at peak times and access to some activities requires a paid-for ticket.
Twixmas breaks 2021 UK
Keep an eye out for Twixmas breaks in 2021 – but be sure to keep updated on the latest government Covid travel advice before you book.
…………………
FOLLOW US ON SOCIAL MEDIA AND SHARE WTX NEWS WITH YOUR FRIENDS AND FAMILY:
Facebook – Please like our page
Twitter – Twitter updates available in English and Arabic. Please follow us and we would love to hear from you
Instagram – Follow our pages in English and Arabic