BRIEF – 

ME

!

– WORLD

 NEWS BRIEFING
In today's briefing update, an intense gunfight in Culiacan after troops locate EL Chapo's son. 
Turkey has agreed to suspend its Syria offensive whilst Kurds withdraw.
France says it has foiled a 9/11 inspired plane hijacking attack.
 ALL in today's WORLD news briefing – A daily roundup of all the news headlines that you need to know, summarised as part of WTX News Briefing.
…………………………………………………….
GUNFIGHT RAGES IN CULIACAN AFTER TROOPS LOCATE CHAPO'S SON
Arab News reports an intense gunfight raged in the capital of Mexico's Sinaloa state on Thursday after security forces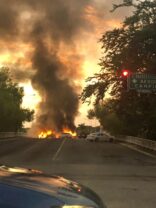 located El Chapo's son. He is wanted in the US on drug trafficking charges. Mexican security secretary Alfonso Durazo said 30 members of the National Guard and army were patrolling in the area when they were fired on from a house. They repelled the attack and found Ovidio Guzman Lopez in the house. The house was then surrounded by heavily armed gunmen who had "a greater force" and authorities decided to suspend the operation. It is unknown if Ovidio Guzman was arrested or went free after being located.
Read the full story on Arab News
…………………………………………………….
TURKEY AGREES TO SUSPEND SYRIA OFFENSIVE WHILE KURDS WITHDRAW
France 24 says Turkey has agreed to pause its offensive in Syria for five days to let Kurdish forces withdraw form a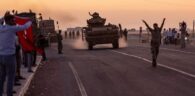 "safe zone" Ankara had sought to capture. US VP Mike Pence announced the truce after talks in Ankara with the Turkish President. The move has been hailed by the US President who said it would save "millions of lives." But if implemented it would achieve all the main objectives Turkey announced when it launched the assault. Including control of a strip of Syria more than 20 miles deep, with the Kurdish YPG militia, formerly close US allies, obliged to pull out. 
Read the full story on France 24
…………………………………………………….
FRANCE FOILED '9/11-INSPIRED' PLANE HIJACKING ATTACK, NATIONAL SECURITY CHIEF REVEALS
RT News says a terrorist plot inspired by the 9/11 2001 attacks in the US was recently foiled by French police. It was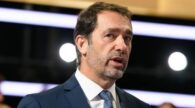 revealed by Interior Minister Christophe Castaner who was defending his record after the fatal stabbings at the Paris police HQ. During an on-air appearance, he brought up for the first time last month's arrest of "an individual who wanted to take inspiration from September 11." The wannabe attacker had a "project" to hijack a plane and was "getting organised" to do so. No other details were given by the minister. But media have filled in the blanks. The suspect lived just west of central Paris, is a French national and under 30 years of age, according to reports. 
Read the full story on RT News
…………………………………………………….
FOLLOW US ON SOCIAL MEDIA AND SHARE WTX NEWS WITH YOUR FRIENDS AND FAMILY:
Facebook – Please like our page
Twitter – Twitter updates available in English and Arabic. Please follow us and we would love to hear from you
Instagram – Follow our pages in English and Arabic
Leave a comment