MAINSTREAM MEDIA DOESN'T CARE
The mainstream media doesn't care about anti-Asian hate crimes, in fact, they're fuelling it 
Since the start of the pandemic, there has been a rapid rise in anti-Asian hate crimes across both the US and UK. 
In San Francisco, a local television station showed footage of a young man sprinting toward, then violently shoving to the ground, a man identified as Vicha Ratanapakdee, 84, who had been out for a morning walk in the Anza Vista neighbourhood of San Francisco. He later died.
There are many factors in this horrendous rise, one of the most prominent is the mainstream media's overuse of Asian pictures on any Covid story they have. And their lack of interest in addressing the abuse. 

The U.S. Is Seeing a Massive Spike in Anti-Asian Hate Crimes
The Cut says last week, a person was caught on camera shoving a 91-year-old man in Oakland's Chinatown. The attack came amid a sudden and massive rise in the number of hate crimes against Asian Americans across the country, a phenomenon many activists argue is not getting as much media attention as it deserves.
The skyrocketing number of hate crimes against Asian Americans continues to grow, despite our repeated pleas for help," Kim wrote. "The crimes ignored and even excused. Remember Vincent Chin
Vincent Chin was a major figure in the Asian American rights movement. In 1982, the 27-year-old Chinese American man was killed in a hate crime by two white autoworkers. "It's because of you little m—f—s that we're out of work," one of the attackers allegedly said. After his death, Chin's killers, Ronald Ebens and Michael Nitz, pleaded guilty to manslaughter and were sentenced to three years probation and a $3,000 fine. Neither spent a day in jail. The verdict sparked national outrage.
"The Vincent Chin case forced Asian Americans into the civil-rights discourse." Roland Hwang, the co-founder and former president of American Citizens for Justice told NBC News. Until then, Hwang explained, the national discussion about race relations had centered on Black and white Americans. "The Vincent Chin case, along with other cases, each serves as a wake-up call to address anti-Asian bias and racial intolerance."
Now, nearly 40 years after Chin's death, hate crimes against Asian Americans are on the rise in the U.S. Back in September, NYPD data showed that there has been a 1,900 percent increase in anti-Asian hate crimes in New York City in the past year. 
And the violence has continued into 2021. An 84-year-old Thai American man, Vicha Ratanapakdee, was killed in an unprovoked attack in San Francisco; a 64-year-old Vietnamese American woman was assaulted in broad daylight in San Jose and robbed of $1,000 in cash she had taken out for the upcoming Lunar New Year celebration; and in New York, Noel Quintana, 61, a Filipino American, was slashed in the face with a box cutter while riding the subway.
This may be the first time you are hearing about this violence if you are not following Asian American news because the mainstream media does not spotlight our stories. Nguyễn wrote in the caption alongside her video. "Racism kills."
Many blame the Trump administration for inciting this violence; Trump and his team embraced racist and xenophobic anti-Asian rhetoric early on in the pandemic, repeatedly referring to COVID-19 as the "China virus" and the "Wuhan virus."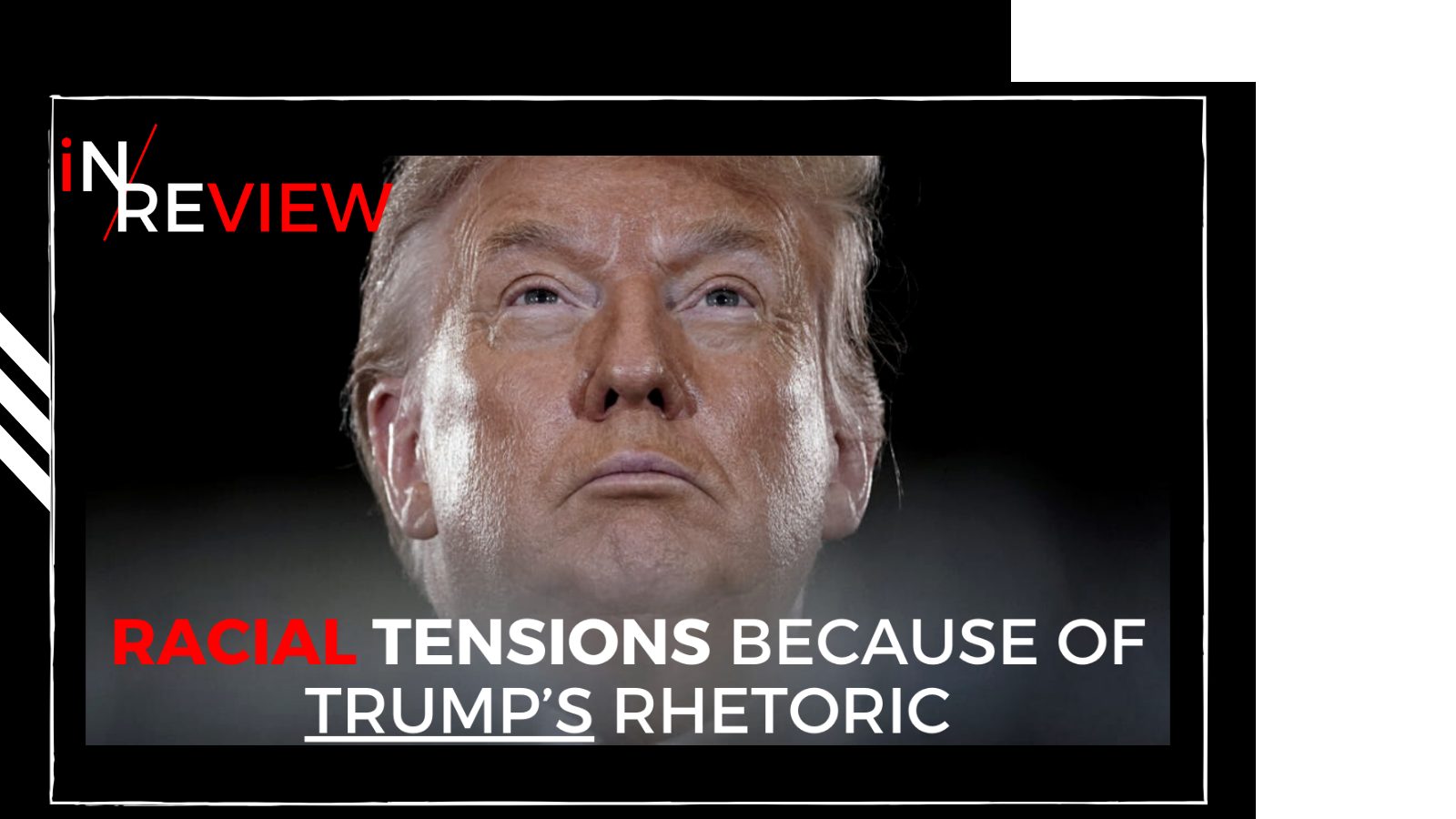 BRITISH MEDIA USING ANTI-CHINESE IMAGERY
Has the UK media's COVID-19 coverage fueled anti-Chinese attacks?
CGTN says UK media outlets have been accused of using anti-Chinese imagery in their reporting of the COVID-19 pandemic and fueling a rise in hate crimes
Racist attacks against Chinese people and those from south and east Asia living in the UK have risen sharply since the start of the crisis. 
Labour MP, Sarah Owen fears the rise in violence could be the result of imbalanced reporting on the crisis by mainstream media. 
Coronavirus has been given the face of a Chinese Asian person. Some 33 percent of images used to report COVID from the British media have used the image of someone who looks like me completely unnecessarily and unrelated to the story
The Met Police has warned that far-right groups in the UK are using the pandemic to justify attacks on minority groups, including Chinese, south and east Asian citizens.
Owen added: "In March, Jonathan Mok, a 23-year-old student from Singapore, was punched and kicked in the face on Oxford Street by a group of men after he'd heard shouts of 'coronavirus' and 'I don't want your coronavirus in my country.'
"In Hitchin, just down the road from my constituency, a takeaway owner was spat at and repeatedly asked if he had coronavirus."
Owen believes mainstream media outlets and social media companies must now do more to present balanced coverage of the pandemic, which she hopes will in turn reduce the number of racist attacks.
"The government needs to work with media outlets to stop the lazy overuse of east Asian imagery in their reporting of COVID-19 – especially when it bears no relation to the story and to hold social media companies to account for their ridding their sites of racism and conspiracy theories."
Owen said: "After this debate, I hope this is something that is reflected on by the media about the use of images when they have been reporting on COVID-19 and they absolutely understand the pain and the anguish of individuals who are living in the United Kingdom. 
"We've got the online harms white paper that is coming and one of the commitments of that paper is to form a communications campaign educating people about hate crimes and part of that will involve working with press organizations."

What You Can Do About Anti-Asian Violence
Rolling Stone says recent attacks on elderly Asian victims are at the centre of a rising national dialogue about anti-Asian and Asian-American racism, with the latest incidents coming nearly a year after the coronavirus pandemic spawned increased vitriol towards people of Asian descent across the country.
While news of violent incidents are slow to trickle out in the mainstream press, reaction from the Asian-American community has been swift. 
"The reality is many of these [stories] involve videos where you see direct, violent attacks on elders. And so when you see that, there's a visceral reaction — that I think all of us rightfully have — to seeing someone that is very vulnerable in our society getting attacked in this senseless and tragic manner," says John Yang, president and executive director of Asian Americans Advancing Justice (AAJC).
 It's understandable that we want to focus on this now. We also need to keep our focus even when there aren't these videos, even when there isn't that one single incident that brings it out
One of the first memorandums President Biden released was to condemn xenophobia, racism, and intolerance against Asian Americans and Pacific Islanders, stoked by what the memo referred to as "unfounded fears and perpetuated stigma."
The release cited the estimated two million Asian Americans and Pacific Islanders serving on the front lines of the coronavirus crisis as healthcare providers, first responders, and other essential workers. "Despite these increasing acts of intolerance, Asian Americans and Pacific Islanders have made our Nation more secure during the Covid-19 pandemic and throughout our history," President Biden's memo said.
While the recent news coverage focuses on acts of violence, Yang notes that a self-reported hate incident does not have to involve physical injury, but can still traumatize, instill fear, and impact a victim and their community negatively.
As calls continue to grow for awareness and action in relation to the new spate of attacks, there is a parallel call for solidarity and support, with Asians seeking allyship from outside their own communities. Yang says there are a number of ways people can step up to show their support.
What Can You Do to Support the Asian Community?
Provide Community Resources
Yang emphasizes that there are several ways to create safer public spaces, not just in Asian neighbourhoods, but for the community at large. "Safety looks like… making sure that we provide a protective network for [our elders], making sure that there are community resources if there are attacks, and making sure that there is a response group that helps to provide the resources that they need," he says.
Inter-Community and Inter-Racial Dialogue
It's important, Yang stresses, to be "Having these conversations not only within the Asian community [and] making sure Chinese Americans are talking to Indian Americans, are talking to Vietnamese Americans. But then expand that out — talking to the Black community, the Latino community, too," he says. "Because the bottom line is, we're all in this together. And if we all feel that connective thread, that connective tissue, that's what's going to lead to longer-term solutions, longer-term protection of all of us during this environment."
Education
Yang calls "the education piece" part of the long-term strategy that people need to think about. To Yang, that means, "Making sure that people understand the history of Asian-Americans in America, that we have been a fabric of this country for centuries. And in that sense, we are not foreigners to this country, he concludes. "Rather, we are part of this country." 
Hundreds of people are volunteering to escort elderly Asian Americans to help keep them safe
CNN says Jacob Azevedo's stomach turned as he watched a disturbing video of an 84-year-old Thai American man who was fatally shoved to the ground on a sidewalk in San Francisco.
A recent surge in attacks on older Asian Americans in the Bay Area has heightened concerns among activists and leaders in the community.

Exhausted by the violence, Azevedo offered on social media to walk with anyone in Oakland's Chinatown neighborhood to help them feel safe.
"I wasn't intending to be some kind of vigilante," Azevedo, 26, told CNN. "I just wanted to offer people some kind of comfort."
His idea quickly resonated throughout the community and within days he had nearly 300 volunteers reaching out to join him to protect the community in a project now called Compassion in Oakland.
Azevedo, who is of Hispanic descent, believes this is a moment for all minority groups to stand in solidarity with the Asian American community. He said people from all racial backgrounds and ages reached out to him sharing the same desire to help support the community.
"This is important because this community just needs healing," Azevedo said. "There's a lot of racial tensions going on because of the previous president's rhetoric but in general our communities need healing. This is an issue that's been ongoing for a while."
Azevedo hopes that the organization can work with law enforcement in the future to protect the community.
All of us need to come together if we hope to make this a safer community for the years to come – Azevedo said.
The group planned a soft launch of the project on Saturday with a few volunteer groups on the streets. They hope to continue to build awareness of the issue in the community.
Anti-Asian Violence in US Demands Response – Human Right Watch
Designer Phillip Lim speaks out against rise in anti-Asian attacks in the US – The Guardian
Anti-Asian Hate Crime Surge Fuels Demands for Systemic and Sensitive Responses – The City 
'Stop killing us': Attacks on Asian Americans highlight rise in hate incidents amid COVID-19 – USA Today 
My Mother Was a Victim of the Rise in Anti-Asian Crime—Here's What You Can Do to Help – Vogue 
Coronavirus: What attacks on Asians reveal about American identity – BBC News
List of incidents of xenophobia and racism related to the COVID-19 pandemic
The COVID-19 pandemic, which started in the city of Wuhan, Hubei, China, in December 2019, has led to an increase in acts and displays of sinophobia as well as prejudice, xenophobia, discrimination, violence, and racism against people of East Asian, North Asian and Southeast Asian descent and appearance around the world. With the spread of the pandemic and formation of hotspots, such as those in Asia, Europe, and the Americas, discrimination against people from these hotspots has been reported.
Read the list 
COVID 19 Resources: ANTI-ASIAN HARASSMENT AND VIOLENCE
COVID-19 does not discriminate based on race, yet Asian Americans have been targeted by racism, xenophobia and acts of violence related to COVID-19.
As Lunar New Year approaches, many Asians worry about future journeys.
COVID-19 fuels the latest wave of anti-Asian racism. Here's how that affects global tourism. – Read on
Leave a comment