Russia hits Kyiv missile factory. Pounding a Ukrainian rocket factory following the sinking of its Black Sea flagship, President Volodymyr Zelensky said his allies could shorten the war by delivering the weapons he had requested.
The Vizar factory, near Kyiv's international airport, was seriously damaged in the overnight strikes, an EU news journalist saw on Friday.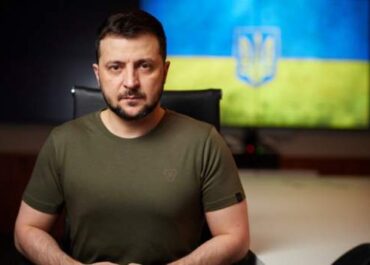 Russia hits Kyiv
Russia said it had used sea-based long-range missiles to hit the plant, which Ukraine's state weapons manufacturer says produced Neptune cruise missiles — the projectiles both Kyiv and Washington say were used to sink the Moskva warship.
"There were five hits. My employee was in the office and got thrown off his feet by the blast," Andrei Sizov, the 47-year-old owner of a nearby wood workshop, told EU News.
"They are making us pay for destroying the Moskva," he said.
Weapons plea
In his nightly address, Zelensky made another weapons plea for allies to send more firepower to boost the defence efforts.
"You can make the war much shorter," he said. "The more and the sooner we get all the weapons we have requested, the stronger our position will be and the sooner peace will come."
The head of Ukraine's army had made a similar point in a phone call to the chairman of the US Joint Chiefs of Staff Mark Milley, the military said on Saturday.
……………………………………..