Brooklyn subway shooting: Person of interest Frank James posed himself as an American freedom fighter on YouTube for years going unnoticed by YouTube.
Frank James, the man the NYPD identified as a person of interest in connection with the Brooklyn subway attack Tuesday morning, posted a string of antagonistic video rants to a YouTube channel for years.
Frank James has been linked to addresses in Wisconsin and Philly and lists his hometown as the Bronx on social media. He is currently on the run and thought to be working alone.
NYPD Police also linked James' credit card, which they said they found at the subway crime scene, to a U-Haul van found parked on Kings Highway later in the day.
Fox News has picked at certain parts of his videos and is suggesting he was a Black racist. Which isn't true, he was indiscriminately shooting at anyone.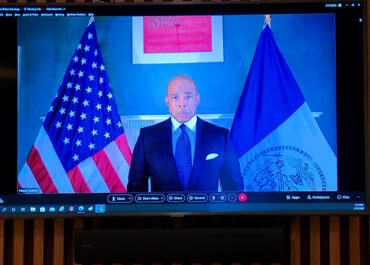 Person of interest Frank James
Apparently, a man who was sick of the fake news in the media and the corruption at all levels of government. He was tired of the 'the system'.
He spoke about Russia's invasion of Ukraine suggesting the media is making Putin into a criminal when the US has committed far more atrocities.  He raised questions about the existence of civil rights.
Saying he can not understand how people can't see the truth, 'The real enemy of America is America itself.
Live from Brooklyn New York from the Subway shooting – Live video
NYC mayor says quiet Tuesday morning turned Brooklyn into a war zone
American freedom fighter
He also shared local news reports supporting his arguments about corruption and used scenes from movie clips to show how 'the atrocities in the war had been staged. To help make his points.
Using titles like "DOMESTICATED AVERAGES" and "SENSIBLE VIOLENCE," James posted an hour-long video about race, politics and current political events. That has been designed to enslave the average American.
The banner image showed an alarm clock reading "Too Late" and that he was never going back to prison and if he was caught he would die as an American freedom fighter.
 "When you talk to folks [about] what happens to you in prison, it is what it is," he said in the "DOMESTICATED" video. "That's why I'm never going to prison… I'm not connected, I don't have nobody, [and] nobody has my m———ing back."
…………………………….