16 injured, including 8 shot in Brooklyn subway shooting NYC
16 people have been injured and 8 shot in Brooklyn following a shooting at a Brooklyn subway this morning, according to FDNY spokesperson Amanda Farinacci.
An MTA spokesperson provided more clarity about the train's trajectory, telling WTX News USA the passengers were on a Manhattan-bound N train making express stops.
The train was making express stops at the 59th Street stop prior to the 36th Street station stop, where multiple people were discovered shot.
An eyewitness who said he was in the subway car where the Brooklyn subway shooting NYC took place described the chaos at the scene, saying he saw a lot of blood on the floor and that gunshots sounded like fireworks.
The subway conductor said the train was delayed due to train traffic minutes before the train got to the 36th Street platform in Sunset Park, according to Yav Montano, and that's when smoke suddenly engulfed the car.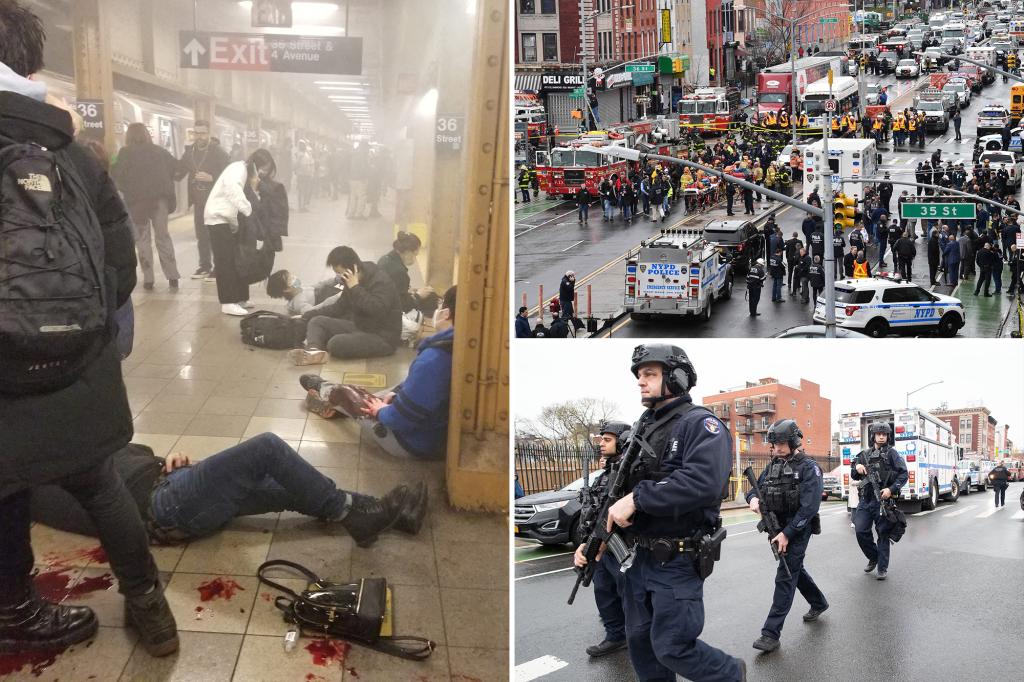 NYPD will hold a briefing on the Brooklyn subway shooting
NYPD Police Commissioner Keechant L. Sewell and other NYPD executives will brief the media at 11:30 a.m. ET "regarding an incident in transit," they said in a press release.
Multiple people were shot and 13 people were taken to the hospital after an incident at a Brooklyn subway station this morning, the FDNY said.
There are no active explosive devices at the scene, according to the NYPD. The FDNY reported earlier that "several undetonated devices" were found.
Residents were asked to avoid the area of 36th Street and 4th Avenue in Brooklyn "due to an investigation" following the Brooklyn subway shooting.
…………………………………………….