Brief.
Me -
October 25, 2021 7:28 am
In today's briefing update, we look at the differing take on the prime minister's announcement that England will enter a new national lockdown for four weeks from the national newspapers.
We're looking at the latest global Covid-19 news and all the latest coronavirus figures from around the globe. 
Finally, catch up the latest from entertainment and sport —  as the world mourns the loss of an acting giant and Premier Leauge games today! 
…………………………………………………….
How the papers have reported on the new national lockdown
The Observer describes the PM's "extraordinary U-turn" highlighting accusations that government indecision and delay will cost lives and jobs. The measures will start on Thursday and remain in place until 2 December. 
…………………………………………………….
The Sunday Times says the PM has introduced the national lockdown after being told the NHS was on track to become overwhelmed by coronavirus within five weeks. The public is being told to "stay at home", with non-essential shops, entertainment venues, gyms, pubs, bars and restaurants close. 
Scientific modelling suggested that NHS beds would be full by 4 December, the paper says, with the PM saying doctors and nurses could be forced to choose which patients to treat. 
…………………………………………………….
The Mail on Sunday reports lockdown 2.0 has sparked a "civil war" within the Tory party. Cabinet ministers and Conservative MPs are angry at being kept in the dark and have warned the fresh restrictions will devastate the economy. There is also "fury" that MPs only learned about the measures through the newspapers – with several of Saturday's editions leading on the reports. The paper says the press conference hosted by the PM on Saturday was "hastily arranged." 
…………………………………………………….
The Sun on Sunday focuses on saving the NHS and says the cost to the economy will be £1.8billion A DAY and the cost in lives lost to other untreated illness will be huge. 
They say the PM used grim statistics to make his convincing case for locking down England for four weeks. Britain is now experiencing 50,000 infections a day and Boris warns that the health service is facing a medical and moral disaster.
Furthermore, how good is the exit plan from this new clamp? The proposal to resume tiers for certain areas after December 2 raises the worrying possibility of a brighter Christmas for some parts of the country than others.
…………………………………………………….
The Independent's take on the new lockdown asks what took the PM so long? The paper says whilst it's better late than never, the lockdown should have happened in September. 
They claim the PM took a great risk in September when SAGE urged him to consider greater restrictions – including a temporary lockdown. But the PM took the tough decision to go against it and instead focused on protecting jobs and keeping the economy going. 
The paper says it was a mistake, which has left the country not exactly with the worst of both worlds, but with a bad public health outcome as well as a bad outcome for jobs. Not least because the lockdown will now last longer than it could have if it was introduced in September. 
Breaking News – England in one month lockdown from Thursday
UK Weather Forecast
Sunday 1st November 2020
Sunrise 06:59
Sunset 16:35
Today
This afternoon will be mostly cloudy with further outbreaks of heavy rain for Wales, northern England and N Ireland. Some sunny spells are likely along eastern coasts, but cloud and showers for many.
Tonight
Tonight rain will continue for most, however there will be drier periods in eastern areas accompanied by some clear spells. Winds will remain blustery, especially across the far north of Scotland.
Financial Update
Exchange Rates
US Dollar $              $1.21  120.3
UAE Dirham            4.45  4.41
Euro                           1.09  1.08
Swiss Franc              6.76  6.62
Tweet of the Day
"Next slide please" 150k salary and he can't afford a clicker kmt

— H² (@hharmonyrose) October 31, 2020
Treat of the week
Msmen/Rghaif/Marokkaanse pannenkoek
Renaissance 
"If you let my daughter go now, that'll be the end of it. I will not look for you, I will not pursue you. But if you don't, I will look for you, I will find you, and I will kill you." 
A bit of Nostalgia from our entertainment people
GLOBAL CORONAVIRUS UPDATES
GLOBAL COVID-19 TODAY
CORONAVIRUS CASES: 46,459,261
DEATHS: 1,201,194
RECOVERED: 33,536,634
Indonesia has reported 2,696 new coronavirus infections, taking the total number of cases to 412,784, according to data from the health ministry.
A further 74 deaths were recorded, taking the country's total coronavirus death toll to 13,943.
Indonesia has the highest number of coronavirus cases and deaths in Southeast Asia.
…………….
The Czech Republic recorded a further 11,428 cases of coronavirus on Saturday and a further 173 new deaths.
This takes the total number of cases in the country, which has a population of 10.7m, to 335,102. It also increases the death toll to 3,251.
……………
Russia's daily tally of coronavirus cases hit a record high of 18,665 on Sunday, including 5,261 in Moscow, taking the national tally to 1,636,781, Reuters reports. Authorities also reported 245 deaths in the last 24 hours, bringing the official death toll to 28,235.
……………
Germany's confirmed cases increased by 14,177 to 532,930, data from the Robert Koch Institute for infectious diseases showed on Sunday. The reported death toll rose by 29 to 10,481.
……………
Austria announced a night-time curfew and the closure of cafes, bars and restaurants on Saturday amid "exploding" coronavirus infections.
……………
Brazil's health minister, Eduardo Pazuello, is in stable condition in a hospital after being diagnosed with Covid-19.
……………
England's Catholic Church has criticised the government for banning communal worship under new lockdown measures, saying such gatherings helped wellbeing.
……………
Australia has recorded a day of no new community cases for the first time in nearly five months.
……………………………………
Nazir Afzal Says Dominic Cumming breached coronavirus lockdown rule more than 6 times
WTX News says Cumming breached coronavirus during National lockdown! He had no respect for the COVID-19 virus and the lives that were being lost during the pandemic.
Nazir Afzal, a top UK prosecutor has called for further action to be taken against Dominic Cummings for his severe and continued breach of lockdown rules implemented in the UK.
The in-depth dossier has now been submitted to the Crown Prosecution Service (CPS) for consideration. Azal wants the CPS to pursue prosecution of Cummings for his flagrant disregard for the law during his 260-mile trip to Durham in March and April this year.
……………………………………
Pandemic-hit Mexico marks somber Day of the Dead
France24 says in Mexico death is usually a cause for celebration during the Day of the Dead festival, but this year parades are cancelled and cemeteries closed due to the coronavirus pandemic.
From November 1-2, people across the country normally deck their homes, streets and relatives' graves with flowers, candles and colorful skulls.
The traditional festival, which in 2003 was added to the UNESCO Intangible Cultural Heritage list, centers around the belief that the living and the dead can commune during the brief period.
……………………………………
Barricades in Madrid, clashes in Barcelona, looting in Logrono as anti-lockdown protests grip Spain (VIDEOS)
RT News says Spain has been gripped by violence as anti-lockdown protesters clash with police in multiple cities, including Madrid and Barcelona, over the state and regional governments' move to toughen Covid-19 restrictions.
Protesters torched garbage containers and erected makeshift barricades on Gran Via, and reportedly smashed several store fronts elsewhere in central Madrid on Saturday night.
When police moved in to clear the unruly gathering, they were pelted with stones and flares, and reportedly fired blank bullets, forcing the protesters to disperse into nearby streets.
Watch the videos here
……………………………………
Iran closes mosques, schools in deadly 'third wave' of coronavirus
Arab News says Mosques, schools, universities, beauty salons, cafes, gyms, museums, theatres and swimming pools in 25 of Iran's 31 provinces were ordered to close for 10 days from next Wednesday.
In Tehran, the closure of beauty salons, teahouses, cinemas, libraries and fitness clubs has been extended for a week. 
Police will make unannounced visits to other high-risk businesses, and any found to be breaking health rules will be shut down. Weddings, funeral gatherings and conferences in the capital have been banned.
……………………………………
Trump rallies linked to thousands of COVID-19 cases, study finds
Aljazeera says Donald Trump's election campaign rallies have been linked to tens of thousands of Covid-19 cases and hundreds of deaths, a Stanford University report found, as the United States president continues to hold large events just three days before the November 3 vote.
Released on Friday, the report by Stanford economics department researchers examined Covid-19 infection rates in 18 places across the country where Trump held campaign rallies between June 20 and September 30.
……………………
FOLLOW US ON SOCIAL MEDIA AND SHARE WTX NEWS WITH YOUR FRIENDS AND FAMILY:
Facebook – Please like our page
Twitter – Twitter updates available in English and Arabic. Please follow us and we would love to hear from you
Instagram – Follow our pages in English and Arabic
SPORTS NEWS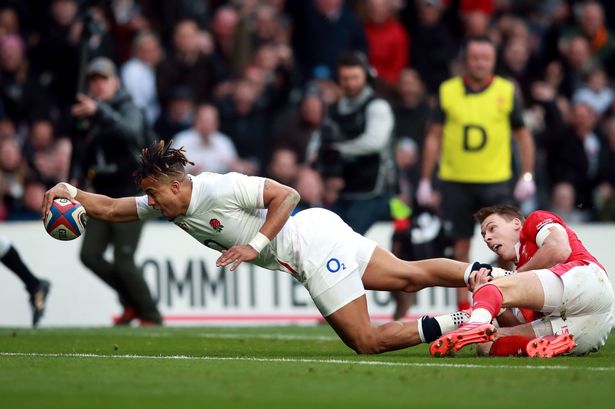 Aston Villa vs Southampton. Premier League.
12:00pm, Sunday 1st November 2020.
Villa Park.
………………
Newcastle United vs Everton. Premier League.
2:00pm, Sunday 1st November 2020.
St James' Park, Newcastle.
Six Nations 2020: England win title after France beat Ireland
BBC Sport says England won the Six Nations after France beat Ireland on a thrilling final day of the delayed tournament.
Eddie Jones' side had claimed a bonus-point win against Italy earlier on Saturday but faced a tense wait as both teams in the day's final fixture attempted to take the title.
England's first title since 2017 was confirmed by France's 35-27 victory.
NFC Least: Cowboys, Eagles, Giants and Washington compete for NFL's worst division
Sky News says The Philadelphia Eagles currently lead a historically-bad NFC East division as they prepare to take on the Dallas Cowboys in Week Eight of the NFL season – which you can watch live on Sky Sports NFL from 1:20am in the early hours of Monday morning.
Insta Talk e11: Makeup tips from celebrity makeup artist – Autumn fashion colours & vegan cupcakes! 
Look back at the most epic celebrity Halloween costumes.. from Kendall Jenner to Harry Styles
Leave a comment