A Vigil held in Uvalde for school shooting victims of the Texas elementary school massacre.
Hundreds of people gathered at a vigil Wednesday night at the Uvalde County Fairplex, a community arena, for the victims of the school shooting at Robb Elementary.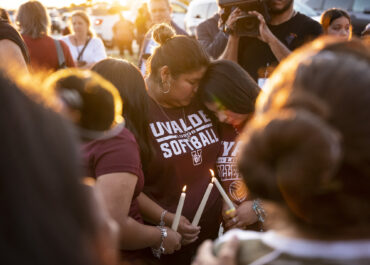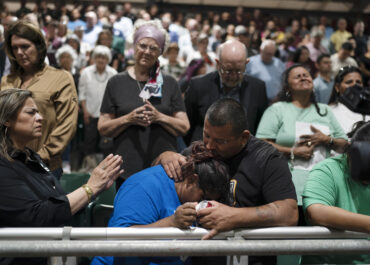 Vigil held in Uvalde
Amazing Grace was played during the vigil as members of the community wept and hugged.
With 21 dead and 17 others injured, the attack Tuesday was the deadliest school shooting in almost a decade and shook a nation still reeling from a mass shooting just 10 days ago.
The mass shooting on Tuesday has again spurred statewide and national conversations over gun control, following on two others over a two-week period —at a supermarket in Buffalo, New York, and a church in Laguna Woods, California.
'Heal their little hearts and souls:' Uvalde residents hold a tearful prayer at a vigil held in Uvalde to remember the loved ones. There were also heartfelt and tearful calls for gun control from a group of mourners.
President Biden will travel to Texas
President Biden said he will travel to Texas to visit the victims' families "in the coming days." He called on the US to turn its collective pain into political action following the deadliest elementary school shooting since Sandy Hook in 2012.
"As a nation, I think we all must be there for them. Everyone," Biden said. "And we must ask when in God's name will we do what needs to be done to — if not completely stop — fundamentally change the amount of the carnage that goes on in this country."

Heal their hearts and souls
…………………………………………………………..