UK interest rates: Another Bank of England rise expected as prices soar
Following an unexpected jump in the rate of inflation, the Bank of England is expected to raise interest rates for the 11th consecutive time.
Analysts predict that the Bank rate will increase from 4% to 4.25% at the upcoming Monetary Policy Committee meeting, as policymakers strive to balance inflation control with financial stability.
While savers may benefit from an improved rate of return, variable and tracker mortgage holders and other borrowers could face higher interest rates.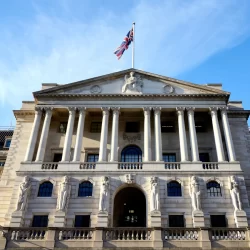 The rate of inflation rose to 10.4% in the year to February, up from 10.1% in January, which has increased the likelihood of a rate rise.
The Bank of England may also consider the recent interest rate increase by the US Federal Reserve.
How high could interest rates go?
There has been a series of increases since December 2021.
Despite the uncertainty surrounding the upcoming months, many people believe that any potential increases in interest rates will come to a halt by the middle of the year. The economy has not demonstrated significant growth, so the Bank is likely to avoid any actions that could suppress it.
Experts predict that the interest rate will reach its highest point at 4.5% during the summer, which is lower than the earlier projections made following the disruptions caused by the mini-budget.
The Bank's Monetary Policy Committee holds eight meetings each year to make decisions on interest rate policies, and the outcome of the next gathering will be made public at 12:00 GMT. The Bank is facing pressure to increase rates to maintain its 2% inflation target, but the current price rise is more than five times that level.
---