This year will be the most critical year in Donald Trump's political journey – it's his do-or-die year. He has to figure out how to win back support ahead of the 2024 presidential election but the latest polls are showing his base wants "Trumpism without Trump."
So Will Donald Trump be President again in 2024?
The former president's political career rests on a knife edge – we look ahead at what's in store for Trump this year and asses how likely his return to office is. It all began as he left office; as the President, he left with chaos and a bang.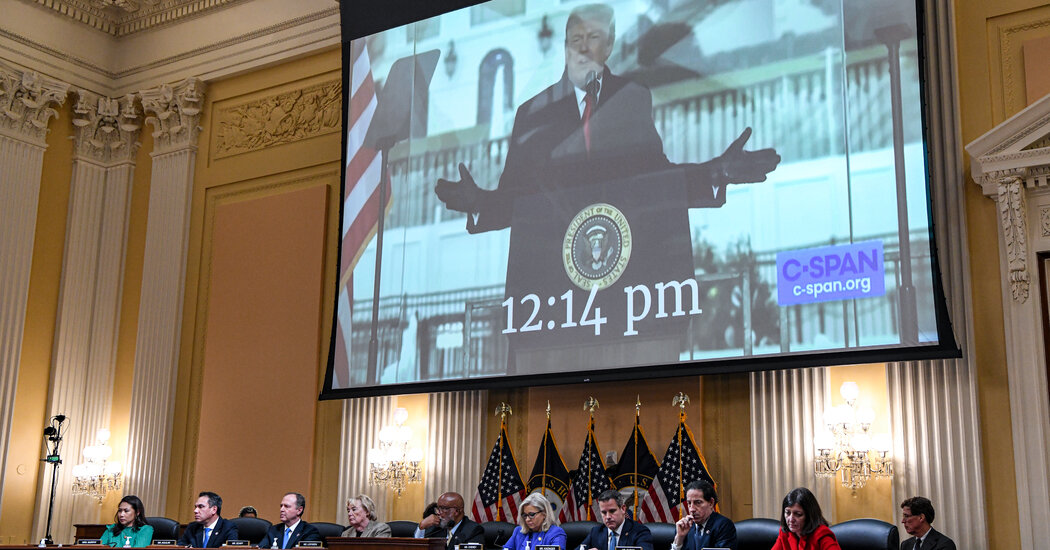 Trump charged with insurrection
Trump exploded onto the US political scene, winning the presidential election in 2016 with a brash brand of directness and anti-establishment. From the moment he stood in the debate with Hilary Clinton, he went to war, he said was rich but not one of the 'elite'. However, since then and the tax fraud case, recent polling suggests those voters have turned their backs on Trump. 
Since being voted out in 2020, Trump has been swamped by a mountain of legal woes. With four criminal charges recommended by the House over the January 6 2021 Capitol riot, his bid to gain the Republican nomination hangs by a thread.
Trump, 76, faces the charge of insurrection, which saw committee Vice-Chair Liz Cheney comment: "No man who ever behaved that way at that moment in time should ever serve in public office again."
"No man who ever behaved that way at that moment in time should ever serve in public office again."

Liz Cheney
Trump tax returns released
There's also the messy case of Donald Trump's tax returns. The release of these documents painted a detailed picture of Trump's finances over a six-year period, including his time as president, and showed he paid no tax in 2020.
But despite the revelations from the release of the documents, many experts believe it will have little impact on his bid to run for president again.
But the insurrection charge will likely play a massive role in the relationship Trump has with his fanbase. The attack on the capitol saw his Republican base start to turn against him, and recent polling shows voters leaning towards Florida governor Ron DeSantis by a 56% to 33% margin, according to a recent USA and Suffolk University poll.
'Trumpism without Trump'
Experts say the Trump base wants "Trumpism without Trump" and the November midterm elections proved it – with many voters turning their backs on Trump's handpicked candidates.
Ron De Santis, 44, won by more than a million and a half votes in the November midterms and was re-elected with the largest margin in Florida for 40 years.
Trump is well aware of his situation, he knows he's losing support. He told De Santis not to run before the midterms: "I think if he runs, he could hurt himself very badly."
When De Santis won by a huge landslide in the midterms, Trump expressed his concerns over his rival in a rambling speech.
"The Fake News asks him if he's going to run if President Trump runs, and he says, 'I'm only focused on the governor's race, I'm not looking into the future.'
"Well, in terms of loyalty and class, that's really not the right answer."
Trump blamed for midterm failure
Trump has been blamed for the Republican failure during the 2022 midterms. Not only did his chosen candidates fall short, but the candidates who chose to distance themselves from Trump did very well.
As the midterm elections ended, a Fox News headline captured the disillusionment some Republicans felt with Trump's leadership. "Trump blasted across media spectrum over Republicans' midterms performance: 'Biggest loser tonight'," the headline read.
Ironically, as he announced his intention to stand for the 2024 presidential election a new phrase started whispering its way through the Republican house, is it time for Trumpism without Trump?
He launched his campaign for the Trump 2024 presidential race on the heels of the midterm, but it failed to spark as much excitement outside of his far-right base. The right-leaning tabloid, The New York Post, summed up Trump's announcement with the headline: "Florida man makes an announcement." Perhaps a sign of the deep political chaos Trump finds himself in.
At this point we should also make it clear, Trump is hated by liberal media in the States, even the Republican-affiliated ones. There's a bitterness towards him, perhaps more than any other Republican before him.
"Florida man makes announcement."

New York Post
The rise of Ron DeSantis
David Paleologos, director of the Suffolk University Political Research Center, says De Santis is a threat to Trump and leaves the former president unsure of how to beat his opponent.
He said: "There's a new Republican sheriff in town."
"DeSantis outpolls Trump not only among the general electorate but also among these Republican-leaning voters who have been the former president's base. But he is an unknown quantity when compared to the colossus that is Trump.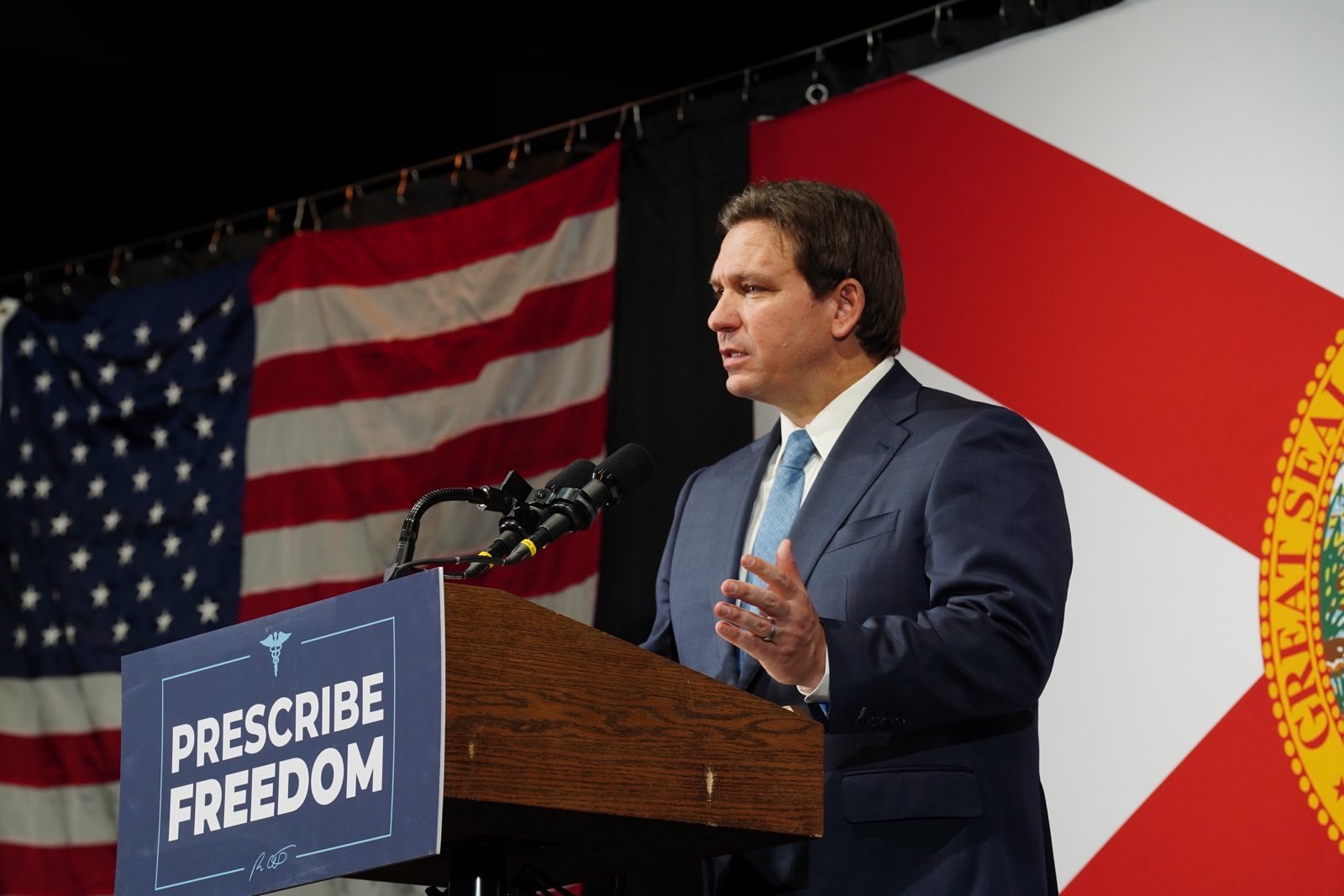 Would DeSantis risk it?
From a risk perspective, this is a high-risk scenario for DeSantis, If he wins the nomination can he really appeal to the voters nationally? not many think they can. He would be the preferred democratic choice.
Frankly speaking, DeSantis could build his profile for the next 4 years, bypass the 2024 presidential election and be the next challenger, with trump more than likely retired by then he could be branded as the new Republican savior.
There is also a huge divide crawling in, the republicans and one that is creeping in from the lefty democrats, it seems both parties are finding a growing group that is moving centrally in their party. In fact, there is a huge Republica faction that has joined the Lincoln Project which is led by a former Republican member, Rick Wilson.
"Republicans and conservative independents increasingly want Trumpism without Trump."

David Paleologos
Team Trump: Who's in Trump's inner circle?
As Trump plots his return to the White House, his inner circle will now consist of his wife Melania, children Donald Trump Jr, Eric Trump, Tiffany Trump, political strategist Jason Miller, former White House press secretary Kayleigh McEnany and his two aides Natalie Harp and Molly Michael.
Harp and Michael have been criticized for being too inexperienced, and are reportedly too afraid to warn Trump from making bad decisions.
Recently, Trump came under fire for hosting a dinner attended by Kanye West – who had made a series of antisemitic comments, along with Holocaust denier Nick Fuentes.
Former Trump advisor David Urban told the Washington Post: "He needs someone there to say, "Here's a really bad idea, and this is why." I don't think he has that kind of crowd around him right now. Nor does the president want anybody like that."
If Trump does win the Republican nomination, he'll be campaigning without two of his key allies – his daughter Ivanka and her husband Jared Kushner. The couple will not join the campaign trail for his bid for re-election.
Ivanka has appeared to distance herself from her father politically since the attack on Capitol Hill. However, she did show some support, when she accepted that her father had not had the election stolen from him, during the January 6 committee.
How can Trump win back support?
The Washington Post said the former president has been left isolated and starved of attention at his Florida Mar-a-Lago home. He spends his time playing 18 holes of golf every day whilst his two key aides try to keep his spirits high with positive news.
Instead of focusing on his post-presidency legacy, since losing the 2020 election he's done little else but focus all his time and attention on the result of the election.
One aide asked him if he planned to set up a library or a post-presidential foundation – a common move for a former US president, but he wasn't interested.
The 2022 midterms were supposed to be a wipeout of the Democrats, they were predicted to lose both chambers of Congress. But surprisingly they held on to the Senate, and only lost the House by a thin margin to the Republicans.
The predicted 'red wave' never materialized and since Trump's handpicked candidates performed so poorly, he's struggled to find a route to get on the front foot.
He ended 2022 – a year swamped with scandal and chaos for the former president, with an announcement of Trump-themed action-hero digital collector cards. 
' Get grip on campaign strategy '
Now 2023 has arrived and with the Republican presidential nomination looming, Trump has to get a grip on his campaign strategy. His inner circle and political aides must come up with a plan for him to win back the Republican base.
With De Santis on the rise you may think Trump 2024 is unlikely – but experts will tell you not to write him off just yet.
Since the Republicans lethargically elected a leader in the House… Trump has claimed a mini-victory.
With control of the House – the republicans will launch investigation after investigation into the democrat's handling of governmental departments. Especially, with immigration.
Reacting to the House election, President Biden, made his way to the southern border, knowing that he must look to act on immigration as the Trump whirlwind gathers momentum.
Critics will argue it does not look like a return to the White House is realistically on the table for Trump. However, the twice-impeached former president has a reputation as a political survivor.
But has his luck finally run out?
"He was the newest thing and he excited people compared with all of those boring, but competent, rivals that he had. And so he swept them aside," political science professor Stockton said, describing the 2016 campaign.
"That's not going to happen again. He's no longer the new thing. He's now the old thing."
Joe Biden classified documents incident
Republicans pounced on the discovery of more classified documents at Joe Biden's residence, accusing the president of hypocrisy and questioning why the records were not brought to light earlier. The news comes hot off the heels of classified documents being found at Biden's former office.
Trump's Mar-a-Lago home was raided by the FBI over classified documents, but despite superficial similarities, the two cases are very different.
However, experts suggest the latest blow to the Biden administration has only benefitted one man – Donald Trump.
The week's events … threw a lifeline to Trump, whose 2024 presidential election campaign made a wretched start

The Guardian
'Don't rule him out … he's like a cult '
James Zogby, president of the Arab American Institute (AAI), a Washington-based think-tank, says not to rule Trump out.
He explains that Trump uses criticism and investigations he faces to stoke bitterness among his base. The scrutiny allows Trump to portray himself as a victim, who is being persecuted by a wide range of enemies.
"He keeps coming back precisely because he's tapped into a level of resentment among a large swathe of the Republican Party and it's become almost like a cult," Zogby told Al Jazeera.
"In that sense, the more attacks against him, the more resentful his supporters are of the very groups that are targeting him – the mainstream media, the government, the Democratic Party, et cetera."