Conservative leadership race: Rishi Sunak vs Liz Truss – Mordaunt knocked out!
Penny Mordaunt has been knocked out of the Conservative leadership race. Liz Truss gained 27 votes since the last round, Penny Mordaunt gained 13 votes and was 8 votes behind Truss. Rishi Sunak is 24 votes ahead of Truss.
BREAKING 5th round of Tory leadership

(Last round in brackets)

Mordaunt 105 (92)
Sunak 137 (118)
Truss 113 (86)

SUNAK V TRUSS GO THROUGH TO MEMBERSHIP BALLOT

— Paul Waugh (@paulwaugh) July 20, 2022
Summary
Tory MPs have voted for the final two candidates to replace Boris Johnso

The result is due at 16:00 – Rishi Sunak, Penny Mordaunt and Liz Truss are the contenders

The winners will face a ballot of 160,000 Tory Party members, with the result due on 5 September

Mordaunt's team fear she has been knocked out of the race

In the previous round, Sunak was top while Mordaunt came second and Truss third

Earlier, PM made a dig at Sunak and seemingly backed Liz Truss 
Mass exodus, 10 hopefuls down to 2, The next Tory leader will have to unite a broken party
The tory leadership race is 'ill-tempered, vicious and ugly' 
The Tory leadership race has exposed the divisions and cracks within the Tory party, it is in part why Rishi Sunak and Liz Truss pulled out of the Sky News live TV debate. 
Tory MPs have been pleading with the contenders to stop attacking each other in the media and via tv debates, as they are concerned about the damage being done to the image of the party – a general election is only two years away. 
Sky's Beth Rigby describes the race as "ill-tempered, vicious and ugly", saying the early stages of the campaign is defined by "one particular run-off in the competition: the tussle between frontrunner Rishi Sunak and the "Stop Rishi" campaign. 
The Stop Rishi campaign is made up of Boris Johnson loyalists who blame Rishi Sunak for the current prime minister's demise.
The PM confirmed he would not be publicly backing anyone or discussing his downfall over fears it could hamper their chances. "But his backers are doing it on his behalf in a contest that is ill-tempered, vicious and ugly."
Division and cracks within the party  – Media attacks, scheming, plotting
One of the earliest conflicts was led by Nadine Dorries who weighted into the rumours that Team Rishi had helped Jeremy Hunt get onto the ballot, describing them as "dirty tricks/a stitch up/dark arts" all designed to get Mr Hunt into the final two. Team Rishi quickly denied the rumours. 
It is worth noting, that there is also a 'Stop Liz Truss' campaign too, partly because a number of MPs worry that she might appeal to party members but won't appeal to the broader public. But the campaign hasn't been as vicious as Rishi Sunak and second-place Penny Mordaunt have faced. 
One of the most vicious attacks from the media has been towards dark-horse Penny Mordaunt – who surprisingly emerged as the second favourite (behind Sunak) and has topped plenty of Tory Party member polls as the favourite to become prime minister.
Daily Mail wants Truss in the final two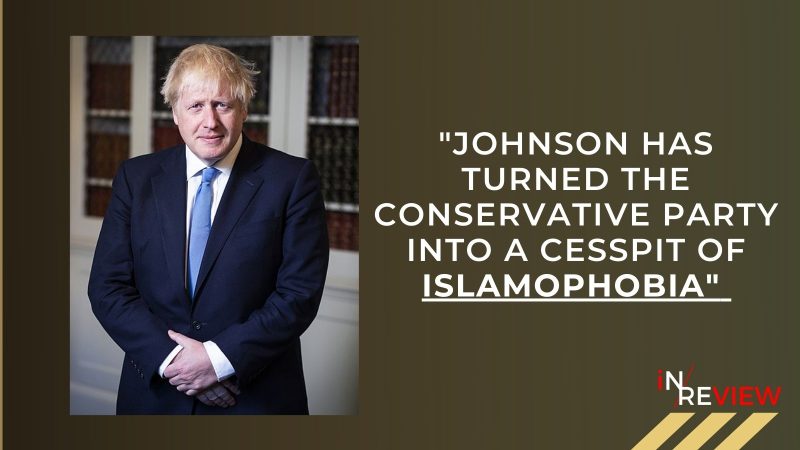 The Daily Mail, a Johnson loyalist, wants to see Liz Truss take on Rishi Sunak in the final. In one attack the paper reported Mordaunt "faced fresh questions over her judgement for meeting a controversial Muslim group – despite it being subject to a government boycott."
The story focused on a meeting last year between Mordaunt and Zara Mohammed, secretary general of the Muslim Council of Britain (MCB).
The Mail quoted an anonymous "government source" attacking Mordaunt's "dodgy judgment", adding: "Do MPs really want more stuff like this coming out if she's in No 10?" 
The Daily Mail's assault on Penny Mordaunt is fresh evidence that Johnson has turned the Conservative Party into a cesspit of Islamophobia. 
It also proves the pro-Liz press are resurrecting old stories to undermine her rival, according to the New Stateman. 
There has been a recent spate of negative stories about Penny Mordaunt in recent weeks including an attack from Lord David Frost, the lengthy "dossier" setting out Mordaunt's apparent liberal views and claims she's attempting to re-write history on her trans views.
………………………..