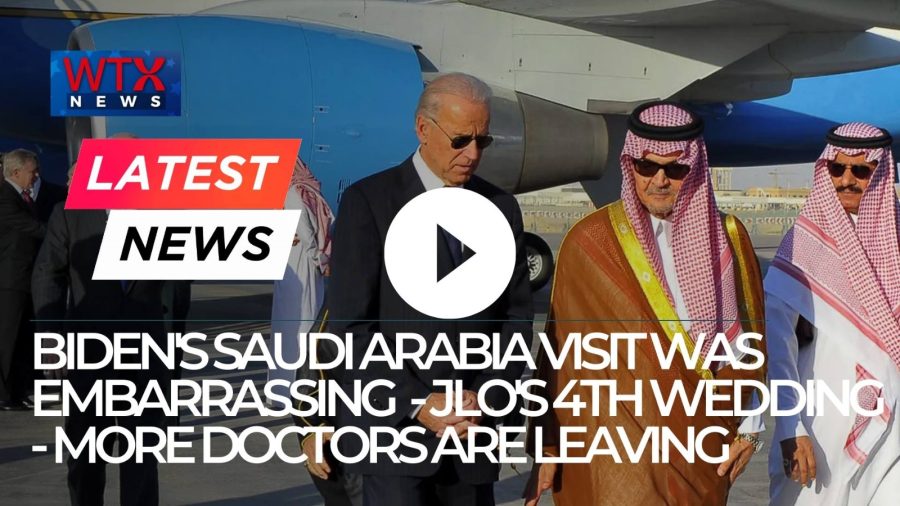 …………………….
President Biden's embarrassing trip to Saudi Arabia
The president's 24 hours in Jeddah were dominated by photos of his fist bump with the de facto leader of a kingdom Mr. Biden had labeled a pariah. Things went downhill from there. Mr. Biden insisted that, in front of the entire U.S. and Saudi delegations, he had labeled the crown prince the killer of Jamal Khashoggi. Saudi Minister of State Adel al-Jubeir was quick to say he didn't recall hearing that. When Mr. Biden was asked if the foreign minister was telling the truth, he said no—implying that a key Saudi official was a liar. Even the New York Times questioned if Mr. Biden's account was accurate, noting that he has a history of describing events other meeting participants don't recall.
https://www.wsj.com/articles/biden-should-have-stayed-home-crown-prince-mohammed-jeddah-oil-security-iran-nuclear-deal-pariah-ukraine-putin-opec-11658147469
US maker of security risks 
The United States is a "maker of security risks" in the Taiwan Strait with its frequent provocations there, China's military said on Wednesday after another U.S. warship sailed through the sensitive waterway. 
https://www.reuters.com/world/china/chinas-military-says-it-followed-monitored-us-destroyer-2022-07-20/
Jlo wedding – 'we did it' 
Jennifer Lopez has shared a lovely, intimate glimpse into her Las Vegas wedding to Ben Affleck with her adoring fans. "We did it. Love is beautiful. Love is kind. And it turns out love is patient. Twenty years patient," she wrote.
https://www.hellomagazine.com/brides/20220718145609/jennifer-lopez-opens-up-about-wedding-ben-affleck/
………………………………